This profile is part of a investor education campaign. The profile provides detailed information which was sourced and approved by MaxTech Ventures in order to help investors make better investment decisions. The Company's support of Investing News Network ensures we can continue to bring you unbiased, independent news and information.
Resource Investing News Featured Stock
MaxTech Ventures – Focused on Becoming a Low-cost Supplier of Manganese
Overview
MaxTech Ventures (CNSX:MVT, FWB:M1N, OTC:MTHEF) is focused on becoming a low-cost supplier of manganese to global markets including the lithium-ion battery industry. The company's growth strategy centers on acquiring and developing key projects in resource-rich regions including South America.MaxTech's flagship project is a large land package of manganese mineral claims in the State of Mato Grosse, Brazil. The state is home to a mining-friendly jurisdiction with a skilled-labor pool.MaxTech initiated Phase 1 exploration in March 2017 and is fast-tracking toward near-term production. The company is well-funded for completing the NI 43-101 Technical Report required for the mining permit, having recently completed a $627,500 financing. MaxTech anticipates pilot plant production to begin late 2017, reaching full-scale commercial production in 2019.MaxTech's manganese claims are located within 100 kilometers of one of the world's highest producing soybeans regions. Brazil is responsible for 30 percent of global soybean production and is the world's largest exporter of the crop. Manganese is an essential nutrient for soybean crops, representing a significant opportunity for the company to supply a domestic market within close proximity, lowering transportation costs as well.Fertilizer is just one possible market for manganese, the fourth most used metal in the world. "The market for manganese is three-fold: in fertilizer, it is an essential nutrient in photosynthesis creating greener crops; for steel production in the creation of alloys; and of course in high-grade form it is becoming more prevalent in the battery market," said MaxTech CEO Peter Wilson.The steel production industry remains the largest consumer of manganese; however, the battery industry is quickly becoming an important global market for high-grade manganese material. In the 3rd quarter of 2016, manganese appreciated in value more than 65 percent to an average of $2,350 per tonne and ranked second in appreciation among other metals associated with lithium-ion batteries. With its large property package containing high-grade manganese, MaxTech Ventures is well-positioned to take advantage of the growing lithium battery industry.
Investment Highlights
Fast-tracking toward near-term production with exploration program underway.
Manganese essential in three globally important markets: fertilizer; steel manufacturing; and the battery markets.
Operating in mining-friendly jurisdiction of Brazil—leading global soybean exporter and significant market for manganese-enriched fertilizers.
Large 540,000-hectare land package of high-grade manganese mineral claims located within 100 kilometers of the nation's most important soybean producing region—representing near-term cash flow.
High-grade manganese essential for expanding battery markets; currently no large-scale production of high-grade manganese.
Flagship Focus: Large Land Package in Mato Grosse, Brazil
MaxTech's goal is to become one of the largest explorers of high-grade manganese in Brazil.
MaxTech Ventures is currently exploring a large land package of more than 540,000 hectares in the State of Mato Grosse, Brazil. The claims are all located within 80 kilo-meters of the regional service centre with access via all-weather roads connecting to the city of Juina. Other infrastructure in the region includes commercial river ports. A China-backed regional railroad is also expected to be built and operational within 5 years.
Manganese showings found on the claims appear to have indications of near surface colluvium clast bearings with the potential for larger, structurally -controlled hydrothermal vein systems hosted beneath the surface cover. Ten of the claims are permitted for exploration and available data indicates high quality mineralized materials that can be easily processed for use in a variety of industries including fertilizer, steel fabrication and lithium-ion batteries.
Phase 1 Exploration Program: Cost-effective and small environmental footprint
MaxTech initiated its Phase 1 exploration program on the claims in March 2017. The work will include prospecting auger cored drilling, pitting and trenching and mapping along with geochemical soil surveys and ground based geophysical surveys. The company employs a low-cost, low environmental footprint exploration strategy.
MaxTech is also working with Auracle Geospatial Science to conduct remote sensing and analysis at the Mato Grosse claims, specifically covering 598 square kilo-meters within 2 kilometers of the Estrada CEMAT mine and 3.5 kilo-meters of the Fazenda Suas Barras mine. Remote sensing technology uses fused radar and spectral optical satellite imagery to retrieve data and map large areas beneath vegetation and overburden in a cost-effective, efficient and environmentally friendly manner.
The analysis will help to produce a 3D Bare Rock Model of the mineralization at or in the near surface, helping MaxTech to better understand the host system and identify targets. The goal of exploration on the manganese claims is to complete a NI 43 101 Technical Report required for the full mining permit.
Near-term production with low-cost, environmentally-friendly operation
MaxTech is targeting near-term production beginning in 2017 with a projected 11,500 tonnes of manganese for the year, reaching 80,000 tonnes per annum by 2020.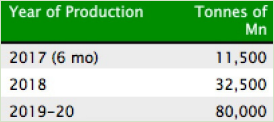 The company's Brazilian land package is expected to be one of the world's highest-grade, lowest-cost manganese operations. Although deeper mineralization is indicated in some areas, the manganese mineralization reaches to a shallow depth of 10 meters allowing for a low-cost surface mining operation. The pilot plant has a low CAPEX of $1 million and full commercial production plant at $3 million to $4 million. These low capital costs are a reflection of the simplicity and efficiency of MaxTech's planned operations which involves no chemicals and minimal processing.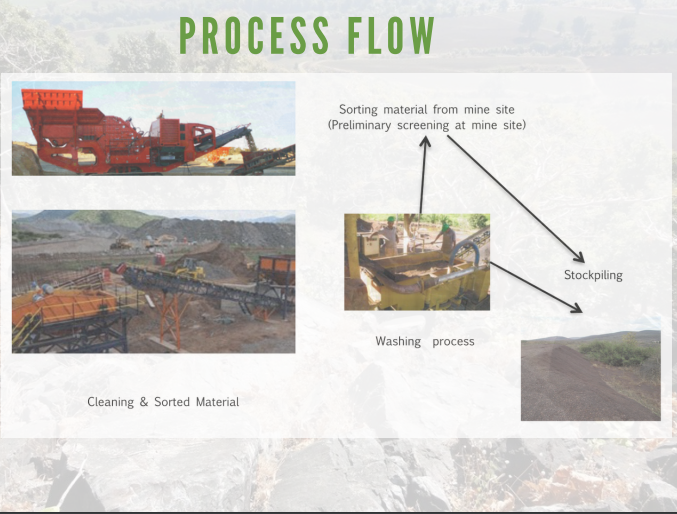 Building value with near-term cash flow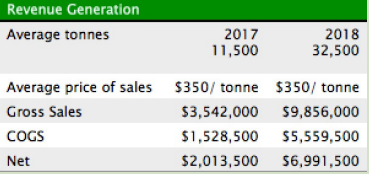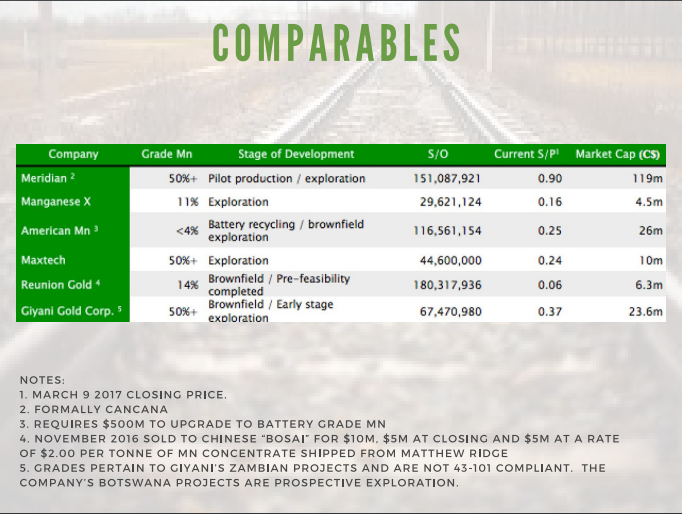 Management
Peter Wilson—CEO and Director
Peter Wilson has been the lead financier for public and private companies raising over $300 million worth of equity and debt financings in the mining and energy fields internationally during the last 20 years. An experienced corporate executive, he has extensive relationships in project acquisition, corporate structure and finance specializing in but not limited to the global resource sector. As president of Hana Mining Ltd based in Vancouver, Canada, he orchestrated the creation and discovery of a major copper/silver district in Botswana, Africa positioning Hana into a market capitalization of over $580 million dollars. Prior to these involvements, Wilson served as Vice President of Samoth Capital Corporation a $150 million TSE listed merchant bank involved in participating real estate lending and development throughout the southwestern United States and Canada.
Ryan Cheung—CFO
Ryan Cheung is the founder and managing partner of MCPA Services Inc., chartered professional accountants, in Vancouver, B.C. Leveraging his experience as a former auditor of junior venture and resource companies, Cheung serves as a director and/or officer or consultant for public and private companies providing financial reporting, taxation and strategic guidance. He has been an active member of the Chartered Professional Accountants of British Columbia since January 2008.
John Harper—Consulting Geologist
John Harper is an international mineral exploration geoscientist and consultant with over 30 years industry experience in base and precious metals, manganese, uranium and diamond exploration. He is a member in good standing of the Association of Professional Engineers and Geoscientists of Alberta (APEGA) and Ontario (APGO). His international experience has taken him to projects throughout North America, Brazil and Africa. For the past several years, his expertise has taken him to Brazil where he has managed comprehensive exploration programs for Cancana's manganese  claims.
Marcio Luiz Bastos Nogueira—Country Manager
Marcio Nogueira currently he is assisting Maxtech Ventures with due diligence and site evaluation in conjunction with John Harper Geo and Chris Farnworth on potential acquisitions. Previously Nogueira worked with Cancana for over 6 years, working closely with Cancana's geotechnical staff, assisting with acquisition of claim licensing, on site logistics, translation and field supervision.
Eugene Hodgson—Director
Eugene Hodgson has held a number of senior positions in both the public sector for the Northwest Territories and British Columbia governments. In addition, Hodgson has consulted to various organizations including BC Hydro where he helped to establish their Aboriginal Affairs Group in 1990. He has served on the Board of Directors of various companies including Grandfield Pacific Corporation, Arimex Resources Inc., Equitable Real Estate Investment Corp., Sea Breeze Power Corp. Silvermex Resources Inc., Chair of Pacific Cascade Minerals and Director of Timmins Gold Corp.