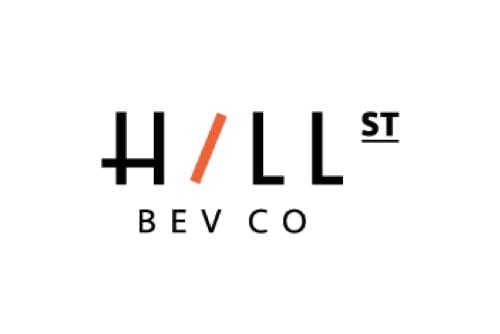 Hill Street Beverage Company
Bringing Cannabis-Infused and Alcohol-Free Beverages to Canada.
Overview
Hill Street Beverage Company Inc. (TSXV:BEER) is a marketer and distributor of alcohol-free beverages leveraging its award-winning brands to create a portfolio of cannabis-infused beers and wines.
Hill Street is preparing to enter the Canadian legal cannabis-infused beverages segment and expects to have products available for purchase by Spring 2020. These new beverages will be created using Hill Street's award-winning alcohol-free products, many of which are currently sold in over 7,500 points of distribution across Canada, including at Loblaws (TSX:L), Sobeys, Shoppers Drug Mart, Fortino's, Safeway, The Beer Store, and Zehrs.
Hill Street has a 10-year Joint Manufacturing Partnership (JMP) agreement with Lexaria Bioscience Corp. (CSE:LXX,OTCQB:LXRP), whose patented DehydraTECH™ infusion technology is expected to allow Hill Street to infuse its alcohol-free beverage portfolio with cannabis without any impact on the taste or smell of the beverage. This technology not only turns cannabis oil into a water-soluble and shelf-stable powder, it also eliminates the need for potentially risky nano-emulsions, which are commonly used across the cannabis industry. Recent news on the potential risks of using nano-emulsion technologies have caused the Quebec government to ban their use in cannabis products, and have resulted in leading experts demanding more research into their long term effects on health before they are used in beverages.
Additional benefits of the patented Lexaria process are the rapid onset of as little as two minutes to feel the effects of THC or CBD, and a duration of intoxication that mimics the effect of alcohol. These effects work not only in beverages using Lexaria's technology, but also in edible food products such as gummies and chocolates, powdered drink mixes and dry beverages such as tea and coffee, and baked goods such as brownies and cookies. Hill Street's partnership with Lexaria is expected to allow them to sell the powder as an ingredient to other cannabis product companies, and also in the form of pills, tablets, capsules and drink mixes as consumer products.
The partners plan to produce DehydraTECH™ commercial products under a new brand to be announced, including both processed THC and CBD powders in the form of compressed tablets, capsules, or sachets. These consumer products are intended for sale in Canada and for export where permitted, subject to Health Canada approval. The companies also plan to sell cannabis powder made using the DehydraTECH technology as an ingredient to other cannabis edibles manufacturers.
In November 2019, Hill Street signed an LOI with Peak Processing Solutions to produce cannabis-infused beverages. Production would take place at a purpose-built facility operated by Peak Processing, a Canadian cannabis co-packing and white label consumer product manufacturing services firm. Peak's production capabilities are expected to address consumer demand for Hill Street's growing portfolio of cannabis products. "Strategically, as our first key cannabis production partner, Peak will have the entire process we need to produce, fill and package our cannabis-infused beverages," commented Terry Donnelly, Chairman & CEO of Hill Street. Peak is working to obtain its Health Canada license to manufacture cannabis edibles, with a completion goal of early 2020.
Hill Street has partnered with numerous not-for-profit medical research organizations within Canada to promote healthy alternatives to alcohol and to highlight the risks associated with alcohol consumption. These partnerships expose the Hill Street brand to the millions of people associated with these organizations. They help to drive awareness for the company's current alcohol-free products, and legitimize its future cannabis offerings.
Hill Street's management team holds approximately 38 percent of the company's shares.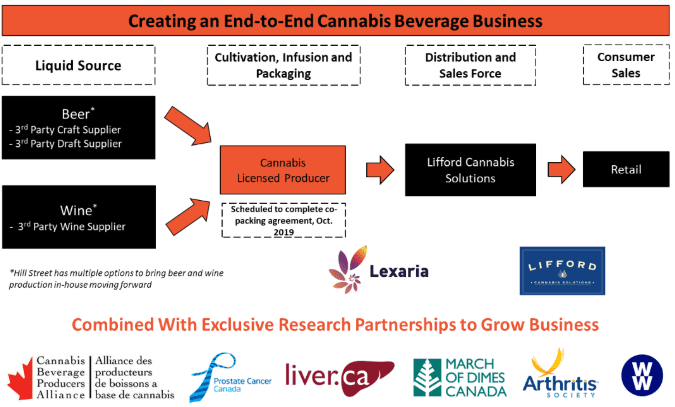 Hill Street's Company Highlights
Alcohol-free beverages producer with a presence in over 7,500 points of distribution across Canada including major grocery and drug retail chains.
Expected to enter the cannabis-infused beverage space once cannabis-edibles become legal in October 2019, with product available for sale by Spring 2020.
Hill Street products have won three gold, two silver, and two bronze medals at the US Open Beer Championships, a Retail Council of Canada's Grand Prix award, and a Double Gold medal at the prestigious San Francisco International Wine Challenge.
Hill Street co-founded and co-chairs the Cannabis Beverage Producers Alliance, a unified body of manufacturers, industry professionals, and advisers who advocate for the safe, reliable and responsible production of legal cannabis beverages.
10-year joint manufacturing partnership with Lexaria Bioscience Corp. (CSE:LXX,OTCQB:LXRP) using patented DehydraTECH™ infusion technology in a new branded product line.
Only company in the world to have earned a license to use DehydraTECH ™ infusion technology globally.
Led by an experienced management team with numerous years of significant beverage experience.
Management holds approximately 38 percent of the company's shares.
The Cannabis-Infused Beverages Market
The global cannabis beverages market is expected to reach US$4.46 billion by 2025, according to a report by Zion Market Research. Market expansion is being fueled by the growing demand for wellness products, as more consumers seek healthier alternatives to inhaling cannabis.
Health Canada's amended regulations to the Cannabis Act governing cannabis-edibles came into force on October 17, 2019. In preparation for the new regulations, alcoholic beverage companies, such as Constellation Brands (NYSE:STZ) and Molson-Coors (NYSE:TAP;TSX:TAP), formed agreements with cannabis companies to enter the beverages market. Hill Street's alcohol-free brands have already generated significant brand awareness for their products, with roughly 9 percent of Canadian consumers being aware of the products according to a March 2019 press release from the company.
Products
Cannabis-Infused Beverages
Hill Street has developed a portfolio of award-winning alcohol-free adult beverage brands which will serve as a foundation for its cannabis-infused beverages. Last year, Hill Street announced a partnership agreement with Lexaria Bioscience Corp. (CSE:LXX,OTCQB:LXRP), whose patented water-soluble DehydraTECH™ infusion technology is expected to allow Hill Street to infuse its alcohol-free beverage portfolio with cannabis without any impact on the taste or smell of the beverage.
Alcohol-Free Beverages
Hill Street has significantly grown the distribution of its alcohol-free portfolio over the last two years, from 900 to over 7,500 points of distribution today. Hill Street products can be found throughout major grocery retailers such as Loblaws, Sobeys, Shoppers Drug Mart, and Zehrs. Last October, Hill Street signed CDL Inc. as the exclusive sales distributor in Quebec, which is expected to significantly increase distribution within that province.
Hill Street currently offers its award-winning 'Hill Street Craft Brewed Lager' in addition to a variety of red, white, rosé, and sparkling wine options under both the Vin(Zero) and Vintense brands. Consumers can purchase the company's products through its retail partners, and direct from the company via its online e-commerce platform.
Awards
Hill Street has won numerous awards for its alcohol-free products. To date, the company has earned recognition at the US Open Beer Championships, the Retail Council of Canada's Grand Prix award, and the San Francisco International Wine Challenge.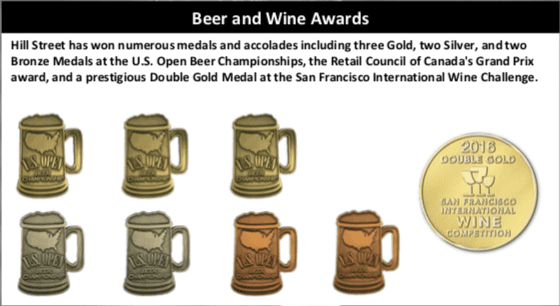 Strategic Partnerships
Grocery Retailers
Hill Street has distribution for its alcohol-free products in over 4,000 stores across Canada, with shelf-space within major grocery retailers that contributes to Hill Street's brand awareness.

Lexaria
Hill Street has a global semi-exclusive licensing agreement to utilize Lexaria's DehydraTECH™ THC beverage infusion technology and a global non-exclusive license to utilize Lexaria's DehydraTECHTM CBD beverage infusion technology around the world for 10 years. Under the terms of the agreement, Lexaria will license its DehydraTECHTM technology to Hill Street on a semi-exclusive basis to produce a line of cannabis-infused beverages for Canadian distribution. In addition to this initial agreement, Hill Street signed a ten-year global license with Lexaria, the first time a company has been awarded a global license for cannabis beverages. Hill Street also signed a Joint Manufacturing Partnership with Lexaria, providing Hill Street with the exclusive right to manufacture powder made from cannabis and hemp oil for sale as both a consumer product in any form or as an ingredient in the B2B market for cannabis product manufacturing. Hill Street will earn 100 percent of the revenues for this partnership and will share 50 percent of the profits with Lexaria on a quarterly basis.
DehydraTECH is a patented water-soluble infusion technology that allows cannabis to be infused in any beverage without impacting the taste or smell of the product, and with an onset and duration time that mimics the intoxicating effects of alcohol. To date, Lexaria has over 60 patents pending and 16 patents issued for its technology. Tobacco giant, Altria, has invested over USD$13MM into Lexaria's technology for use with nicotine.
Lifford Cannabis Solutions
Hill Street has signed a national agreement with Lifford Cannabis Solutions Inc., a company that assists licensed cannabis companies in getting their products through control boards to retail. Lifford is a subsidiary of Lifford Wine and Spirits, a leading national wine and spirits distributor with nearly three decades of experience in Canada. Under the terms of the agreement, Lifford will be responsible for the sales and distribution of Hill Street's cannabis-infused beverages portfolio in Canada.
Lifford is actively selling cannabis products and accessory products for a number of licensed producers. The company also handles listing procurement, field-level production detailing, brand ambassadors and event coordination. Hill Street is the first cannabis company to sign a national distribution agreement with Lifford.
Not-for-Profit Medical Research partnerships
Since the company was founded in 2007, Hill Street has donated almost C$2 million to its not-for-profit medical research partners. These partners were specifically chosen as partners for Hill Street because they are researching treatments and cures for medical conditions that are either caused or complicated by alcohol, and where cannabis is being researched as either a cure, therapy, or treatment. While this may seem like an altruistic strategy for a young company, it is based on sound business principles. These research organizations generate an average of 23 million visitors annually to their websites, where Hill Street will be prominently featured and promoted. Further, research demonstrates that:
52 percent of people are willing to pay extra for a product or a service associated with a social cause
91 percent agree that cause-related marketing creates a positive image of the company
74 percent would rather pick a product/service associated with a social cause.
Women are influenced in their buying decision by cause-related products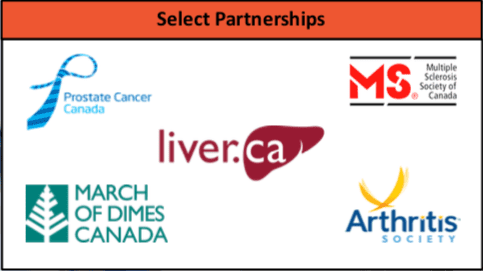 Hill Street Management
Terry Donnelly — Chairman and Chief Executive Officer
Terry Donnelly is a serial entrepreneur with over 30 years of experience. Immediately prior to joining Hill Street, he served as Chief Marketing Officer, Canada for MDC Partners (NASDAQ:MDCA), the largest Canadian marketing services company with $1.3Bn in revenues and over 17,000 employees. Terry also has significant governance and leadership experience, having previously served as a director of Brainhunter Inc. (TSX:BH), Atlantis Systems Corp. (TSX:AIQ), Active Control Technologies (TSXV:ACT), SilverBirch Inc. (TSXV:SVB), China Opportunity Inc. (TSXV:COC.P), and a director and advisor to numerous privately held companies, mainly in the early stage technology sector. He has raised nearly $100MM in venture capital and executed over two dozen acquisitions during his career.
Terry is the co-founder of the Cannabis Beverage Producers Alliance, a national organization representing the unique interests of beverage producers for the purposes of lobbying and public education.
Brian Bolshin — President and Chief Product Officer
Brian Bolshin has over 30 years experience in Marketing and Advertising, most recently at Grey Worldwide as Vice President, Director of Strategic Planning & Business Development, and Doner Schur Peppler, GJ&P and JWT. His experience covers virtually all industries from Fashion to Pharmaceuticals, Furniture to Financial Services. Mr. Bolshin earned a Bachelor of Arts from York University in 1974.
Hinta Chambers — Chief Financial Officer
Hinta Chambers has over two decades of experience in a multitude of disciplines, including finance, marketing, compliance, facilities, human resources and legal. Prior to joining Hill Street, Hinta was CFO at Bond Brand Loyalty and Rockstar Consortium. She built her finance career at Nortel Networks in increasingly senior global finance roles in Canada, England and France. She holds an Honours Bachelor of Business Administration from Wilfrid Laurier University, and is a Chartered Professional Accountant (CPA) and Certified Management Accountant (CMA). She also completed a Master CFO Certificate Program with the Institute of Management Accountants.
Doug Taylor — Chief Commercial Officer
Doug Taylor's 30 year career has been with Fortune 500 companies like Unilever, Coke, OLG and Microsoft. Immediately prior to joining Hill Street, Doug led Epson Canada's Consumer division. His functional experience crosses many disciplines including sales, marketing, operations, and finance. Passionate about building productive and profitable partner relationships, Doug's focus at Hill Street is building the company's distribution infrastructure and driving profitable topline revenue in all channels. Doug has a BA in Finance/ Economics from University of Western Ontario.
Bruce Anderson — Chief Information Officer
Bruce Anderson has over 30 years of experience in software development, corporate management, and computer technology innovation with companies in Canada and Australia. He was Founder, President and Owner of HRA Software in Vancouver, Canada, creating specialized Human Resource Information Systems (HRIS) for companies from 50-5,000 employees, and led HRA for over 20 years with clients around the world.
June Nicholson — Executive Vice President, Partnerships/Government Affairs
June Nicholson is the former President and CEO of numerous companies, including Fundtastic Fundraising Inc, Nature's Treasures, Inc. and The Naked Waffle Co Ltd. June's 30-year career has included partnership development, charity involvement, and senior executive company management. Immediately prior to joining Hill Street, June was the Vice President Development for the Canadian Liver Foundation, as well as VP Development for an international fundraising services agency.
---
*Disclaimer: This profile is sponsored by Hill Street Beverage Company Inc. (TSXV:BEER). This profile provides information which was sourced by the Investing News Network (INN) and approved by Hill Street Beverage Company Inc., in order to help investors learn more about the company. Hill Street Beverage Company Inc. is a client of INN. The company's campaign fees pay for INN to create and update this profile.
INN does not provide investment advice and the information on this profile should not be considered a recommendation to buy or sell any security. INN does not endorse or recommend the business, products, services or securities of any company profiled.
The information contained here is for information purposes only and is not to be construed as an offer or solicitation for the sale or purchase of securities. Readers should conduct their own research for all information publicly available concerning the company. Prior to making any investment decision, it is recommended that readers consult directly with Hill Street Beverage Company Inc. and seek advice from a qualified investment advisor.