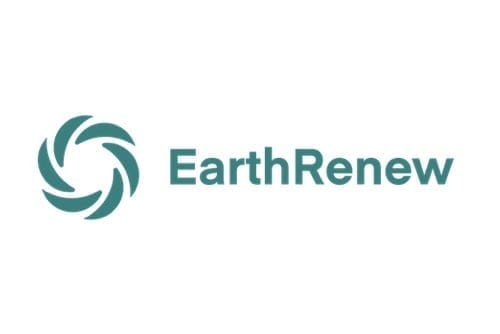 EarthRenew
Turning Waste into Profit
Overview
EarthRenew Inc. (CSE:ERTH) transforms livestock waste into a high-performance organic fertilizer to be used by organic and traditional growers in Canada and the United States. Located on a 25,000 head cattle feedlot, our flagship Strathmore plant is capable of producing up to four megawatts (MW) per hour of low-cost electricity powered by a natural gas fired turbine. The exhausted heat from the turbine is used to convert manure into certified organic fertilizer.
Currently the company is focused on exploring ways to add value to its fertilizer base products. In April 2020 EarthRenew announced a partnership with CCm Technologies to develop and test new organic fertilizer product formulations. Using EarthRenew's feedstock as a base, CCm has been able to produce a 7-1.7-2.2 NPK ratio organic fertilizer product. Moving forward EarthRenew intends to incorporate CCm's technology into its own process in order to continue to enhance its end products. New formulations can provide several benefits, namely the ability to service a broader range of crops.
The market for pelleted organic fertilizers is growing fast. There are currently 2.7 million organic food producers growing on 142.8 million acres worldwide. The largest market for organic agriculture products in 2016 was the US (US$38.5 billion). To accelerate market adoption, EarthRenew is developing partnerships and reseller agreements with companies like SurVerda and BiocharNow in the US.
EarthRenew is currently working with a partner to develop its first potential feedlot located in the United States. The facility currently finishes over 200,000 head of cattle per year, making it one of the largest feedlots in the southwestern US. EarthRenew believes the facility is in a strategically-optimal location, with the potential to become its flagship operation, as estimates suggest the new facility could be four times larger than EarthRenew's Strathmore facility. According to the initial agreement between EarthRenew and its potential partner, both parties will work together to conduct a feasibility study on the property, covering a review of the site, the availability of requisite utilities, the regulatory environment, preliminary engineering considerations and details of the organic fertilizer market to determine overall viability.
Current Developments
The current facility in Strathmore is being redeveloped at commercial scale – which EarthRenew anticipates will be operational at the end of Q4 2020.
We are conducting field trials on new formulations with Olds and Lethbridge College to validate historical results and identify formulations for the 2021 grow season.
EarthRenew has completed testing of its product with CCm Technologies and hopes to use CCm's technology to increase the nutrient content of its blends.
EarthRenew has started preliminary discussions with a potential partner for a 200,000 cattle feedlot facility in the southwestern US
Initial estimates suggest the southwestern US feedlot facility could be four times larger than EarthRenew's Strathmore, Alberta facility
EarthRenew expects to commercially launch its value-added products in spring 2021, in time for the start of the growing cycle. Due to the cyclical nature of a growing season, this launch date is expected to generate more revenue as most agriculture-based industries look for their fertilizers, seeds and soils at this time
EarthRenew's Company Highlights
The organic fertilizer market is expected to reach US$11.16 billion by 2022.
EarthRenew's fertilizer products are listed as organic in the US and Canada.
The company distributes its products in Canada and the US through Sun Country Farms.
Secured a partnership with CCm Technologies to develop and test new organic fertilizer product formulations
Partnership with Olds College to initiate plot field trials to test yield and soil health characteristics related to its organic fertilizer formulations
Partnership with Lethbridge College to begin greenhouse field trials to test germination rate influence of its organic fertilizer formulations
Product commercialization is expected to hit the market in time for the growing season in spring 2021.
EarthRenew owns a fertilizer production facility near Strathmore, Alberta.
The production facility has an industrial-sized natural gas turbine that can provide additional revenue to the company.
EarthRenew plans to sell its surplus electricity to the Alberta electricity market as well as sign power offtake agreements to cryptocurrency mining operations.