Turning Waste into Profit
This EarthRenew Inc. Profile is part of a paid investor education campaign*
Overview
EarthRenew Inc. (CSE:ERTH) has developed a patented production process that converts livestock waste into a nutrient-rich, slow-release pelleted organic fertilizer. The technology leverages waste heat from its on-site, low-cost, sustainable power generation turbine at EarthRenew's production facility. The fertilizer is certified organic and distributed through the company's partner, Sun Country Farms. Sun Country has distribution networks in both the US and Canada.
To supplement its revenue, EarthRenew can generate electricity with an industrial-sized natural gas turbine at its fertilizer production facility near Strathmore, Alberta. The company plans to sell its surplus electricity to the Alberta electrical grid as well as to cryptocurrency miners, which can co-locate on site. To date, EarthRenew has signed a power supply agreement with BTF Blockchain Inc., a company focused on mining cryptocurrencies.
The commercial-scale facility is able to dry manure feedstock to produce high-value organic fertilizer. EarthRenew is currently looking at various ways to add extra value to its end products. The company is working with its partners to remove carbon dioxide and is looking at adding nitrogen as well. Once the products are developed, the company intends to commence field trials next spring.
EarthRenew expects to commercially launch its value-added products in spring 2021, in time for the growing cycle to begin. Due to the cyclical nature of a growing season, this launch date is expected to generate more revenue as most agriculture-based industries look for their fertilizers, seeds and soils at this time.
EarthRenew's Company Highlights
The organic fertilizer market is expected to reach US$11.16 billion by 2022.
EarthRenew's fertilizer products are listed as organic in the US and Canada.
The company distributes its products in Canada and the US through Sun Country Farms.
Value-added product development is underway.
Product commercialization is expected to hit the market in time for the growing season in spring 2021.
EarthRenew owns a fertilizer production facility near Strathmore, Alberta.
The production facility has an industrial-sized natural gas turbine that can provide additional revenue to the company.
EarthRenew plans to sell its surplus electricity to the Alberta electricity market as well as sign power offtake agreements to cryptocurrency mining operations.
The company has signed a power offtake agreement with cryptocurrency mining company BTF Blockchain.
The Organic Fertilizer Market
The organic fertilizer market is expected to reach US$11.16 billion by 2022, according to a report by Markets and Markets. Organic fertilizers are synthetically produced. They are based on the by-products of crude oil refining and other mined, naturally-occurring minerals to replenish the soil and have a positive impact on crop quality and yield.
According to the 2019 report from The World of Organic Agriculture, there are 2.9 million acres of organic farmland in Canada and 170.3 million acres of organic farmland across 181 countries. Global industry sales are expected to generate more than US$80 billion Annually. Canada's total organic market reached $5.4 billion in 2017, up from $3.5 billion in 2012 with a compound growth rate of 8.7%.
Within Canada, 3.3 million acres of land has been organically certified across the company, and 1.8 million acres of that is centred in western Canada. The market for organic fertilizers is estimated to be approximately C$120 million.
EarthRenew's Strathmore Facility
EarthRenew's fertilizer production plant is located on a 25,000 head lot near Strathmore, Alberta. The plant uses heat from a natural gas turbine to thermally process organic waste materials to produce a concentrated high-value certified organic fertilizer. The plant uses a modular design that allows the company to quickly scale and roll-out its plants across North America and Europe.
Commercialization Strategy
EarthRenew's commercialization strategy is already underway. The first phase was focused on getting the power generation asset online, and completing the engineering and marketing studies. With completion of the first phase, the second is focused on maximizing the value of organic fertilizer production at the Strathmore facility.
Products and Product Innovation
EarthRenew is developing a suite of products that are listed for organic farming in Canada and the US under the current formulas. The formulas are suitable for agriculture, horticulture, reclamation, golf courses, parks and cannabis, to name a few. EarthRenew's products are currently sold to businesses and homeowners through the company's primary Canadian and US distributor Sun Country Farms.
EarthRenew has also partnered with Symbiotic Envirotek Inc. and Cattleland Feedyards to further leverage the value of its power production asset. Symbiotic is working with EarthRenew to pilot its waste-to-algae technology, which scrubs carbon dioxide emissions from the Strathmore site and utilizes this carbon dioxide to support commercial algae growth.
After receiving the results of the Strathmore facility feasibility study, Earth Renew has turned its attention to adding value to its end product by increasing the nitrogen product. The company is in discussions to form a partnership with a technology company that can increase the nitrogen content from two percent to 10 percent while maintaining the organic status of the products.
Following the improvements to its fertilizer products, EarthRenew plans to conduct field trials with organic farmers across western Canada. The company intends to validate the improved yield response for farmers through field trials, which could also lead to further market penetration in the US. The success of the pilot program and field testing should allow EarthRenew to move into full commercialization for spring 2021.
EarthRenew's Partnerships and Agreements
BTF Blockchain
EarthRenew has signed a five-year power purchase agreement with BTF Blockchain Inc., a company focused on mining cryptocurrencies, for three megawatts of power at its Strathmore facility. The company intends to start selling electricity to BTF Blockchain in Q4 2019. The price of power is set at a floor price and can float with the market price, allowing EarthRenew to fully capitalize on the revenue generation potential of the plant.
Under the terms of the agreement, EarthRenew has the right to sell to the electricity grid when power prices set by the Alberta Electrical System Operator exceed $0.065 per kilowatt-hour. This allows EarthRenew to continue to make money during periods of peak pricing in the deregulated Alberta electricity market. The agreement also enables EarthRenew to operate the turbine at its facility continually.
Sun Country Farms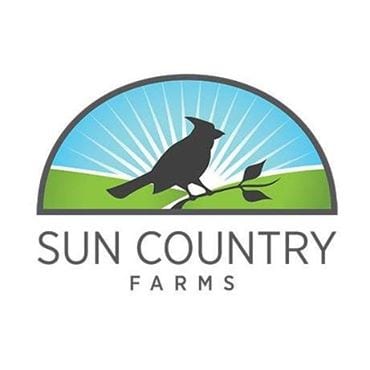 EarthRenew has an off-take agreement for its fertilizer products in place with Sun Country Farms. EarthRenew delivers its fertilizer products to Sun Country Farms, who in turn, distribute those products throughout its distribution system in Canada and the US. The initial off-take agreement accounted for up to 3,000 tonnes of fertilizer per month and is expected to ramp up to 5,000 tonnes per month over three years.
EarthRenew's Management Team
Keith Driver — CEO and Director
Keith Driver has served in leadership positions in several environmental technology companies over the past 15 years. His experience includes senior marketing, technical and management roles, focused on emerging products or technologies. Many of these opportunities have focused on processing organic feedstocks and marketing the end-products, such as compost and biochar. Driver holds two degrees in engineering and an MBA, and serves as a sessional instructor at the University of Calgary.
Ryan Ptolemy — VP Finance
Ryan Ptolemy is a CPA, CGA and CFA charter holder and obtained a B.A. from Western University. He serves as CFO to a number of public and private companies in the resource sector, particularly development stage companies. Ptolemy formerly served as CFO for an independent investment dealer in Toronto where he was responsible for financial reporting, auditing, budgeting and internal controls.
Bill Nylen — Plant Manager
Bill Nylen has held several management positions with various environmental technology companies in southern Alberta and has been instrumental in the plant development and operations at the EarthRenew site since 2007. Nylen studied at the Southern Alberta Institute of Technology and holds a compliment of safety certificates including the designation of Radiation Safety Officer.
Catherine Stretch — Director
Catherine Stretch is the President of Aguia Resources Ltd., a phosphate asset under development in Brazil. She has over 15 years of capital markets experience, overseeing early-stage resource investment and project development in North America, South America and Asia with a focus on fertilizers and agriculture.
Chris Best — Director
Chris Best has over 25 years of experience in the energy sector. He has held a variety of positions in integrated oil and gas companies, pipelines, utilities, energy marketers and independent power producers. He has experience in accounting, credit, counter-party risk, environmental policy, forecasting, marketing, business development, trading and operations groups. He holds a B.Comm. degree in Finance from the University of Calgary, Faculty of Management, Haskayne School of Business.
---
This profile is sponsored by EarthRenew Inc. (CSE:ERTH). This profile provides information which was sourced by the Investing News Network (INN) and approved by EarthRenew Inc., in order to help investors learn more about the company. EarthRenew Inc. is a client of INN. The company's campaign fees pay for INN to create and update this profile.
INN does not provide investment advice and the information on this profile should not be considered a recommendation to buy or sell any security. INN does not endorse or recommend the business, products, services or securities of any company profiled.
The information contained here is for information purposes only and is not to be construed as an offer or solicitation for the sale or purchase of securities. Readers should conduct their own research for all information publicly available concerning the company. Prior to making any investment decision, it is recommended that readers consult directly with EarthRenew Inc. and seek advice from a qualified investment advisor.