This profile is part of an investor education campaign. The profile provides detailed information which was sourced and approved by High Hampton Holdings in order to help investors make better investment decisions. The Company's support of Investing News Network ensures we can continue to bring you unbiased, independent news and information.
Resource Investing News Featured Stock
Overview
High Hampton Holdings Corp (CSE:HC) is a first mover seeking to consolidate California's booming cannabis industry.
The backbone of High Hampton's business model will be leasing cultivation facilities to licensed medicinal cannabis operators. While retaining the option to acquire tenant licenses in the future. High Hampton plans to expand offerings to cover all of capital, compliance, licensing and management needs of brands and operators in the cannabis space.
High Hampton is actively acquiring real estate in cannabis-friendly municipalities in anticipation of state regulations. With strategic assets in place, High Hampton then plans to leverage its experienced management team to create a vertically integrated supply chain.
The Toronto-based company now owns an enviable position in California thanks to its acquisition of CoachellaGro Corp. CoachellaGro is in the midst of acquiring a conditional use permit (CUP) for a full-service production facility for licensed medicinal cannabis cultivators. The company plans to build out a 180,000-square-foot closed-loop processing complex situated on 10.8 acres of land in the progressive city of Coachella, California.
In July 2016, Coachella City Council unanimously approved its first 115,000-square foot cannabis facility. Since then, several other companies have also set up in the area, including CoachellaGro, taking advantage of cannabis-friendly ordinances that accelerate development.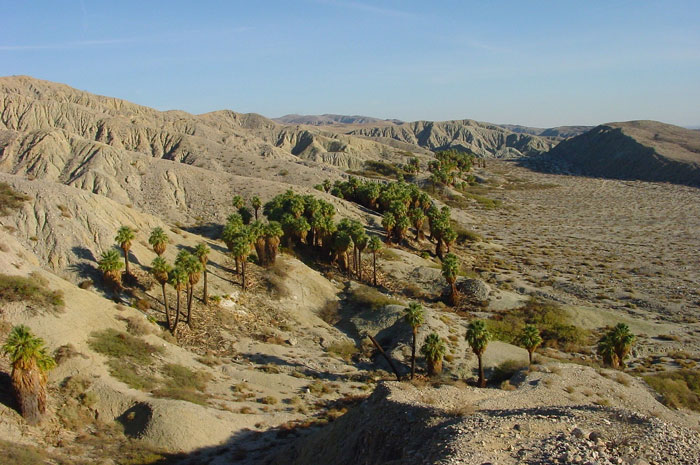 High Hampton's Director/VP of Corporate Development David E. Argudo said, "We're one of the first to actually plan it so the infrastructure is there and the policy side is there. Being in Coachella is a very attractive value-added component."
Once complete, CoachellaGro's facility will host 15 10,000-square-foot growing shelves open for lease. Being closed loop, these facilities enable operators to grow a high-quality, organic product free of heavy-metals and pesticides.
High Hampton also possesses a skilled management team with strong cannabis, political, legal and capital markets background. Argudo brings a 25-year career in cannabis with experience in biopharmaceuticals and cancer research. As an elected city official for over eight years, Argudo pioneered local tax measures for cannabis in California and spent several years consulting on municipal cannabis ordinances.
Another management asset is High Hampton President and Director Richard Polanco, a former California State Senate Majority Leader. Polanco brings a wealth of legislative experience and political connections to the team. Polanco was a founder of the California Latino Legislative Caucus, a career advocate for medicinal cannabis, and an active proponent for Proposition 64.
Investment Highlights
180,000-square-foot facility to be built in the progressive City of Coachella
150,000 square feet of combined growing space with low growing costs per foot
Expected return of $3.25 dollars a square foot per tenant for full ROI in 2.5 years
Veteran management team with over 30 years combined cannabis experience
President and Director Richard Polanco is a former California State Senate Majority Leader, and an active proponent for Prop 64 legalization
US & Californian Cannabis Market
North American cannabis sales grew 30 percent to an estimated $6.7 billion in 2016 and could triple that number by 2025.
According to Debra Borchardt, writing for Forbes: "To put this in perspective, this industry growth is larger and faster than even the dot-com era. During that time, GDP grew at a blistering pace of 22 percent. Thirty percent is an astounding number especially when you consider that the industry is in early stages."
The California medicinal cannabis market alone provides cannabis producers a solid foundation for profitability. Medicinal cannabis has been legalized for 20 years in California, making it a mature market with approximately one million medical patients. That is seven times the size of the medical market in Canada and 27 percent of the legal market in North America. With the Age 65+ Boomer population slated to double between 2015 and 2013 — and increasing cannabis tourism with Proposition 64 — California's medicinal market can only grow.
But through its subsidiaries, High Hampton gains access to a highly lucrative and rapidly growing market. The company plans to actively buy up land and buildings located in cannabis-friendly municipalities and then engage in both royalty and leasehold agreements with tenants.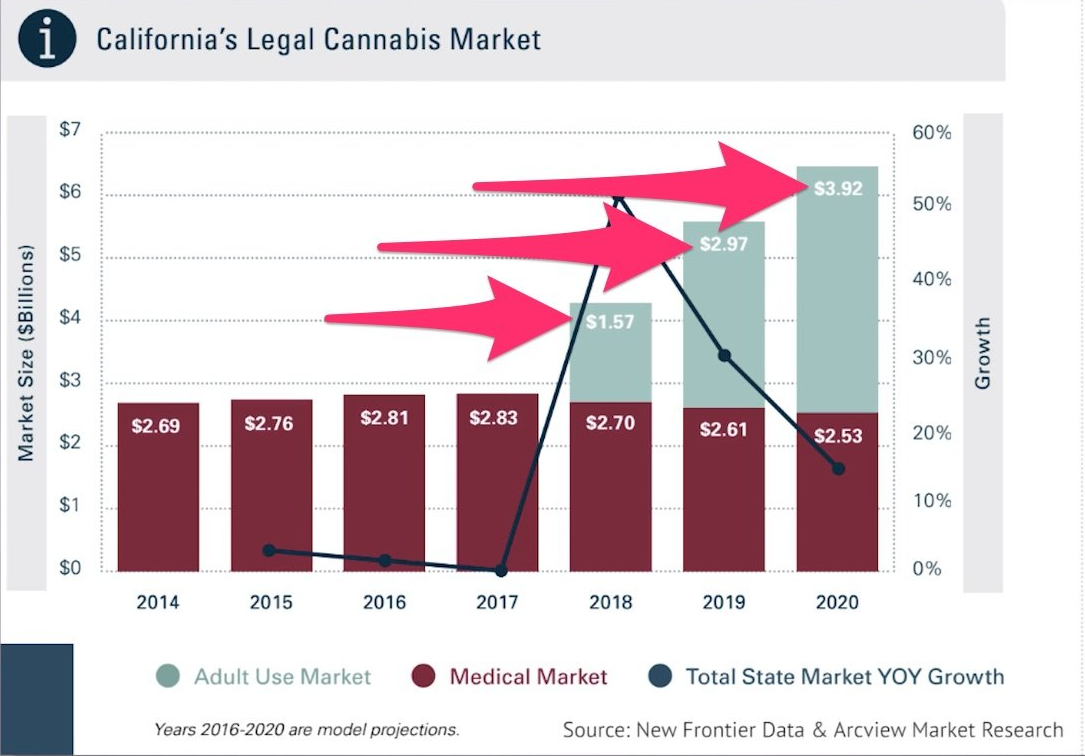 CoachellaGro Acquisition
High Hampton acquired CoachellaGro Corp. in August 2017 in exchange for shares in High Hampton. In addition to the transaction, High Hampton conducted a $5.6 million financing to fund acquisition of Coachella's 10.8 acre property and further development of the site.
The proposed CoachellaGro closed loop cannabis facility is situated in a proposed industrial park, inside the city of Coachella, California.
The city of Coachella, located 45 kilometers east of Palm Springs, passed several ordinances which remain some of the most progressive in the state for medicinal cannabis cultivation. Starting in January 2016, the city adopted two ordinances permitting medical marijuana cultivation and manufacturing facilities. Since then, the city has granted several Conditional Use Permits to companies including Cultivation Technologies Inc and Del-Gro.
CoachellaGro is in the process of getting a conditional use permit for a full-service production facility to serve third party state licensed medical cannabis producers. When complete, the 180,000-square-foot development project will comprise three buildings with 150,000-square-feet of combined canvas area, divided into 15 "shelves" of 10,000 square feet each.
Revenues will be gained through a long-term leasing model. Type 2A licensed operators (i.e., cultivators) will take 95 percent of the total available space and pay CoachellaGro a monthly rent for access to each 10,000-square-foot facility as a base rate. On top of that, CoachellaGro intends to charge a processing fee for the use of its environmentally controlled product curation rooms and vaulted storage.
Management expects its leaseback model alone will generate $3.25 dollars a square foot per tenant for $8 million in revenue a year and a full ROI in 2.5 years. Eventually, the company plans to augment its lease revenues with additional services and consulting — with potential for royalty partnerships.
Management
Brendan Purdy—CEO and Chairman
Brendan Purdy is a practicing securities lawyer focused on medical marijuana, technology, and resource issuers. In his private practice, he has developed extensive experience with respect to public companies, capital markets, and mergers & acquisitions. 
Richard Polanco—President and Director
Richard Polanco is a former California State Senate Majority Leader and a Founder of the California Latino Legislative Caucus (1990). He is a career advocate for medicinal cannabis in California, and an active proponent for Prop 64 legalization. He is currently a strategic advisor to a company focused on cannabis testing. 
Daniel Petrov—COO and Director
Daniel Petrov has founded a number of successful Cannabis companies and most recently served as Executive Vice President at Aurora Cannabis Inc. (TSXV: ACB) from prior to its listing onto the CSE until mid-2016. Petrov is currently the CEO of Aura Health Studio, a medical marijuana dispensary licensed by the City of Vancouver. 
David E. Argudo—VP Corporate Development and Director
David Argudo consults and develops cannabis policies for local municipalities. He is a pioneer in developing local tax measures for cannabis in California. Argudo has a 25-year career in cannabis with experience in biopharmaceuticals, cancer research, real estate and mortgage financing. He is a member of the California Growers Association and a member of the Humboldt Interdisciplinary Institute for Marijuana Research (HiiMR).
Christian Scovenna—VP Business Development and Director
Christian Scovenna has over ten years of experience in capital markets, business development, and investor relations. He currently serves as Director & VP Corporate Development of Enforcer Gold Corp. (VEIN-TSX.V).