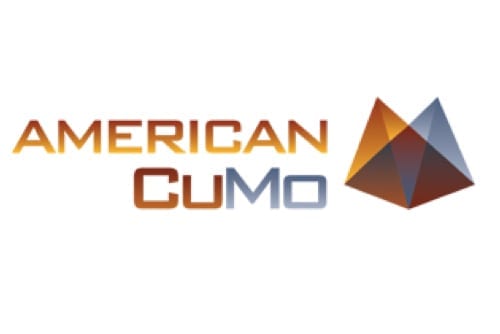 American CuMo Mining
Advancing the World's Largest and Lowest-cost Molybdenum-Copper-Silver Mine
Overview
American CuMo Mining Corporation (TSXV: MLY) is a Canadian-based mining company with two polymetallic properties with critical mineral components in resource-rich Idaho. American CuMo is currently advancing its two U.S.A. projects—the world-class CuMo Project and Calida Gold. Each project is managed by industry experts at Idaho CuMo Mining Corporation, the wholly-owned subsidiary of American CuMo.
The Company is establishing itself as a low-cost, top-tier molybdenum producer through the advancement of its CuMo Project, ranked among the top five most profitable mines. The project located near Boise, Idaho is potentially the world's largest and lowest-cost primary molybdenum mine. The property also hosts the third largest copper deposit and the largest silver deposit in the U.S. Critical minerals, tungsten and rhenium, which have been deemed necessary to the U.S. economy and national defense by the United States Geological Survey, are present in the CuMo deposit. CuMo is projected to become the largest source tungsten and rhenium in the U.S.
An updated PEA released in April 2018 showed an after-tax NPV (5 percent) of US$5.7 billion, and IRR of 25 percent and an average cash flow of US$664 million over the first five years.
The global market for molybdenum is experiencing strong fundamentals. Demand for the metal is expected to grow at a CAGR of 4.6 percent between 2018 and 2025 on robust demand for steel from substantial infrastructure initiatives across the globe. At the same time, supply is constrained by aging existing production and changes in the financials, infrastructure and geopolitical implications of planned projects.
American CuMo's Calida Gold, located in eastern Idaho's historic mining region, hosts significant gold, silver and copper mineralization. The property has been extensively explored for the past thirty years. Exploration has included drilling 29 holes in 1983 as well as thorough trenching and sampling.
American CuMo Mining Company Highlights
Potentially, the world's largest and lowest-cost molybdenum deposit
USA's largest silver deposit with significant copper credits
USA's largest source of the critical minerals rhenium and tungsten
Potential lowest-cost primary producer in the world; ability to compete directly with by-product producers
Has priority for permitting and development under new U.S. critical minerals initiatives
Located in politically stable, mining-friendly Idaho with well-established regional infrastructure
Upside potential with only 60 percent of the deposit drilled to date
Advancing towards a feasibility study within third year of development plan
Calida Gold creates additional shareholder value
Management team with over 260 years of experience