"You've come to the right place to know Altan Rio. At INN our Mission is to arm you with knowledge and connect you with investing opportunities! Ready for the next step? Download the FREE Investor Kit TODAY to get the institutional investor details!"
Overview
Australia officially surpassed China to become the world's top gold producer in 2021, and experts believe there's still plenty of room for growth. Gold production throughout Australia is expected to increase from 321 tons to 379 tons as mining companies flock to the country to capitalize on the world's latest gold rush. Considering Australia has 10 percent of the world's gold reserves, it's clear why this precious metal is important to the Australian economy.
Although gold is prevalent in small traces throughout most of Australia, Western Australia stands out among the other provinces due to the presence of significant greenstone deposits throughout the region, which are commonly associated with gold. These greenstone deposits are why Western Australia produces an impressive 70-percent of all of Australia's gold. Western Australia is also home to the Boddington mine and the famous Super Pit in Kalgoorlie , The two largest open pit operations in Australia and both very much still opperating and increasing production every year . All of these factors create a strong local workforce, mining-friendly policies and a skilled workforce that provide mining companies in Western Australia with favorable conditions for growth and expansion.
Altan Rio (TSXV: AMO) is a Canadian-listed gold exploration company focused on projects within Western Australia, the country's highest gold-producing province. Its flagship project is the Southern Cross project, covering 139.6 square kilometers in Yilgam Craton, Western Australia. Altan Rio holds the rights to 15 prospecting licenses throughout the project area that has been split up into two distinct zones, Corinthia North and Hopes Hill. Each of these zones has subsidiary targets within them that require further exploration with the potential for near-term cash flow.
Altan Rio presents a strong opportunity for North American investors to gain access to a prolific gold-producing region in Australia. Led by a strong management team with decades of applicable experience, Altan Rio has everything needed to become a prolific gold producer. Paul Stephen, the CEO, has direct experience holding directorships for public companies listed on ASX and London. This gives him the necessary experience of collaborating operations that are compliant across multiple jurisdictions. John Jones, the chairman, brings over 30 years of experience in the international mining sector with multiple successes and discoveries under his belt. One key member of the management team is Greg Wilson, the head of geology, who has significant experience with a track record of significant discoveries. His most notable discovery resulted in the identification of approximately 4 million ounces of gold.
Company Highlights
Altan Rio is a Canadian company focused on exploring and developing high-grade gold deposits in Western Australia with the goal of generating near-term cash flow
Australia recently became the top gold producer in the world, with Western Australia standing out as the top producing province of the country
The company's flagship project is the Southern Cross, which is located on a large green stone deposit that surveys and sampling indicate contains numerous gold deposits
The Southern Cross project is further divided into two distinct zones, each with its own partnerships and timelines
Altan Rio is led by a strong management company with a proven track record of success and important discovers, which creates confidence that they can achieve their goals
Key Project
Southern Cross
This 23.7 square kilometer project is located in a proven gold-producing district. The company was granted 15 prospecting licenses throughout the project area, each representing an evidence-backed opportunity for gold production. Altan Rio is using world-class technologies to survey the region to generate near-term cash flow.
Many of the tenements have significant near-surface gold mineralization that has gone untested below 50 meters of depth, creating an opportunity for additional discovery. The relatively limited historical drilling returned ore at 12.1 meters at 4.51 g/t gold. This project also contains an additional 17 subsidiary targets that have geological characteristics of gold deposits, warranting further investigation.
The project is a joint venture between Altan Rio, Barto Gold, and Surveyor Resources Pty Ltd. Agreements have been reached between these three companies that are specific to each targeted drilling site. These agreements enable Altan Rio to make meaningful progress towards its goals without needing to rely solely on its own capital. Additionally, the agreement with Barto Gold allows access to a milling facility located 40 kilometers away from the project, which is an economic transportation distance. The company also recently entered into a binding tenement option and sale agreement to acquire a 90 percent interest in "E" (E77/2691) and all mineral rights. E77/2691 covers ~115.9km2 of prospective ground primarily to the west of Altan Rio's current land position in the Southern Cross Greenstone Belt.
Southern Cross: Hopes Hill
The tenements within Hopes Hill cover approximately 10.5 kilometers and contain multiple geological structures believed to contain gold that has been identified by historical exploration, but many of which have not been fully explored.
One of the tenements, Pilot, has historically produced 0.56 mt at 3.03 g/t of gold, producing a total of 54,554 ounces of gold. This open-pit mine was completed 65 meters below the surface, however, historical underground sampling indicates that the mineralization may extend down to +300 meters. This mine provides near-term cash flow that can fund drilling throughout the rest of Atlan Rio's tenements.
The remaining tenements in the Hopes Hill zone are currently at various phases moving towards drilling exploration to provide additional results that ideally lead towards gold production.
Southern Cross: Corinthia North
The tenements in the Corinthia North zone cover approximately 11.5 kilometers and contain two primary targets, further divided into nine subsidiary targets. The Paddocks tenement has historical drilling indicating 3m at 9.51 g/t from 48 meters. Altan Rio will confirm these results during phase 2 of its exploration program.
Historical drilling in the Glen Innes zone indicated promising results that have been confirmed by Altan Rio's exploratory drilling. They were able to confirm the strong presence of gold within the mineralization and even extend the down-dip beyond what was previously reported.
Management Team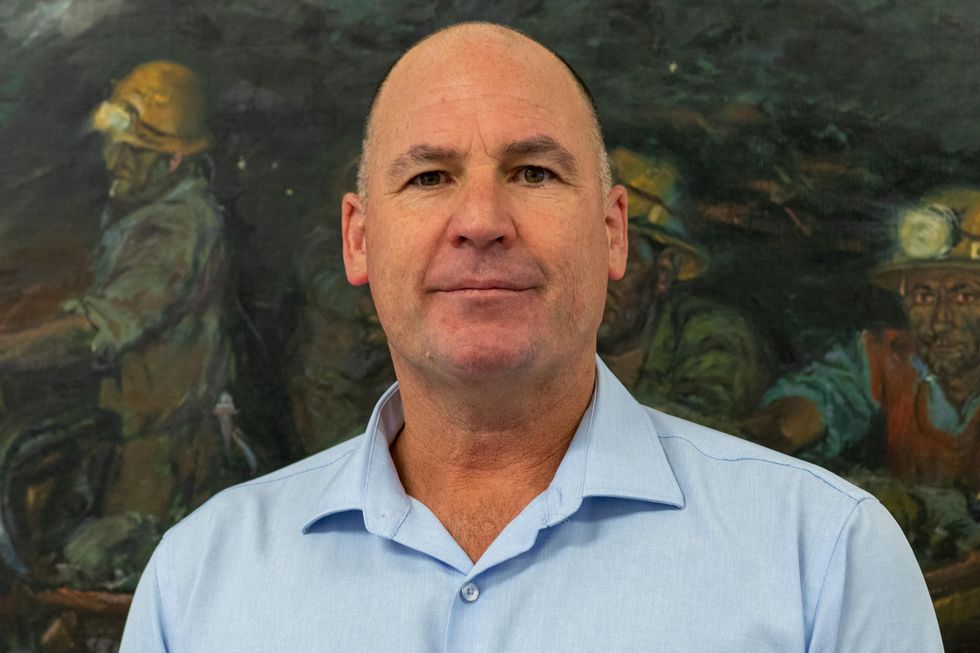 Paul Stephen - CEO
Paul Stephen has a Bachelor of Commerce degree from the University of Western Australia and is a member of the Australian Institute of Company Directors. He has held directorships across both ASX and London publicly listed companies and has a strong knowledge of operations and compliance across multiple jurisdictions. Stephen Co-founder and Executive Director of Crusader Resources Ltd oversaw the discovery, development and operations of the Posse Iron Ore mine in Brazil. In addition, Stephen managed the discovery and delineation of over 2.6 million ounces of gold whilst operating in Brazil resulting in the company being valued at over $160M. Stephen has extensive operational experience in mine site servicing and contracting as a founder and Managing Director of Integrated Fuel Services a West Australian company specializing in providing fuel services to mining and aviation throughout Western Australia.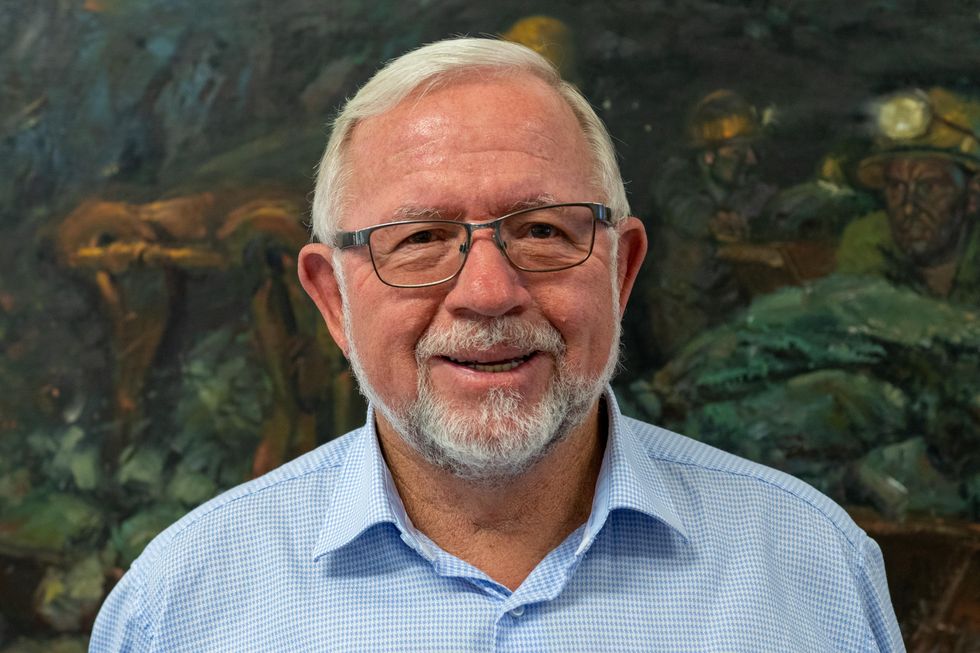 John L.C. Jones - Chairman
John L.C. Jones serves as a Chairman and Director of Altan Nevada Minerals Limited and Altan Rio Minerals Limited. He has been a Director of Troy Resources NL since 1988 and was Chairman from late 1988 until October 2008. Since 1990, he has been Chairman of Anglo Australian Resources NL. He was formerly Chairman and Director of North Kalgurli Mines Limited and was a founding director of Jones Mining NL. Mr. J. Jones has been a member of the Australasian Institute of Mining and Metallurgy since 1977. He is a prominent player in the international mining sector for over thirty years with a long list of successes. His guiding involvement in four companies led to the discovery of four deposits and the development of eight mines.
Greg Wilson - Head of Geology
Highly experienced geologist with a proven track record in the discovery and development of mineral deposits. Extensive and diverse background in Exploration, Project Development, Business Development and Corporate Management. Extensive experience with gold deposits and their settings, working on many projects throughout Western Australia, particularly in the Yilgarn. Expertise in Archaean lode/orogenic gold and litho-structural analysis has resulted in the identification of in excess of 4.0 million ounces of gold. Previously was Exploration Manager at Integra Mining where he was instrumental in the discovery of the Salt Creek and Majestic deposits in the Mt Monger Area. Discovered the +500 Koz Strezlecki deposit which now forms part of the 5Moz Kundana gold camp owned by Northern Star.
Request an Investor Kit
EXCITING upcoming projects!
IN-DEPTH reliable insights!
SUCCESSFUL growth strategies!
VALUE-BASED content!
Altan Rio