Overview
Colombia is a top mining district. As an Organization for Economic Cooperation and Development (OECD) member country with a growing economy, and one of the lowest inflation rates in Latin America, it is hard to ignore how highly prospective the mining sector of this thriving and vibrant country has become.
Colombia hosts high-grade underground mines and a rich history of mining across various commodities like gold, silver and copper. With the right exploration and production company, discovering the true potential of the country's widespread mineralized landscape could present tremendous economic potential, yield and expansive growth.
GCM Mining (TSX:GCM,OTCQX:TPRFF) is a mid-tier gold producer focused on exploring, developing and producing high-grade gold, silver and polymetallic minerals, across its high-quality project portfolio in the mining districts of Colombia and Guyana.
GCM Mining pays monthly dividends to shareholders, accordingly maintaining a range of equity interests in multiple companies. These include Aris (TSX: ARIS) , at 44.25 percent in the Marmato mine in Colombia and Denarius Metals (TSXV:DSLV) at 28.6 percent in the Lomero-Poyatos mine in Spain and the Guia Antigua and Zancudo projects in Colombia. It also holds 26 percent equity in Western Atlas Resources (TSXV:WA) in the Meadowbank mine in Nunavut, Canada.
In Colombia, GCM Mining stands as the largest underground gold and silver producer with several mines in operation at its high-grade Segovia asset, which consistently ranks in the world's highest-grade mines. GCM Mining presents exceptional mine building and operating expertise across Latin America.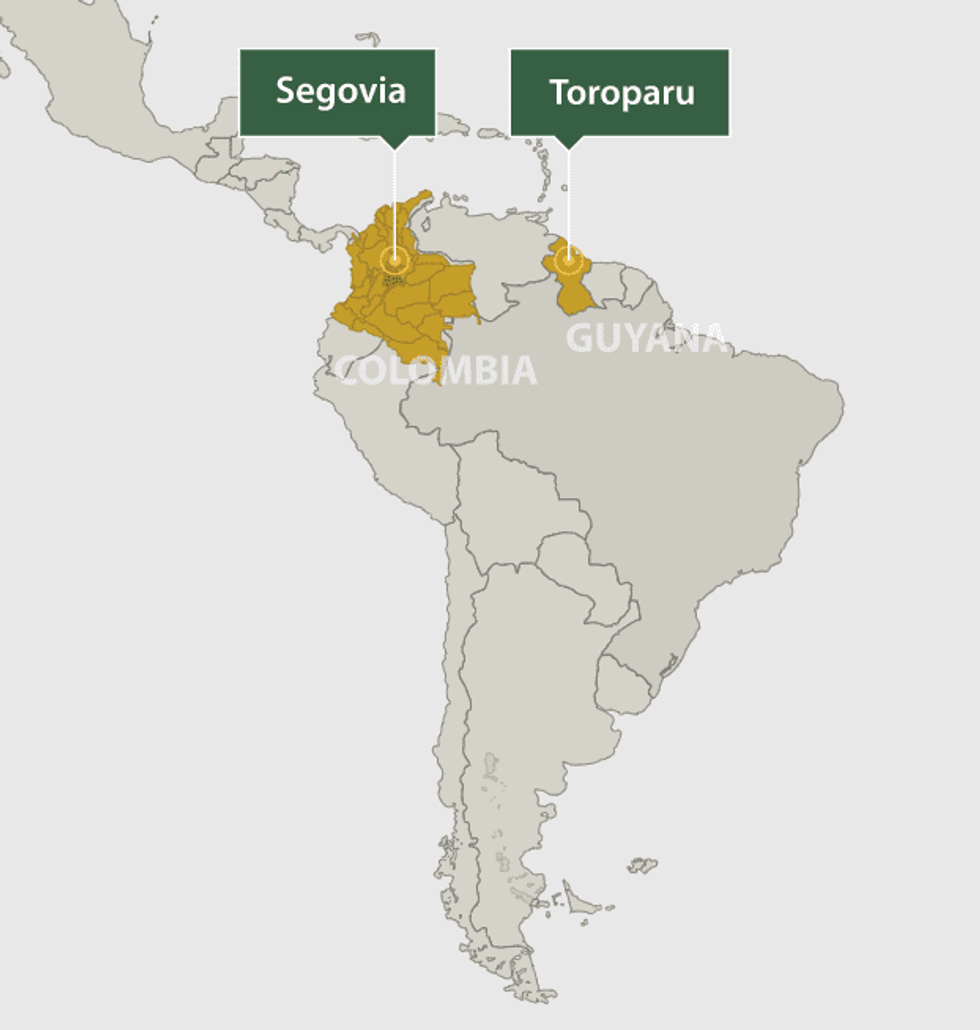 Its flagship Segovia operations is a world-class, multi-million-ounce high-grade gold mining operation that has been producing gold for more than 150 years. Located in a gold mining complex in Colombia's Segovia-Remedios mining district in the Department of Antioquia, the project hosts production from four underground mines: Providencia, El Silencio, Sandra K and Carla. GCM Mining's cumulative gold production from 2011 through 2020 stands at approximately 1.3 million ounces from processing 3.1 million tonnes of material at an average head grade of 13.8 g/t.
GCM Mining's second gold operation is its Toroparu gold deposit in the Upper Puruni River region of western Guyana. The deposit lies within the Puruni Shear Corridor, a geologic feature that can be traced into the Malawi goldfields of eastern Venezuela. Toroparu presents the company with significant resource growth possibilities and exciting widespread gold exploration potential.
GCM Mining also owns approximately 27 percent equity interest in Denarius (TSXV:DSLV), a Canadian mining company with its principal focus on the Lomero Project in Spain and the Guia Antigua and Zancudo Projects in Colombia. Additional equity investments include approximately 44 percent of Aris Gold Corporation (TSX:ARIS) and an approximately 26 percent equity interest in Western Atlas Resources Inc. (TSXV:WA), which have assets in Colombia and Canada.

The next steps for the company include completing its PEA on Toroparu by year end 2021 and complying and releasing exciting drill results from ongoing significant exploration at Segovia. After modernizing its Colombian operations, GCM Mining continues to run a tight ship at Segovia.
In August 2021, GCM Mining completed an offering of US$300 million of 6.875 percent senior unsecured notes due 2026. This financing follows the company's released balance sheet for June 2021 which revealed solid liquidity with total cash of US$57.8 million, working capital of US$59.3 million, and monthly dividend payments as outlined by GCM Mining.
Net proceeds of this offering, plus funding to come from a stream agreement with Wheaton, mean full funding of the construction of the Toroparu gold-copper project operations and no marketplace dilutive equity financings. "We are delighted with the overwhelming success of this offering, one which attracted high-quality institutional and retail investors who recognized our focus on a strong credit profile and growth through diversification," commented Serafino Iacono, Executive Chairman of GCM Mining.
GCM Mining aims to become a dominant mid-tier gold producer. As it stands the company's robust project portfolio put it on track to achieving positive growth trends in its corporate valuation. In 2021, GCM Mining estimates its guidance could hover upwards of 200,000 ounces of gold production with the possibility to double that yield in 24 months with the construction of Toroparu.
Company Highlights
GCM Mining is a mid-tier Latin American gold producer focused on developing and exploring its high-quality project portfolio across top mining districts in Colombia and Guyana.
The company's management and leadership team brings decades of combined expertise and a proven track record of mine building and operating in Latin America.
The flagship Segovia Operation consists of four high-quality, high-grade gold mines called El Silencio, Sandra K, Providencia and Carla, as well as significant brownfield exploration prospects, located in the Segovia-Remedios mining district of Antioquia, Colombia.
GCM Mining's Toroparu gold deposit in Western Guyana presents a fully-funded to start production by 2024 and has exceptional underexplored discovery potential.
The company has additional projects and interests in Denarius, Aris Gold Corporation, and Western Atlas Resources Inc. which add to shareholder value.
In August 2021, GCM Mining strengthened its liquidity by securing a US$300 million offering of 6.875 percent senior unsecured notes due 2026.
GCM Mining continues to pay monthly dividends and has a strong balance sheet supported by the free cash flow generated by its Segovia operations.
Key Projects
Segovia Operations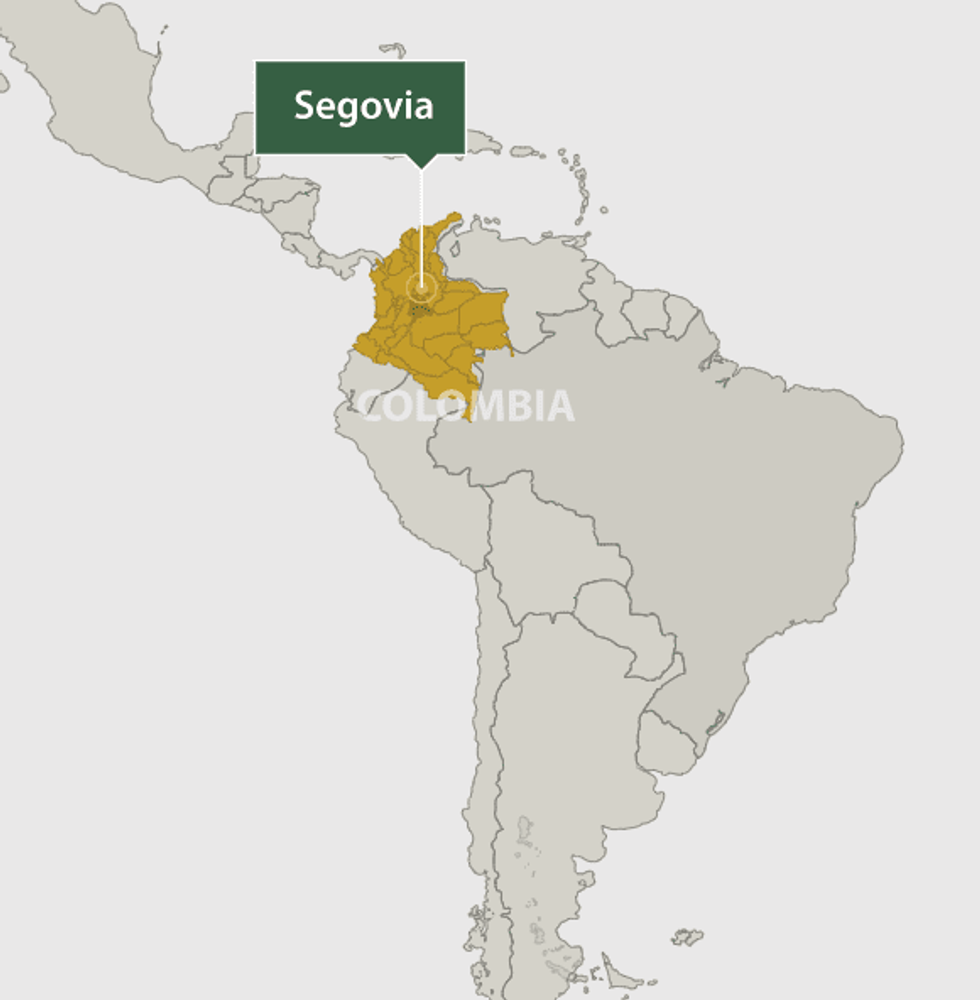 The 100-percent-owned Segovia operations covers an area of approximately 9,000 hectares made up of several mines including El Silencio, Sandra K, Providencia and Carla in the Segovia-Remedios mining district of Antioquia, Colombia. For more than 100 years, Segovia has produced over six million ounces of gold.
After project acquisition in 2010, GCM Mining initiated an extensive exploration and drilling program around the existing mines to identify new resources. This led to the production of over 1.3 million ounces of gold with an average head grade of 13.8 g/t. In 2020, Segovia produced 196,000 with an average head grade of 14.5 g/t. Through sustainable investment, modernization and efficient mining practices, the company has been able to create a high-yield and economically viable operation at Segovia.
2021 exploration and development programs included an extensive 60,000 meters of drilling with 40,000 meters dedicated to the ongoing in-mine and near-mine drill program at its four operating mines and 20,000 meters dedicated to its highest priority brownfield targets on 24 known veins.
GCM Mining's efforts yielded a total of 206,389 ounces throughout the 2021. Its 2022 projections range between 210,000 and 225,000 ounces of gold.
Toroparu Project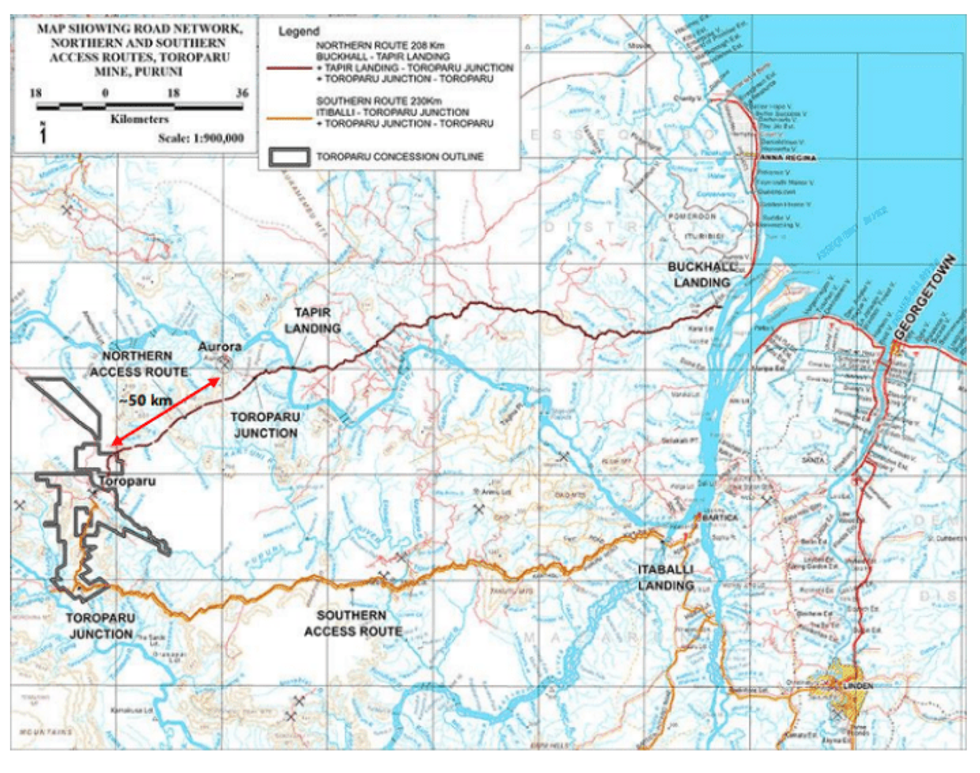 The Toroparu Project sits in the highly prospective Upper Puruni River region of western Guyana and contains one of the largest in-situ gold projects owned by an independent junior mining company in South America. The asset leverages completed primary permits, road and air access and excellent facilities including a 150-person camp and 2,500-foot all-weather airfield. GCM Mining's 100 percent controlled Upper Puruni Concession contains 53,283-hectares of mineral leases located in the Cuyuni-Mazaruni Region.
Toroparu hosts several satellite deposit targets within its surrounding twenty-by-seven-kilometer hydrothermal alteration halo. A June 2019 PEA of the property suggested expansion of production with the addition of Sona Hill satellite deposit resources to the mine plan and highlighted a 7.353 million ounces of Measured & Indicated gold resource and 3.150 million ounces of Inferred gold resource and 4.5 million ounces of gold production over 24‐year mine life.
GCM Mining plans to commence formal construction in Q3 2022. Projected receipt of the final mining license is mid-2022. Considering the pre-construction activities underway, the company anticipates that production to begin in early 2024.
Management Team
Serafino Iacono - Executive Chairman
Serafino Iacono has over thirty years of experience in capital markets and public companies and has raised more than four billion dollars for numerous natural resource projects internationally. He is currently a director and chairman of Western Atlas Resources Inc. and is a former co-chairman and an executive director of Pacific Exploration and Production Corporation and a former director of Petromagdalena Energy Corp. Iacono was also a co-founder of Bolivar Gold Corp and Pacific Stratus Energy, among others and is involved in numerous resource and business ventures in Latin America, Canada and the United States.
Lombardo Paredes Arenas - CEO
Lombardo Paredes has over 20 years of corporate leadership and operations management experience in the resource sector in Latin America. Before becoming an independent consultant on energy and environmental project development, Paredes held several roles within Petróleos de Venezuela (PDVSA). He was responsible for regional planning of investments and social development for Eastern Venezuela and was managing director and a board member of Maraven SA. In this capacity, Arenas was responsible for construction and commissioning of the Cardon Refinery Conversion project in Venezuela and was the general manager of its production operations division. Paredes holds a bachelor's of science in mechanical engineering and a master's of economic analysis and financial economics.
Mike Davies - CPA, CA, CFO

Mike Davies is a Chartered Professional Accountant (Ontario) with over 20 years of extensive international and public company experience in financial management, strategic planning and external reporting in resource and other sectors, including management positions with PetroMagdalena Energy Corp., Coalcorp Mining Inc., Medoro Resources Inc., LAC Minerals Ltd. and Pamour/Giant Yellowknife Mines.Davies holds a Bachelor of Commerce degree from the University of Toronto.
Alessandro Cecchi - M.Sc., VP of Exploration
Alessandro Cecchi is an exploration geologist with over 18 years of experience, with a focus on gold exploration and development in South America. Prior to joining GCM Mining, Cecchi was the corporate technical manager at Medoro Resources and also held senior geologist positions at Hecla Mining, Dotly Financial and Gold Mines of Sardinia. He also served as an exploration geologist at Bolivar Goldfields. Cecchi has a Bachelor of Science degree in Geology and a Master of Science degree from the University of Tierra in Pisa, Italy.
Jose Ignacio Noguera - LLB, MBA, VP of Corporate Affairs
Jose Noguera Gomez has been VP of Corporate Affairs for GCM Mining since June 2012. His career in the mining and energy sector began in 1993 when he worked with ExxonMobil, responsible for managing the company's public and government affairs strategy, becoming an effective liaison with the legal, judiciary and congressional branches of government.
Christopher Haldane – VP of Investor Relations
Christopher Haldane joined the company as VP of Investor Relations in June 2020. Previously, he served as Manager of Investor Relations at Marathon Gold Corp. from January 2013 to March 2020. Haldane has over twelve years of experience in investor relations and corporate communications for publicly traded mining companies and began his career at one of Canada's longest established investor relations firms where he was responsible for the management and execution of investor relations programs for several Canadian junior mining and oil and gas companies.
Amanda Fullerton – LLB, VP of Legal & Secretary
Amanda Fullerton has been the VP of Legal of GCM Mining since March 2019. She has over 12 years of experience in the areas of corporate finance, mergers and acquisitions and corporate/commercial law focused primarily in the resource sector, gained through her previous positions at Macquarie Capital Markets Canada Ltd., Fasken Martineau DuMoulin LLP and Macleod Dixon LLP.Fullerton holds an LL.B. from the University of Ottawa and a Bachelor of Medical Science degree in Physiology from Western University.
Request an Investor Kit
EXCITING upcoming projects!
IN-DEPTH reliable insights!
SUCCESSFUL growth strategies!
VALUE-BASED content!
GCM Mining