Esports Investing in Australia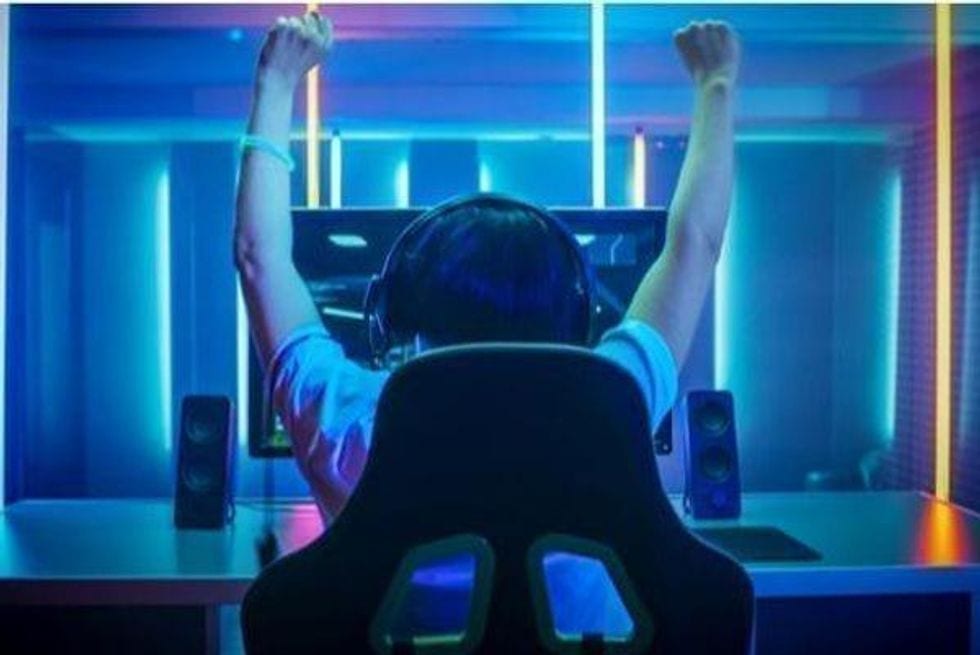 The gaming and esports sector is growing in Australia, particularly after coronavirus lockdowns left many people spending increased time at home during 2020. Esports competitions bring both individuals and teams together to play video games. Amateur players were the first competitors, but now the space is full of professional gamers who play for prize money. …
The gaming and esports sector is growing in Australia, particularly after coronavirus lockdowns left many people spending increased time at home during 2020.
Esports competitions bring both individuals and teams together to play video games. Amateur players were the first competitors, but now the space is full of professional gamers who play for prize money.
The esports phenomenon has taken the world by storm, and the land down under is no different. With many tech-focused investors wondering how they can cash in, here's a look at esports investing in Australia.
---
What's happening in the Australian esports sector?
Esports is a multibillion-dollar industry and it continues to gain traction in many different ways.
Australia is just one esports hub, but it's certainly one to watch. A recent report from PwC shows that the country's total esports revenue came in at AU$5 million in 2019, in line with other mid-tier markets like Mexico, Brazil and Spain. That's up from just AU$1 million four years before.
The firm places the market's compound annual growth rate at 11.13 percent, meaning Australia's total esports revenue should reach AU$8 million by 2024. The nation's esports space is growing at a slower pace than other similar-sized markets, but PwC states that a double-digit compound annual growth rate is still a "strong result," meaning prospects for esports look bright.
As mentioned, COVID-19 has been a recent contributor to esports in Australia. According to PwC, one of the most noteworthy Australian esports events during the pandemic was the V8 Supercars All Stars Eseries, which saw professional drivers take to the racetrack virtually.
Of course, that's not the only Australian esports event worth noting. ESL Australia, a division of global esports events company ESL, bills itself as the operator of the country's largest esports events, including the Intel Extreme Masters, Melbourne Esports Open and the ESL Stage at PAX Arena. ESL Australia offers various services, and boasts that its products reached 2 million Australian esports fans in 2019.
At a smaller scale, Australia looks to be nurturing future generations of gamers — the League of Legends High School League and the Australian Esports High School League Cup are popular with viewers. The latter is a government program that provides structured esports competitions for high school students.
Recognizing the growing popularity of esports, Monash University has also entered the arena, and seeks to nurture and find the next generation of gamers through its Elite Student Performer Scheme.
Australia's gaming and esports ETF offers broad exposure
It's clear esports is gaining traction in Australia, and investors are looking for the best ways to get exposure.
Exchange-traded funds (ETFs) are a popular way to gain access to any given market. These vehicles generally include a basket of stocks focused on a particular investment theme, meaning they track the performance of the sector they follow without being overly affected by any specific company.
In September 2020, the first Australian ETF for professional video games joined the ASX. Called the VanEck Vectors Video Gaming and eSports ETF (ASX:ESPO), it allow investors to tap into the esports trend.
"We believe the growth of video gaming and esports is a trend, not a fad. It reflects structural changes including the increased consumer demand for online entertainment, the rise of interactive entertainment and the fragmentation of the digital media landscape," said Arian Neiron, VanEck's Asia Pacific managing director.
"The eSports and video gaming industry is growing at a breakneck pace, and is already bigger than the cybersecurity industry and robotics industry. Since 2015, video game revenues have seen an annualised growth rate of 13% and it has been estimated that by 2023, video game revenues should hit US$200 billion."
It's worth noting that although this ETF is listed on the ASX, it is not focused specifically on ASX esports and gaming stocks. Its top holdings include NVIDIA (NASDAQ:NVDA), Tencent Holdings (OTC Pink:TCTZF,HKEX:0700) and Advanced Micro Devices (NASDAQ:AMD).
Australia's largest gaming investment option
One of Australia's biggest companies with exposure to esports and gaming is Aristocrat Leisure (ASX:ALL,OTC Pink:ARLUF), a gambling machine manufacturer that now also makes mobile games. Its casino-themed games are free to play, but the company makes money through in-app purchases.
With a market cap of about AU$24 billion, Aristocrat is a behemoth, meaning it offers some stability. However, as a more diverse company, it doesn't offer pure-play exposure to esports and gaming.
Other large ASX-listed esports stocks include Australian gaming and entertainment group Crown Resorts (ASX:CWN), as well as Tabcorp Holdings (ASX:TAH,OTC Pink:TABCF), which provides gambling and entertainment services in three segments: lotteries and keno, wagering and media and gaming services.
Smaller Australian esports and gaming stocks
Investors interested in companies that are focused more specifically on esports and gaming may want to look at smaller-cap stocks. The ASX is home to multiple options there as well. A few are listed below — all had market caps of AU$25 million to AU$50 million at the time of publication.
Emerge Gaming (ASX:EM1) is developing and marketing Arcade X, its online esports gamification platform in South Africa and Eastern Europe.
Esports Mogul (ASX:ESH) is engaged in the esports media and software business in Australia and Singapore.
iCandy Interactive (ASX:ICI) is focused on developing and publishing mobile games worldwide.
Click here
to learn more about small- to mid-sized Australian esports and gaming stocks.
Don't forget to follow @INN_Australia for real-time updates!
Securities Disclosure: I, Ronelle Richards, hold no direct investment interest in any company mentioned in this article.