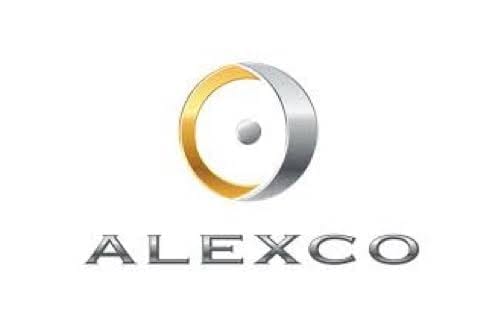 Alexco Resource
Near-Term Production of Highest Grade Silver in Canada
Overview
Alexco Resource Corp (TSX:AXU,NYSE-American:AXU) is a dual listed silver developer working on advancing the Keno Hill Silver District in Yukon, Canada to production. The wholly-owned Keno Hill district is a 242-square-kilometer land package historically renowned for hosting some of the highest silver grades in the world. To date, approximately only 12 percent of the district has been explored, leaving ample opportunity for Alexco to continue growing their resources while they are in production.
Currently, the property boasts five deposits that Alexco has been exploring and developing: Flame and Moth, Bermingham, Lucky Queen, Onek and Bellekeno. Of these, the Bellekeno deposit was previously in production between 2011 and 2013, at a rate of 2 million ounces of silver per year. As such, the company also has an existing processing mill on the property, which is being upgraded and improved in anticipation of a start of production in late 2018.
In March 2017, Alexco published a preliminary economic assessment (PEA) for a mine plan that covers the operation of four key deposits. The report outlined an overall mineable resource of 1,021,000 tonnes at 843 g/t silver, 3.3 percent lead, 4.6 percent zinc and 0.4 g/t gold. Once the district re-enters production, more than 75 percent of the Company's income will come from silver production, making Alexco Canada's only primary silver producer.
Alongside its presence in the Yukon, Alexco has also developed a separate stream of business in the form of its wholly-owned subsidiary, the Alexco Environmental Group (AEG). AEG is an environmental consulting and remediation group, which provides services to resource companies across various stages of production initiatives. The company recently increased its functionalities through the acquisition of Contango Strategies Ltd., a company specializing in biological water treatment systems for mining, oil and gas, and industrial projects.
Alexco is headed by a team of industry specialists that have notable experience in all aspects of the mining life cycle. The team is led by CEO Clynton Nauman and President Brad Thrall, who founded the company in 2006 and have an in-depth knowledge of the region as well as strong local relationships with service providers and First Nations communities. Management is also noticeably invested in the company, holding 7.0 percent of shares.
Company Highlights
Significant presence in mining-friendly jurisdiction of Yukon
2017 PEA for project outlines total mine production of 1,021,000 tonnes at 843 g/t silver, 3.3 percent lead, 4.6 percent zinc and 0.4 gt gold
After-tax NPV (5 percent) of $79.4 million and after-tax IRR of 75 percent
Highest-grade silver in Canada
Once in production, only primary-silver producer in Canada
Disciplined path to production
Based on a positive production decision production could begin in Q4 2019 or Q1 2020
Low capital expenditure as the project is a past-producer and already has a mill on the property
Experienced management team with deep knowledge of the region and strong local relationships