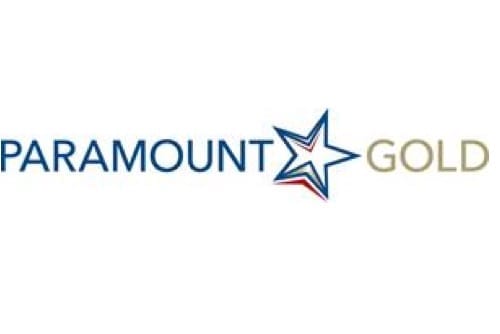 Paramount Gold Nevada
Gold Exploration and Development in Oregon and Nevada
Overview
Paramount Gold Nevada Corp. (NYSE:PZG) is a US-based precious metals exploration and development company with assets in eastern Oregon and Nevada. The company is focused on building stockholder value by continuing to de-risk its portfolio of mid- to advanced-stage deposits. Paramount Gold is currently advancing its high-grade Grassy Mountain gold project in Malheur County, Oregon towards production.
On September 15, 2020, the Company announced the results of a feasibility study (FS) completed on Grassy Mountain which followed up on a pre-feasibility study (PFS) that was completed in 2018. At base case commodity prices of $1470 gold and $17 silver, the FS yielded robust economics including an after-tax NPV (5 percent) of approximately $105 million, an after-tax initial rate of return (IRR) of 26 percent and annual production of approximately 47,000 ounces of gold grading 6.46 grams per tonne (g/T) and 55,000 ounces of silver grading 10 g/T for an initial mine life of approximately 8 years. The study envisions a small underground mining operation capable of producing up to 1,400 tonnes per day to feed a 750 ton per day mill and processing plant. The processing plant will utilize a carbon in leach circuit delivering average recoveries of up to 93 percent for gold and 78 percent for silver over the course of the mine's life.
Concurrent to completing the FS, the Company has been focused on advancing Grassy Mountain through county, state and federal permitting. In mid-2019, the company received approval from the County Planning Commission for its proposed underground operation and expects to have state and federal permits towards the end of 2021 or early in 2022. The Grassy Mountain project is expected to commence production towards early to mid-2023.
Paramount expects that there is a high probability to expand the life of the Grassy Mountain project by continuing its exploration efforts both on the land immediately surrounding the Grassy deposit as well as at the recently acquired Frost project, located 12 miles west of Grassy, and within viable trucking distance. In Q4 2020 the Company is planning to conduct an exploration program at Frost to confirm the historic drilling by previous operators as well as the results of geophysics conducted by the Company pursuant to the addition of this highly prospective asset to its portfolio.
In addition to Grassy Mountain, the Paramount portfolio also includes the past-producing Sleeper gold project in Nevada. The previous mine produced approximately 1.7 million ounces of gold and 2.3 million ounces of silver between 1986 and 1996 with an average head grade of over 7 g/t gold over life of mine. A 2017 preliminary economic assessment (PEA) on Sleeper outlined a large-scale, open-pit operation with a conventional 30,000 tonne per day heap leach of the oxide and mixed portion of the resource. The report, which was completed using a gold price of US$1,250 and silver price of US$16, also contains an after-tax NPV (5 percent) of US $125 million, an after-tax IRR of 20 percent and a payback period of 3.5 years.
Paramount Gold Nevada's Company Highlights:
US-focused with 100 percent ownership of two advanced-stage assets.

Developing a high-grade underground mine in eastern Oregon

Well defined, time-based state permitting process

The Sleeper asset in Nevada provides optionality with a total gold inventory of over 4 million ounces

Management team and board with a proven track record in creating shareholder value

Experts in capital markets
Demonstrated operational excellence
History of developing advanced-stage precious metals projects
Aligned with all shareholders and stakeholders

Tight capital structure with a modest 33 million shares outstanding; significantly less than peer group
Strategic long-term, gold-focused shareholders collectively owning approximately 25 percent of the outstanding shares
Management and directors hold approximately 4 percent of the outstanding fully diluted shares
Significant exploration potential at both Grassy Mountain and Sleeper