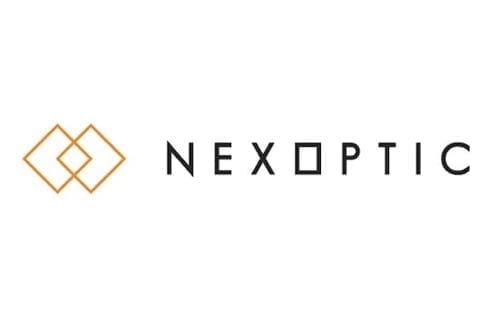 You'll Never See Your World the Same Way Again
Overview
NexOptic Technology Corp. (TSXV:NXO, OTCQB:NXOPF, FWB:E3O1) is an innovative imaging startup working to rapidly change the face of the growing multi-billion-dollar optics industry with its two divisions: AI Machine Learning Imaging Software and Optical Products. NexOptic's senior management team is composed of experienced technology veterans such as Rich Geruson, appointed Chairman Q2 2019. Geruson has held senior positions at Lexmark International, Phoenix Technologies, Voice Signal, Nokia, Toshiba, and IBM including as well as membership in the Research Faculty at Harvard Business School. NexOptic's Board of Directors included a former Chief Technologist of NASA, who recently left to accept an appointment to the Executive Leadership of NASA's Jet Propulsion Laboratory in California.
NexOptic is working to commercialize its ground-breaking AI Imaging Software ALIIS™, "All Light Intelligent Imaging Solutions". The ALIIS algorithm pushes cameras past their limits in any lighting condition, providing substantial benefits for viewing, streaming or storing images and video. NexOptic's ALIIS software was upgraded in 2020 to include adjustable turbo-speed anti-glare technology. The technology has the ability to transform images and videos in real-time, offering particular applications in smartphones, DSLR cameras, smart security systems, object detection systems, automated manufacturing and autonomous vehicles.
NexOptic plans to license its ALIIS software to OEMs while aligning itself with major industry platforms and growing its AI portfolio. As part of the company's licensing strategy, NexOptic has been selected by Qualcomm (NYSE:QCOM) to join the Qualcomm® Platform Solutions Ecosystem. Qualcomm has signed nearly 200 partners to the Qualcomm Advantage network, which aims to "collaborate, innovate, and accelerate business development." Qualcomm's imaging customers include major mobile technology companies including Samsung (KRX:005930), Sony (NYSE:SNE) and LG (KRX:066570).
Under the partnership, NexOptic has begun initiatives to optimize the ALIIS technology for select Qualcomm® Snapdragon™ mobile platforms with support from Qualcomm's AI and camera solution experts.
NexOptic believes that its partnership with Qualcomm has the potential to allow the company to optimize its ALIIS technology, significantly reducing the integration costs for device makers down the line. This has the potential to enable easy implementation of NexOptic's state-of-the-art solutions on Snapdragon-based commercial devices. Moving forward, NexOptic intends to provide additional OEMs with its machine learning imaging solutions that have been optimized for use on select Snapdragon mobile platforms and devices.
ALIIS™ highlights:
ALIIS utilizes any image sensor for superior "all light performance",
Adjustable turbo-speed anti-glare software enables ALIIS to transform images and video in real-time,
Being optimized for select Qualcomm® Snapdragon™ mobile platforms with support from Qualcomm Technologies,
Learns and embeds the optimal light profile of a camera,
Executes on edge processing at a fraction of a second,
Enables faster shutter speeds,
Enhances long-range image stabilization, dramatically reduces image noise and motion-blur,
Substantially reduces file sizes and bandwidth for storage or streaming applications,
Improves downstream applications like computational imaging, facial recognition, object detection, and visual mapping.
October, 2018 "Steel Ball Pendulum Demo"
March, 2020 "Campfire Demo"
June 2020 Tents at Night demo by ALIIS
Vacation compare by ALIIS
Watch detail compare 2020 by ALIIS
THE DOUBLETAKE™
NexOptic's multi-award winning sport optic device DoubleTake was initially introduced as only a concept product at CES January, 2019 but subsequently won Digital Trends "Top Tech of CES 2019"
DoubleTake was described by Digital Trends as "the sci-fi inspired binoculars you didn't know you wanted." The DoubleTake replaces the usual eyecups with a 5-inch HD LCD display, offering a comfortable viewing experience that can even be shared by multiple people at the same time. DoubleTake is a reimagined "binocular," a disruptive consumer product that encapsulates the key imaging characteristics of a Smartphone, Binoculars, and DSLR camera into one compact product.
Gear Junkie awarded DoubleTake "Best in Show Winter Gear 2019" at the Outdoor Retailer Snow Show in Denver Colorado, North America's largest outdoor trade show. This award was presented at the Outdoor Retailer Snow Show, North America's largest outdoor trade show in Denver, Colorado. The third award for the DoubleTake™ in 2019 was a Gold Medal in April 2019 at the Edison Awards in New York City for Advanced Image Capture in the Consumer Goods Category.
Drag the orange diamond in the image below to see the DoubleTake in action
Showing off DoubleTake's power at the CES 2020 unveiling. This Las Vegas tower was over 4400 feet away.
Left: leading smartphone; Right: DoubleTake telephoto lens.
This past CES 2020, Nexoptic presented working models at Media Day and other CES Meetings which led to an exclusive invitation to be one of 12 CES 2020 presenters at the "Paley Centre for Media" Showcase in New York City. It featured a panel of leading technology experts who discussed the newest trends and most exciting products coming out of CES 2020.
The device can shoot video in 4K, 1080p and 720p. All videos to date have been shot in 1080p and processed in 720p to allow for faster editing, uploading and social media sharing.
NexOptic Company Highlights
A multiple award-winning and multi-faceted AI Machine Learning Imaging Software and Optical Products Company targeting the growing multi-billion-dollar optics industry.
ALIIS is machine learning for imaging and was awarded an Edison Award Silver Medal for Sensory Enhancements in April 2020 for its low-light technology
ALIIS software has been upgraded to include adjustable turbo-speed anti-glares technology, transforming images and videos in real-time
Selected to join the Qualcomm® Platform Solutions Ecosystem, working to optimize ALIIS for select Qualcomm® Snapdragon™ mobile platforms
Nexoptic is ready to impact AI, mobile, IoT, sports optics, smart security, smart homes, CCTV surveillance cameras, aerial imagery, autonomous vehicles, DSLRs.
Approximately 30 percent insider ownership of the Company.
NexOptic's Sr. Mngt. and BoD is composed of industry-leading talent. Their bios are provided below.
NexOptic's Management Team
Rich Geruson — Chairman
Rich Geruson's experience spans CEO roles at Lexmark International, Phoenix Technologies and VoiceSignal Technologies as well as Senior Vice President positions at Nokia, IBM, Toshiba and McKinsey & Co. As CEO of Lexmark, a multibillion-dollar imaging technology and solutions company with 10,000 employees, he grew printer sales faster than at any time in the last 10 years while simultaneously executing extensive process reengineering, transforming the business from negative EBITDA and high debt to positive multi-hundred-million-dollar EBITDA and a healthy debt profile. As CEO of Phoenix Technologies, he achieved consistently high profit year-over-year for six years straight in the company's business of firmware and software for PCs, tablets and embedded internet of things (IoT) devices.
As CEO of VoiceSignal Technologies, Geruson pioneered voice recognition software for mobile phones, resulting in an increase in shareholder value of over 10-fold and culminating in the sale of the company for 12 times its revenue. At Nokia, he propelled the business from fifth-place market share to first-place in the US, and first-place in the world for the first time in its history, catapulting the stock price to more than a sevenfold increase in under three years. He served on numerous public and private boards across three continents and holds graduate degrees from Oxford University, including a D.Phil. in economics. While a member of the research faculty at Harvard Business School, he wrote A Theory of Market Strategy, a book used in many business schools' curriculums.
Paul McKenzie — CEO and Director
Paul McKenzie in addition to NexOptic, has been instrumental in taking public seven-year-old SaaS company Prostar Geocorp of Grand Junction, Colorado, USA while sitting on its Board of Directors. Prostar, enables real-time access to critical and precise location information. Its clients include some of the world's largest utility and engineering firms and its cloud-based service is beginning to be mandated for use in the US on a state-by-state basis. Several of McKenzie's previous companies made significant resource discoveries worldwide under his leadership and he has overseen and negotiated joint-venture and alliance partnerships with companies whose market-capitalizations have exceeded $20 billion. To date, he has been integral in raising close to US$100 million for his associated companies. He has acted in the capacity of Co-Founder, CEO, CFO, President and/or Director to several successful, publicly-traded companies.
Arch Meredith — Director
Arch Meredith is Managing Partner of Kite Hill Capital, a private venture capital firm, which has been a pre-IPO and early investor in various companies in the technology sector, including, among others, Tesla Inc. and Uber Technologies Inc. He is Co-Founder, former President and Chief Financial Officer of the Chroma Group, Inc. which developed patented technologies for pattern recognition and visualization. He also managed Chroma's equity interests in its subsidiaries, including Quantitative Imaging (enabling virtual colonoscopies) and Vicus Therapeutics, which is currently completing phase III clinical trials on a neuro-immune modulator for the treatment of cancer. He also oversaw investments in Chroma's subsidiary, Chroma Oil & Gas, and oversaw its acquisition by ACON. He remains a director of Vicus. He is also Founder and CEO of TeleTix, until Transamerica acquired it. He received his B.A. degree from Stanford University and his M.B.A. from the Stanford Graduate School of Business.
Stephen Petranek — Director
Stephen Petranek is a widely-recognized technology futurist and award-winning author, and is the former editor-in-chief of several respected scientific and financial publications. He is also the Co-Executive Producer of the National Geographic mini-series MARS, which is based on, and inspired by, his book, How We'll Live on Mars, published by Simon and Shuster and the TED Conferences. Petranek's critically acclaimed book was partly a result of extensive conversations and interviews with Elon Musk, CEO of Space-X, and senior management and leading scientists at NASA.
Petranek is the former editor-in-chief of the world's largest scientific magazine, Discover, and was the senior editor for sciences at Life Magazine. Earlier in his career, he was the editor of The Washington Post's magazine and editor-in-chief of The Miami Herald's Sunday magazine. He is also a recipient of the prestigious John Hancock Award for Business and Financial Writing, considered by many to be the Pulitzer of financial writing.
---
Disclaimer: This profile is sponsored by NexOptic Technology Corp. (TSXV:NXO, OTCQB:NXOPF, FWB:E3O1). This profile provides information which was sourced by the Investing News Network (INN) and approved by NexOptic Technology Corp., in order to help investors learn more about the company. NexOptic Technology Corp. is a client of INN. The company's campaign fees pay for INN to create and update this profile.
INN does not provide investment advice and the information on this profile should not be considered a recommendation to buy or sell any security. INN does not endorse or recommend the business, products, services or securities of any company profiled.
The information contained here is for information purposes only and is not to be construed as an offer or solicitation for the sale or purchase of securities. Readers should conduct their own research for all information publicly available concerning the company. Prior to making any investment decision, it is recommended that readers consult directly with NexOptic Technology Corp. and seek advice from a qualified investment advisor.