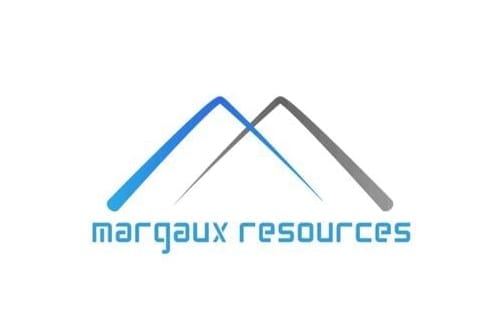 Margaux Resources
The Next Orogenic Gold Opportunity In BC
Overview
Margaux Resources (TSXV:MRL) is a gold exploration company focused on a pair of projects in British Columbia, the Cassiar gold project and the Sheep Creek gold district. Both Cassiar and Sheep Creek are orogenic gold projects similar to those found in the Barkerville district of British Columbia. With 22 mines in operation across British Columbia, mining has become essential to the province's economy, contributing C$9 billion to the provincial economy.
The Cassiar gold project is a road-accessible property in northern British Columbia featuring 60,000 hectares of mineral claims, all of which are in good standing. Historical work has been conducted on both the Taurus bulk-tonnage target and the Table Mountain area. Imperial Metal's (TSX:III) Red Chris mine, which produced 71.9 million pounds of copper, 36,471 ounces of gold and 133,879 ounces silver in 2019, is located 170 kilometers to the south while Coeur Mining's Silvertip mine is only 80 kilometers to the northwest.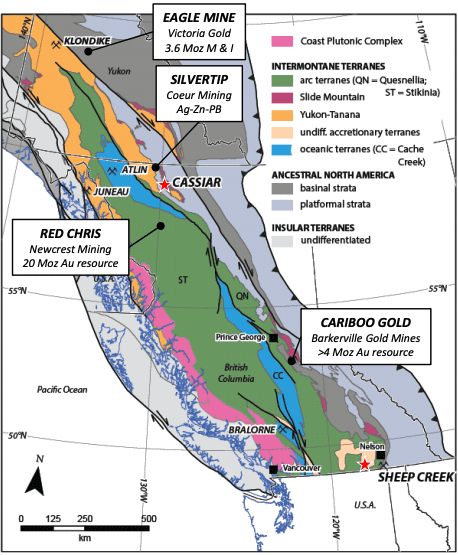 The Sheep Creek gold district is located in southeastern British Columbia in an orogenic gold district home to historical production of almost 800,000 ounces at an average grade of 14.4 g/t gold. Margaux Resources has consolidated a number of claims in the area, allowing for systematic and modern exploration of the 10-kilometer belt.
Margaux Resources' Company Highlights
Owns two highly-prospective orogenic gold properties located in British Columbia, the Cassiar Gold project and the Sheek Creek District
Cassiar gold project is a 60,000-hectare orogenic gold property with Barkerville-style mineralization
Taurus target hosts a historical inferred resource of 32.4 Mt at 1.0 g/t gold with a cut-off grade of 0.5 g/t gold.
Past-production at Cassiar returned over 100,000 ounces of placer gold between 1874 and 1895
Sheep Creek gold district is home to historical production of 785,000 ounces of gold at an average of 14.4 g/t gold