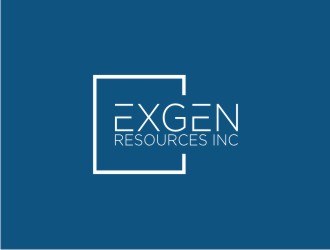 From Discovery to Potential Cash Flow
This profile is part of a paid investor education campaign.*
Overview
ExGen Resources Inc. (TSXV:EXG,OTCMKT:BXXRF) is pursuing a project accelerator business model, bringing partners to fund exploration and development activities on its projects. The company currently has six projects, all located in mining-friendly jurisdictions in North America. The project accelerator business model provides shareholders with exposure to the entire mining cycle, from new discoveries to advanced exploration and cash flow visibility. The use of partners to fund property expenditures also reduces the technical and financial risks typically associated with mineral exploration and development.
Two of ExGen's projects, the Empire Mine and Gordon Lake properties, have been optioned out to Phoenix Global Mining Ltd. (LON:PGM,OTCQX:PGMLF), an AIM-listed mining company focused on base and precious metal development in North America. The other four projects are partner-ready and ExGen is currently in various stages of discussions to potentially option them out.
ExGen Resources' flagship property, the Empire Mine, is located in Custer County, five kilometers from MacKay, Idaho. ExGen owns a 20 percent carried interest in the project until the start of construction, a 2.5 percent net smelter royalty (NSR) and 4.18 percent of Phoenix common stock. This makes ExGen the second largest shareholder in Phoenix. As the current operator, Phoenix is scheduled to release an updated resource estimate in early 2019 as well as a feasibility study in late 2019. The Empire Mine has shown significant blue sky potential as a result of the ongoing stepout and regional exploration program, which has expanded the strike length to 3.5 kilometers. Recent stepout drilling has also show significant copper grades of more than 10 percent over 1.5 meters, providing evidence of a high grade sulphide system under the existing oxide resource.
The existing NI 43-101 resource estimate for the surface oxide zone at the Empire Mine includes the following:
Notes:
(1) Mineral resources that are not mineral reserves do not have demonstrated economic viability. Inferred mineral resources are that part of the mineral resource for which quantity and grade or quality are estimated on the basis of limited geologic evidence and sampling, which is sufficient to imply but not verify grade or quality continuity. Inferred mineral resources may not be converted to mineral reserves. It is reasonably expected, though not guaranteed, that the majority of inferred mineral resources could be upgraded to indicated mineral resources with continued exploration.
(2) The mineral resources captured within optimized pit shell meet the test of reasonable prospect for economic extraction and can be declared a mineral resource. Open-pit resources are reported at a total copper cut-off 0.184 per cent based on a $3.25/pound Cu price. No value was given to the gold, silver and zinc in determining the reasonable prospect for economic extraction of the resource.
The Gordon Lake gold property in the Northwest Territories, Canada is the second property that ExGen Resources has optioned to Phoenix. Like with the Empire Mine, ExGen also retains a 20 percent carried interest until the start of construction and a 2.5 percent NSR. The property has seen limited historical exploration work. However, a regional scale geophysical anomaly has been identified on the property, which includes a strike length of one kilometer.
Company Highlights
Diversification:

Six projects in mining-friendly jurisdictions in North America.
Commodity groups include base, precious and strategic metals.
Projects across all exploration stages, from discovery to feasibility development.

Discovery to potential cashflow:

Empire Mine partner-funded feasibility study targeted for Q4 2019. Ongoing drilling.
100 percent-owned DOK project in BC's Golden Triangle hosts porphyry discovery.
Gordon Lake hosts high-grade gold and partner-funded drilling to start in Q1 2019.

Minimal dilution:

Partner-funded exploration and development.
Low overhead.
Low property maintenance costs.
All projects partner-ready, with no further spending required.

Management owns 10 percent of the company's shares.
Empire Mine Property
In April 2015, ExGen Resources earned a 100 percent interest in the 1,837-acre Empire Mine property located five kilometers away from Mackay, Idaho. Also during 2015, ExGen optioned the property to Phoenix Global Mining Ltd, an AIM-listed mining company focused on base and precious metal development in North America. Since then, Phoenix has spent in excess of $10 million on the Empire Mine property and will fund 100% of all expenditures until the start of construction. Until that time, ExGen holds a 20 percent carried interest and a 2.5% NSR.
Historic exploration
Between 1901 and 1942, the historic Empire mine reportedly produced 694,000 tonnes grading 3.64% copper, 1.65 g/t gold and 53.9 g/t silver. Previous work on the property, identified a strike length of 1,200 meters between six to 70 meters thick and to a depth of over 300 meters containing oxide and sulphide copper mineralization. Between 1964 and 1975, various exploration companies completed a total of 151 drill holes at the AP pit.
From 1995 to 1997, Cambior Exploration USA Inc. completed 7,350 meters of drilling at the AP pit area. A historical estimate was internally created by Cambior's geologist in 1996-1997. The resource was focused on the AP pit area and used a 0.15% copper cut-off. The resource outlined an indicated resource of 18.23 million tons copper oxide grading 0.49% copper, 0.19% zinc, 13.5 g/t silver and 0.51g/t gold with an additional 9.65 million tons of material grading 0.29% copper and 0.31% zinc with no precious metals.
Additionally, Cambior determined that the deposit was amenable to mining by open pit methods with a relatively low strip ratio. However, Cambior relinquished the property in 1999 due to low commodity prices and other financial commitments.
Between 2006 and 2011, Musgrove Minerals Corp. completed an additional 8,383 meters of in-fill drilling at the Empire property, within the 47 hole drill block that Cambior had previously outlined.
Recent exploration
As part of the exploration and development work on the property, Phoenix has conducted an extensive stepout drill program. To date, the drilling has uncovered previously unknown mineralization to the east, west, and north of the Empire current resource boundary. Results from these regions included 4.6 meters of 1.53% copper, 3.0 meters of 2.85% copper and 12.2 meters of 0.95% copper. Work to upgrade the inferred resource also showed promising results including 5.9 meters of 1.11% copper, 7.0 meters of 1.21% copper and 17.8 meters of 1.19% copper, including 3.0 meters of 3.02% copper.
Additional drilling results announced in November 2018: 18.3 meters of 1.28% copper including 1.5 meters of 5.54% copper and 19.7 meters of 1.10% copper including 2.7 meters of 2.5% copper.
Channel sampling during the 2018 exploration program also presented significant potential for the project, showing high copper grades in outcroppings and road cuts. Results from channel samples, which are to be used in the development of the updated resource estimate, included 7.6 meters of 5.08% copper equivalent on surface, 24.4 meters of 0.86% copper equivalent on surface including 11.0 meters of 1.21% , and 21.3 meters of 0.73% copper equivalent on surface. There was also additional channel sampling conducted at the Red Star zone, with results including 18.3 meters of 0.65% copper, 0.12% zinc, 0.36 g/t gold and 16.4 g/t silver, or 1.09 percent copper equivalent.
Phoenix also collected 20 chip samples at the Horseshoe claim block, which was staked in 2017 and 2018. Assay results included 9.19% copper, 0.43% zinc, 0.5 g/t gold and 89.8 g/t silver as well as 3.83% copper, 1.55% zinc, 2.02 g/t gold and 141 g/t silver.
Overall results from the exploration initiative demonstrated mineralization across 3.5 kilometers of strike length, with the current resource encompassed within 1.0 kilometer of that.
Moving forward
Exploration is ongoing at the Empire mine project. Future initiatives include a drilling program at the Horseshoe claim block, pending approval from the US Forest Service. Through ongoing drilling and exploration programs, Phoenix Global and ExGen Resources are working towards completing an updated resource and a BFS for the property. The BFS is estimated to be completed by the end of 2019.
Gordon Lake Property
ExGen Resources owns 100 percent (free of any royalties) of the 1,505-acre Gordon Lake gold property located approximately 110 kilometers northeast of Yellowknife, NWT. In March 2018, ExGen optioned the Gordon Lake property to Phoenix, who can earn a 80 percent interest in the property. Upon Phoenix completing the earn in, ExGen would retain a 20 percent carried interest until starting construction and a 2.5% NSR.
Historic exploration
Between 1987 and 1988, Aurum Geological Consultants Inc. completed a work program consisting of diamond drilling, line cutting, magnetic and VLF-EM surveys, mapping, prospecting and limited channel sampling for Pacific Trans-Ocean Resources Ltd. In 1988, a total of 5,261 meters of core drilling, with a reported core recovery rate between 95 to 100 percent, was completed on the Main, South and Union zones by Pacific Trans-Ocean.
In early 1988, Dighem Geophysical Inc. completed an airborne electromagnetic and magnetic survey over a large portion of the Gordon Lake area. In 1994, Keylock Resources Ltd. optioned the property and was able to complete a detailed channel sampling program over the Main, South and Union zones.
Exploration highlights
The highlights for the Gordon Lake property include the following:
Closely-spaced gold zones along a shear zone in a geological setting similar to that of the Giant, Con and Discovery mines.
17 known zones of high-grade shear-hosted mineralization.
Strike length of over 1,000 meters identified by geophysical surveys.
59 mineralized diamond core holes drilled into four of the 17 known zones.
Intersections from these drill cores include the following:
NB Hole 88-69 intersection includes 75.2 gms/tonne over 2 metres
Source: NI 43-101 Report Gordon-Venn Lake Property Technical Report – Aurora Geosciences Ltd. June 29, 2011.
Gordon Lake also hosts a drill-indicated non-NI 43-101-compliant historical inferred resource. Estimates have been established for the W1 Vein and the #9 Vein in 1988 (Balog, 1989). The W1 Vein is estimated to contain 12,500 tonnes grading 10.3 g/t (4,139 Oz Au) gold and the #9 Vein is estimated to contain 106,500 tonnes grading 11.3 g/t fold (38,690 Oz Au). A higher-grade section within the #9 Vein is estimated to contain 60,700 tonnes grading 17.8 g/t gold.
These calculations are taken from Balog (1989), but not confirmed. All resource estimates are calculated using longitudinal sections of the veins and a polygonal block method. Polygons have included all material to the midpoint between adjacent holes. Polygons occurring on the edge of the longitudinal and having no adjacent holes were extrapolated a maximum of 15 meters. Estimates have been established for the W1 Vein and the #9 Vein in 1988 (Balog, 1989) and were completed using a 4.0 g/t gold cutoff over a minimum width of 1.5 meters (true width) and a specific gravity of 2.7 tonnes per cubic meter. The qualified person has not done sufficient work to classify the historical estimate as a current mineral resource therefore ExGen is not treating these historical estimates as current mineral resources.
To date, seven auriferous quartz veins have been identified on the property and occur over a strike length of one kilometer within a regional scale geophysical anomaly. The gold mineralization occurs as coarse gold particles.
Moving forward
As part of the option agreement, Phoenix will be carrying out a preliminary assessment of Gordon Lake over the next year and has to spend a minimum of $250,000 on the property. Depending upon project priorities, Phoenix has also budgeted up to $1 million for follow up drilling at Gordon Lake for 2019. ExGen and Phoenix are also working towards completing an NI 43-101 resource estimate for Gordon Lake.
---
*Disclaimer: The profile provides information which was sourced and approved by ExGen Resources in order to help investors learn more about the company. ExGen Resources is a client of the Investing News Network (INN). The company's campaign fees pay for INN to create and update this profile page, to which links are placed on Investingnews.com and channel newsletters.
The company description, investment highlights and catalysts were sourced by INN and approved by the company. INN does not guarantee the accuracy or thoroughness of the information contained on this page.
INN does not provide investment advice and the information on Investingnews.com profile should not be considered a recommendation to buy or sell any security.
INN does not endorse or recommend the business, products, services or securities of any company profiled.
Readers should conduct their own research for all information publicly available concerning the company.