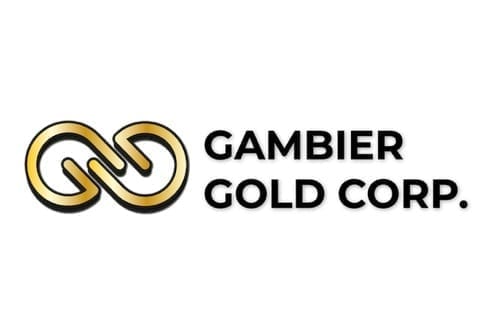 Gambier Gold
Focused on exploring and developing gold and cobalt assets in Canada.
Overview
Gambier Gold Corp. (TSXV:GGAU), formerly Canadian Energy Materials, is a global mineral exploration and development company focused on exploring and developing gold and cobalt assets in Canada.
Gambier Gold's management team benefits from over 30 years of industry experience from President and CEO Michael Schuss, who has been responsible for developing multiple grassroots projects in Africa, China and Canada.
Gambier Gold's Company Highlights
Operating in stable jurisdictions in Canada, including Ontario and British Columbia
Determined to find and develop DRC-style mineralization in Canada.
Intercepts of 0.9 meters grading 4.7 percent REE and 37.3 meters grading 1.4 percent REE have been recovered at Wicheeda.
President and CEO has over 30 years of experience in the industry.
DRC-Style Exploration Model
Missouri and the DRC both have cobalt districts and mineral deposits that host similar characteristics. Both areas host clastic sediment-hosted, in-platform carbonate sequences commonly found on the flanks of basins, which are formed in basinal metal-enriched brines that can form without igneous activity. Each clastic deposit has its own unique characteristics and is typically named for the area in which it was found.
The deposits found in the DRC and in Missouri are characterized by topographic highs of basement rocks which provide channels and traps that mineralized fluids accumulate and create large, specific deposits of distinct minerals, such as galena, sphalerite, chalcopyrite, bornite and cobalt. The deposits are also known to have some of the highest cobalt purity rates and Canadian Energy Metals has been evaluating properties throughout North America for cobalt deposits that are similar in structure to the deposits found in Missouri and the DRC.
Wicheeda REE Project
The Wicheeda REE project is located approximately 80 kilometers northeast of Prince George, British Columbia and 40 kilometers east of Bear Lake. From the lake, the project can be reached through a series of logging roads. The property is adjacent to Wicheeda lake and lies between the Parsnip river and Wichcika creek.
Historical Exploration
Wicheeda was first surveyed by the Geological Survey of Canada in 1961. The survey was able to identify a magnetic anomaly along the Copely range.
Between 1986 and 1987, Teck Resources (TSX:TECK.A) completed geological mapping, a stream silt survey, magnetic survey, geochemical soil sampling and some hand trenching on the project. A carbonatitic dyke on the eastern slope of the Copely ridge was traced for approximately 2.8 kilometers and had widths of up to 185 meters.
In 2010, a helicopter-borne areoTEM survey was flown over the Copely range. The survey identified several thorium radiometric anomalies along the ridge as well as a contiguous magnetic anomaly that extends for approximately 3.7 kilometers along the Copely range. The survey was also successful in generating several drill targets.
Later that year, Gambier Gold completed a helicopter-supported drill program at the Main target. A total of 1,938.9 meters were drilled. Highlights from the program include 0.9 meters 4.7 percent REE and 37.3 meters grading 1.4 percent REE. Further drilling in 2011 intersected mineralization across a number of holes.
Hemlo South Project
In June 2020 Gambier Gold added to its Canadian resource project portfolio by acquiring the Hemlo South project in northern Ontario. The Hemlo South project is located in the Archean Schreiber-Hemlo greenstone belt, which has produced over 21 million ounces of gold since the 1980s. The region remains home to gold production to this day at the Williams mine, where Barrick Gold Corporation (NYSE:GOLD, TSX:ABX) operates an underground and open-pit operation.
Gambier Gold's latest acquisition, the Hemlo South project, directly adjoins the Hemlo property. The Hemlo South project encompasses an area of approximately 1,236 hectares, which saw exploration in 2007 under the previous operators, including a high-resolution AeroTEM survey that positively defined a 4-kilometer trend of discrete magnetic structures. Under the terms of the acquisition, Gambier Gold has agreed to reimburse claim staking fees and has granted a 2 percent net smelter return on the project claims.
Gambier Gold's Management Team
Michael E. Schuss — President, CEO & Director
Michael Schuss has over 30 years' experience in mining exploration and venture capital. During that period, he has worked in the trading operations of a national brokerage firm, several underground mining and surface drilling contractors, as well as being director, officer and consultant to several VSE, ASE and TSXV companies.
Schuss first traveled to China in 1989 and to Africa in 1993, and consulted for some of the first Canadian juniors to operate in those regions. African projects whose potential was identified by Schuss resulted in a million-ounce gold deposit being developed from grassroots exploration and three separate joint ventures with a world-class gold producer and two mid-tier gold producers. In recent years, he has specialized in acquiring mining properties in Africa, China and Canada for junior-mining companies.
Geoff Balderson — CFO & Director
Geoff Balderson is the President of Harmony Corporate Services Ltd., a private business consulting company located in Vancouver, British Columbia. He has been an officer and director of several TSXV listed companies over the past 15 years. Prior to that, he was an investment advisor at Union Securities and Georgia Pacific Securities Corp.
Michael Burns — Vice President of Exploration
Mr. Burns earned his M.Sc. in Economic Geology from Laurentian University. He has been actively involved in the mining and exploration industry since 2007 as a founding partner of the consulting firms Mackevoy Geosciences Ltd. and Pioneer Exploration Consultants Ltd. Mr. Burns has managed multiple grassroots exploration programs projects within Canada and internationally over the past 14 years. Prior to his current position, Michael was in charge of Geology and Exploration for Potentate Mining LLC's sapphire and gold mining operations near Philipsburg, Montana.
Mr. Burns is currently the president of Pioneer Exploration Consultants Ltd., and led the development of their commercial, un-manned aerial vehicle magnetometer geophysical survey system. He successfully led the growth at Pioneer which serves mining clients globally with high-quality, safe and efficient drone based geophysical surveys. In addition, Michael has previously served as CEO and President, as well as a Board member on multiple public companies and brings valued capital market and management experience to the Gambier team.
Rafael Vaudrin — Director
Rafael Vaudrin has a master's degree in geosciences from the University of Tübingen in Germany, where he specialized in exploration, mineralogy and structural geology. Vaudrin is fluent in German, French and English, and holds dual Canadian and German citizenship.
Mr. Darin Wagner – Technical Advisor
Mr. Wagner is a Professional Geologist (B.C., Ont.) with over 30 years of mineral exploration and corporate development experience. During that time, he has been directly involved in a number of M&A transactions in the mineral exploration sector and has raised several hundred million dollars for mineral exploration globally.
After a decade with major Canadian miners Cominco and Noranda, Mr. Wagner became Vice President, Exploration for New Millennium Metals Corp. which was merged with Platinum Group Metals Ltd. in 2002. Mr. Wagner served as Exploration Manager for Platinum Group Metals through the acquisition, discovery and initial delineation of the Maseve PGE mine in South Africa.
Mr. Wagner became President of Sydney Resource Corp. in 2005 and steered the successful merger with Band Ore Resources to form West Timmins Mining Inc. He then served as President, CEO and Qualified Person for West Timmins through the discovery of the high-grade Thunder Creek and 144 gold deposits – which form part of the Timmins West Mine Complex in Timmins, Ontario. He oversaw the acquisition of West Timmins by Lake Shore Gold in an all-share deal valued at $424 million which was completed in 2009.
Dr. Lee Groat – Technical. Advisor
Dr. Groat graduated from Queen's University with a B.Sc. (Honours, Geology) in 1982 and from the University of Manitoba with a Ph.D. in 1988. From 1988 to 1989 he was a NATO Postdoctoral Fellow at Cambridge University. Professor Groat has been a faculty member at the University of British Columbia since 1989. His main research interests are the economic geology (including strategic elements) and the crystal chemistry of minerals. He has published more than 150 papers in peer-reviewed scientific journals.
From 2001 to 2006 Dr. Groat was Editor of American Mineralogist. He is the former Co-Editor (2012) and present Editor (2013-present) of The Canadian Mineralogist. In 2003 Dr. Groat was elected a Fellow of the Mineralogical Society of America, and in 2009 the new mineral groatite, NaCaMn2+2(PO4)[PO3(OH)]2, was named in his honour. In 2019 he was awarded the Leonard G. Berry Medal for distinguished service to the Mineralogical Association of Canada.
---
Disclaimer: The profile provides information which was sourced and approved by Gambier Gold in order to help investors learn more about the company. Gambier Gold is a client of the Investing News Network (INN). The company's campaign fees pay for INN to create and update this profile page, to which links are placed on Investingnews.com and channel newsletters.
The company description, investment highlights and catalysts were sourced by INN and approved by the company. INN does not guarantee the accuracy or thoroughness of the information contained on this page.
INN does not provide investment advice and the information on Investingnews.com profile should not be considered a recommendation to buy or sell any security.
INN does not endorse or recommend the business, products, services or securities of any company profiled.
Readers should conduct their own research for all information publicly available concerning the company.