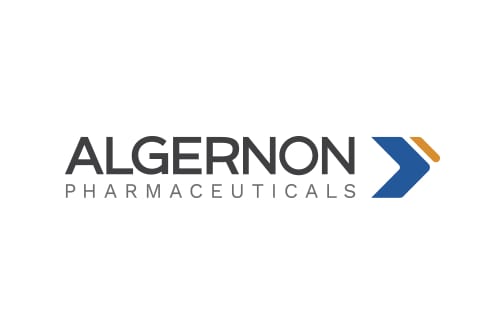 Algernon Pharmaceuticals
Repurposing Established Drugs to Create New Treatments
Overview
Algernon Pharmaceuticals Inc. (CSE:AGN,OTCQB:AGNPF,XFRA:AGW) is a clinical-stage pharmaceutical development company with phase 2 clinical studies being conducted in the disease areas of idiopathic pulmonary fibrosis (IPF), chronic cough and COVID-19. The company's business model is to advance known, safe and already approved drugs for new disease indications. The company only investigates drugs that have never been approved in the US or Europe.
Typical drug development is an extremely long and financially risky process. Developing a newly discovered drug typically takes five to six years before it can be deemed safe enough for human testing, and most experimental drugs are never approved for human trials. Algernon Pharmaceuticals' strategy to find new and groundbreaking uses for drugs that have already been proven safe provides an attractive alternative to the typical new drug development model, With this strategy, Algernon can advance a drug into a phase II study quickly and cost-effectively and with reduced risk of failure due to drug safety issues.
While drug repurposing has been attempted before, the key value proposition for Algernon is that it has eliminated the risk of generic competition by screening drugs that have never before been approved in the US or Europe. Once a drug is identified, the company investigates it in a globally accepted animal-testing model to identify if it shows promise to treat a new disease completely unrelated to its original purpose. Algernon then files new intellectual property rights and fast-tracks the drug into a phase II trial in the country where it was originally approved. The next step is to move the drug into a USFDA registration. This strategy has the potential to dramatically reduce the time needed to advance through the early phases of drug development.

Algernon has identified four compounds with significant potential for a successful repurposing program. In repeated animal studies, these four drugs have matched or outperformed leading global treatments for the diseases being studied. Algernon is ready to advance all four of its drugs into phase II clinical trials.
Algernon Pharmaceuticals' Company Highlights
In Q3 2020, it reached 75 percent of its enrollment target of 113 patients in a Phase 2b3 human study for Ifenprodil to treat COVID-19
Enrolled 25 percent of its target patients in its Ifenprodil Phase 2 human study to treat idiopathic pulmonary fibrosis and chronic cough
Has a drug development program based on drug repurposing, which has a much lower risk of fail in human trials as a result of safety issues
Reduced time and cost to move compounds into a phase II trial due to advancing safe, approved well established small molecules
Company is advancing compounds that have matched or outperformed leading global treatments in animal studies
Multi-billion dollar global markets for disease treatments
Experienced management team and globally recognized medical advisory board
Capital-efficient business model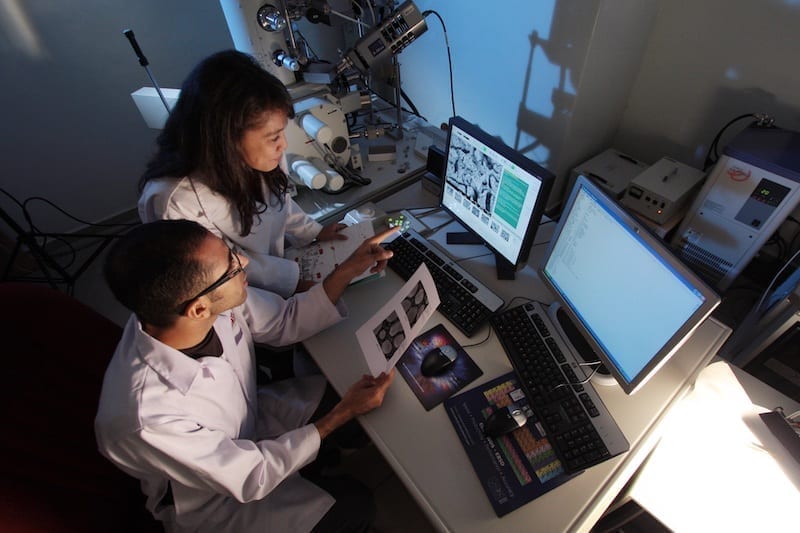 NP-120 (Ifenprodil) for Idiopathic Pulmonary Fibrosis, Chronic Cough and COVID-19
Idiopathic Pulmonary Fibrosis (IPF) is a chronic lung condition involving progressive tissue scarring that causes an irreversible decline in lung function. IPF has an estimated prevalence of 13 to 20 per 100,000 people worldwide. According to GlobalData, the market for IPF treatments is projected to be worth US$3.2 billion by 2025.
Ifenprodil (NP-120) was developed by French pharmaceutical company Sanofi (EPA:SAN) in the 1990s to treat peripheral circulatory disorders. The drug is no longer available in France, but its generic versions remain commercially available in Japan and South Korea and is used for the treatment of improvement of vertigo as a result of the pre-existing conditions of cerebral infarction and/or brain hemorrhage. Algernon has conducted two independent animal studies on Ifenprodil, finding that the drug is capable of reducing fibrosis by 56 percent with statistical significance.
In Q3 2020, the company officially enrolled 25 percent of its patients in a Phase 2 human study to treat idiopathic pulmonary fibrosis and chronic cough.
The goal of the study is to determine Ifenprodil's efficacy in preserving lung function in idiopathic pulmonary fibrosis patients and associated coughing. The trial is taking place in three locations in Australia and two sites in New Zealand.
A chronic (persistent) cough is one lasting longer than eight weeks in adults, or four weeks in children. Chronic cough can interrupt sleep, cause exhaustion and, in severe cases, can cause serious vomiting, light-headedness and rib fractures. According to IndustryARC™, the cough remedies market size was estimated to be US$1.40 billion in 2018, growing at a CAGR of 6.64 percent until 2024.
Ifenprodil showed dramatic superiority over Gefapixant, Merck's lead phase III trial drug, in a well-accepted, acute cough in-vivo animal study reducing cough frequency by 110 percent over Gefapixant.
The company is also evaluating Ifenprodil in a Phase 2b/3 human study to treat COVID-19, an infectious disease with the most common symptoms including fever, dry cough and tiredness. In extreme cases, serious symptoms range from high temperature, shortness of breath and confusion to loss of appetite and constant pain in the chest.
The virus first became known in Wuhan, China, in December 2019, and has since spread globally to infect more than 45 million people and result in over 1 million deaths.
In October 2020, Algernon Pharmaceuticals completed 75 percent of its enrollment target in its Phase 2b3 human trial of Ifenprodil to treat COVID-19. Approximately 113 patients have been enrolled in the multinational trial, which is taking place in the US, Australia, the Philippines and Romania.
It is estimated the study will be complete by the end of November 2020 with a data readout estimated before the end of Q4 2020.