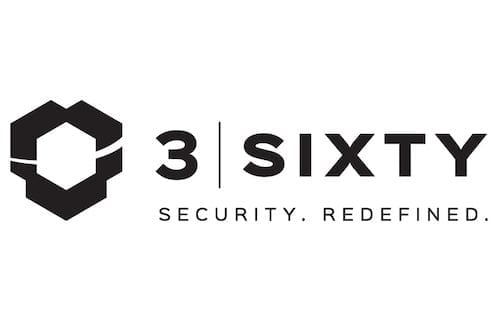 3 Sixty Secure Corp
Redefining Security Management
Overview
3 Sixty Secure Corp (CSE:SAFE, OTCQB:SAYFF, FSE:62P2) is a multinational security management and services company specializing in consulting, guarding and transportation across a range of industries in both the public and private sector. The company is the only seed-to-sale security management provider for Canada's cannabis industry, and also provides security services to the mining, oil and gas, non-core policing and secure infrastructure sectors. 3 Sixty's customized security solutions include detailed security audits, risk assessments, security management tools, security training and analysis. The company's personnel are among the most talented and highly trained in the security industry.
The now-legal recreational segment of the Canadian cannabis market is expected to add a 35-percent boost to the Canadian cannabis market in 2019, according to Deloitte, for a projected C$7 billion in total annual sales. 3 Sixty clients in this space include more than 60 licensed producers, most notably Canopy Growth Corp. (TSX:WEED), Aphria (TSX:APHA), Tilray (NASDAQ:TLRY) and government-run entities such as the Ontario Cannabis Store and the BC Liquor Distribution Branch.
3 Sixty's cannabis industry services provide clients with licensing advisory; security assessments and design at the production and retail levels; on and offsite round-the-clock monitoring of facilities; secure transport via vehicle and/or air; in addition to corporate security services including travel, hiring and training. The company has a strategic partnership with Avante Logixx Inc. (TSXV:XX), a Toronto based provider of technology enabled security solutions, allowing 3 Sixty to offer its clients advanced video surveillance technology with closed-circuit TV services–a vital component of integrated security systems.
3 Sixty provides critical infrastructure protection across all sectors in Canada, including pipelines, bridges, government buildings, facilities, transportation corridors and other vital assets across the world–whether it be mitigating terrorist activities, armed conflict and/or environmental threats. For the oil and gas and mining sectors, the company provides integrated security solutions to prevent against natural disasters, organized crime, terrorist attacks and other threats. 3 Sixty also offers non-core policing services to assist Canadian police forces in courtroom security, detention cell monitoring, prisoner transport, witness protection and crime scene surveillance assignments.
3 Sixty Secure Corp. Company Highlights
Management with decades of experience in law enforcement, the Canadian military and security.
Canada's only seed-sale security services company.
More than 600 employees and a fleet of over 150 vehicles
Manages about 35 million square feet. of patrolled area
Security team currently transporting up to C$250 million in product per month.
More than 75 retail licensed applicants, more than 60 producer sites and more than 600 consulting customers.
Clients include Canopy Growth, Aphria, Tilray, Ontario Cannabis Store and BC Liquor Distribution Branch, among others.
Organic client growth through cross-offering services to existing clients as well as signing new clients each month.
Strategic partnered with industry-leading integrated security solutions provider Avante Logixx.
Acquired all assets and business of INKAS Security Services, making 3 Sixty the leader in secure cannabis transportation in Canada
Recommended by the Government of Quebec.
Diversified into security services in multiple industries; full suite of services allows company to value add and reduce customer costs.