By Leia Michele Toovey-Exclusive to Silver Investing News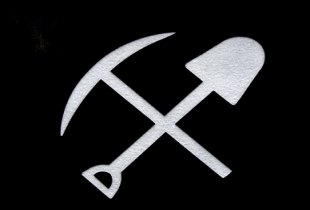 In the last 500 years, Mexico's silver industry has provided almost one-third of the world's silver. Historically, the country has been the world's largest silver producer, year after year; however, in 2009 Peru produced more silver than Mexico. The two countries remain very close when it comes to per annum production figures. Mexico's historic production records exceed 10 billion oz. of silver; current annual production is around 100 million oz. per year.
Mexico has a long history of profitable silver mining.  It is believed that the Aztecs were the pioneers of silver mining, extracting the precious metal from the Sierra Madre Mountains. After the Aztec Empire fell, Spanish conquistador Hernan Cortes staked a silver mining claim in Taxco or Tlachco, southwest of Mexico City. Spain's first silver mine in North America began in 1531, and Taxco quickly became Spain's principal source of precious metals. In the late 1540s, a huge silver deposit in Zacatecas led to the production of one-third of Mexico's silver and one-fifth of the world's silver supply by the early 1600s. When the Taxco mines were exhausted, another silver boom followed in the 18th century when Spanish miner Don Jose de la Borda investigated a rich silver vein.  Mining was disrupted during the Mexican War of Independence, which occurred between 1810 to1821. During the uprising, Spanish barons destroyed the silver mines to avoid losing them to the revolutionaries.
As an independent country, Mexico saw mining activities resume in the region, albeit at a slow rate. Since the 1960's exploration has heated up in the area, with new deposits found at a rapid rate due to advancements in geophysics and geochemistry. In the early 90's, Mexico overhauled its mining structure to attract foreign mining investment.
Historically, and presently, the majority of silver has been discovered at the Mexican Silver Belt, called La Faja de Plata. This belt, which extends for approximately 800 kilometres along the Sierra Madre Occidental Mountains, is easily the world's most productive silver district.  Silver is found in this region in a combination of epithermal vein and carbonate replacement deposits with production grades ranging from 5 to 30 oz/T silver. Co-products gold, copper, zinc and lead are also extracted for the region.  The majority of miners in the region extract the resources through underground tunnel.
There are now dozens of junior exploration companies working hard in the region to find the next big silver to foreign investment.  Now that foreign investment is allowed, the region has the funds to use cutting deposits.  There is still plenty of potential in this area, as mentioned above; it was not until the 90's that the region became amenable edge exploration technology to find new silver to unearth.
A Sample of Miners:
Xtierra Inc. (TSXV: XAG)
A Toronto-based company focused on the Mexican states of Zacatecas and San Luis Potosi. Xtierra's key properties are the Bilbao, Laguna, and the Pinos projects.
Endeavour Silver Corp. (AMEX: EXK) (TSE: EDR)
A small-cap silver mining company focused on the growth of its silver production, reserves and resources in Mexico.
Arian Silver Corporation (TSXV: AGQ)
A junior, focused on the famous silver belt of Mexico, specifically, within Zacatecas State. The Company is listed on London's AIM and Canada's TSX-V Exchanges, with the ticker symbol AGQ.
Avino Silver & Gold Mines (TSXV: ASM)
A Vancouver based mining and exploration firm with properties in Mexico and Canada.  Their primary goal is to reactivate the Avino silver-gold-copper-zinc-lead mine in Mexico, which Avino operated for 27 years beginning in 1974. Low metal prices and the closure of a key smelter forced the operation to close in 2001.
UC Resources (TSXV: UC)
A Canadian exploration, development and production company focused on production and exploration opportunities in Mexico, in addition to opportunities in Canada.
Silvermex Resources Ltd (TSX-V: SMR)
A silver exploration and development company developing silver resources at multiple projects in Mexico
After acquiring Oro Silver, Oro Gold took ownership of Oro Silver's exploration activities in the Zacatecas/Fresnillo districts, host one of the world's largest historic silver belt with past production estimated at more than 4.0 billion ounces silver
Garibaldi Resources (TSXV: GGI)
A Canadian junior mining company exploring for new gold silver and base metal deposits in the central and northern parts of Mexico's prolific Sierra Madre.