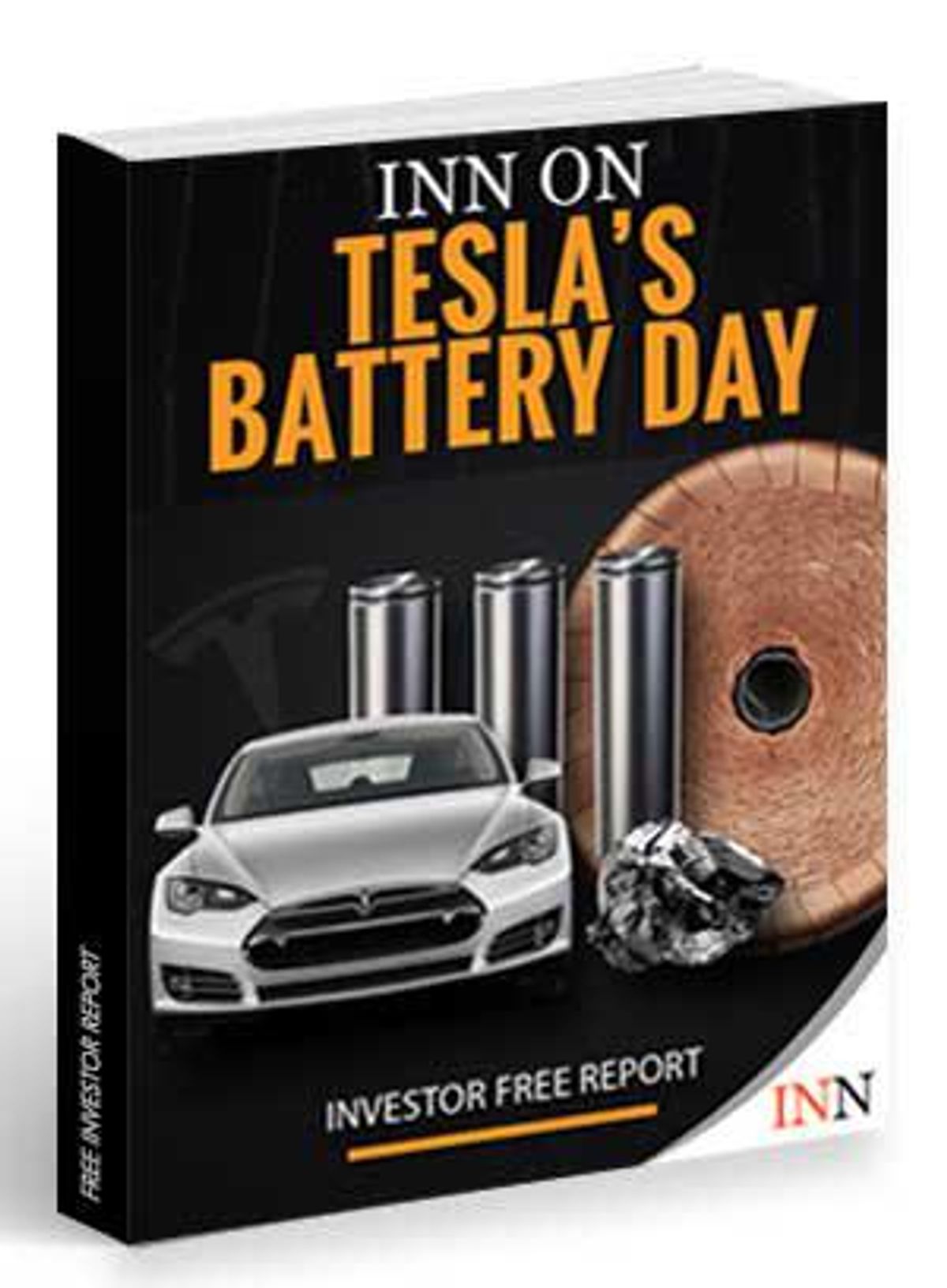 Now that Tesla's (NASDAQ:TSLA) long-awaited Battery Day is done, what does it mean? Investors need to know the impact on demand for battery raw materials such as lithium, cobalt and nickel. INN expert interviews and analysis has the information you need.
Access your report for FREE to learn more about the following topics:
Table of Contents
Why Investors Should Care About Tesla's Battery Day
Experts: Tesla's Battery Day to Reveal New Tech, Future Challenges
Simon Moores: What to Expect at Tesla's Battery Day and Beyond
Investing in Lithium After Tesla's Battery Day
Not So Fast — Tesla, Other EV Makers Can't Cut Cobalt Just Yet
Tesla Puts Nickel in Focus at Battery Day, but Details Still Needed
Australia's Key EV Potential Beyond Elon Musk and Tesla
Loaded With Value
This FREE Report is designed to help you make your investment decisions.
How much would you pay for all of that? We are here to offer it for free. Why? Because educating investors with unbiased information is simply good business. It's as simple as that.
Who We Are
The Investing News Network (INN) is a growing network of authoritative publications delivering independent, unbiased news and education for investors. We deliver knowledgeable, carefully curated coverage of a variety of markets including gold, cannabis, biotech and many others. This means you read nothing but the best from the entire world of investing advice, and never have to waste your valuable time doing hours, days or weeks of research yourself.
At the same time, not a single word of the content we choose for you is paid for by any company or investment advisor: We choose our content based solely on its informational and educational value to you, the investor.
So if you are looking for a way to diversify your portfolio amidst political and financial instability, this is the place to start. Right now.