Connecting Remote Areas with Wireless Technology
This profile is part of a paid investor education campaign.*
Overview
NuRAN Wireless Inc. (CSE:NUR, FWB:1RN, OTCMKTS:NRRWF) is a leading supplier of mobile and broadband wireless solutions. As part of its mandate, NuRAN Wireless' aims to connect the world to mobile network and  internet. To this effect, the company has deployed 8,000 indoor and outdoor network units on five continents to Tier-One Mobile Network Operators such as Orange, MTN, Airtel, Vodafone, Globe Telecom thru direct sales or thru various partners such as Africa Mobile Network (AMN). The company have strengthen its relationship with Satellite companies such as AMOS Spacecom, Intelsat, Eutelsat,  Avanti Communications Group plc (LSE:AVN) and Hughes Network).
There are over four billion people who do not have access to the internet and of those over one billion with no cellular connectivity. Approximately 70 percent of that population lives in rural areas. To date, most of the available technology has been too expensive for operators to set up in rural and remote areas, and developed regions have thus remained the hubs for internet and cellular connectivity. With the continued growth of the internet and mobile communications, the demand for more coverage in areas currently not covered is growing and low-cost solutions are emerging to meet this demand.
Between 2016 and 2017, Facebook (NASDAQ:FB) attempted to address the issue of low connectivity and lack of access to the internet. During this time, the social media giant launched their Internet.org project and their Free Basics initiative in India, both of which faced issues regarding net neutrality. Since then, Facebook has released the Telecom Infra Project (TIP), which is a consortium centered on rethinking how telecom network infrastructure is designed and deployed.
NuRAN Wireless supplies and supports the OpenCellular project, which is a Telecom Infra access project. The OpenCellular project is based on a disruptive open source and cost effective wireless access platform, which has been designed to specifically improve internet and mobile connectivity in remote areas. Currently, NuRAN is conducting field and lab trials on the technology they have developed with their partners in the OpenCellular project.
NuRAN Wireless' partnership with TIP has allowed them to develop the OC-2G and OC-LTE base stations. OC-2G is a carrier grade base station which brings voice and data connectivity profitably to small, remote communities. The OC-LTE, meanwhile, is a carrier grade outdoor eNodeB that brings 4G technology into remote areas in a cost-efficient manner. Alongside these two initiatives, NuRAN has also developed four additional products: the Nexus core network, the GSM LiteCell base station, the GSM Edge Superfemto solution and the LiteCell xG, which is currently under development.
NuRAN Wireless management and insiders are notably invested in the company and own approximately 55 percent of the company's outstanding shares.
Company Highlights
Mobile network enabler (MNE) business model offers recurring revenue and better return on investment.
Winner of the Frost & Sullivan Sub-Saharan African Tower Infrastructure Enabling Technology Leadership Award in 2018.
Collaboratively working with multiple companies within the Telecom Infra Project sponsored by Facebook.
Conducting field trials with a Tier One mobile network operator in Kenya.
NuRAN Wireless' technology was used in Nigeria to complete the first blockchain transaction in the country.
Holds a Canadian patent for 5G massive MIMO technology and awaiting approval of an US patent for the same technology.
Signed MOU with Avanti Communications Group plc to market and distribute a combined 2G radio access network (RAN) alongside a Ka-band satellite backhaul solution.
Received initial purchase order from AMN.
Management notably owns approximately 55 percent of company shares.
Facebook  
Facebook is concerned with the lack of access people in remote and rural communities have to the internet and is committed to bringing these areas into the digital age. As part of this mandate, Facebook has launched several initiatives to help bring internet and connectivity to remote areas of the world.
Between 2016 and 2017, Facebook deployed its Internet.org project in India. Internet.org is a Facebook-led initiative that strives to bring the internet to regions that don't have access to it. According to their research, 85 percent of the world's population lives in areas with existing cell coverage. However, the cost of mobile data often deters people from accessing the internet.
As a result, Facebook developed the Free Basics initiative, which provides individuals with access to selected apps and websites, free of charge. However, user access to the internet remains limited, as one has to buy more data to access information outside of the provided apps and approved websites. Due to this structure, Facebook faced concerns from the local population regarding net neutrality, a concept which suggests that internet service providers should enable access to all content and applications regardless of the source and without favoring or blocking particular products or websites.
Telecom Infra project
Despite the issues faced with the Free Basics program, Facebook is still committed to connecting billions of people around the world with access to the internet. In February 2016, Facebook launched the Telecom Infra Project. The project is an engineering-focused initiative that brings operators, infrastructure providers, system integrators and other technology companies together to collaborate on the development and deployment of new telecom network infrastructure.
The project focuses on three aspects of telecom infrastructure: access, backhaul and core and management. Each of these areas have specific teams, comprised of multiple contributing companies, that are in charge of identifying areas that need innovation and build the appropriate products.
NuRAN Wireless' Involvement in the Telecom Infra Project
In November 2016, NuRAN Wireless announced that they would be working in collaboration with Facebook and the Telecom Infra Project as an original equipment manufacturer and distributor of OpenCellular, which is an open source wireless platform. NuRAN will be bringing over 25 years of expertise to the OpenCellular project, which will help address the needs of the world's unconnected. NuRAN Wireless is one of the founding members of the Telecom Infra Project when it was launched at Mobile World Congress in March 2016. NuRAN is not only an original equipment manufacturer and distributor but also leading the Telecom Infra Project specifically in the area of mobile connectivity in the design and support of current and upcoming technologies.
As part of the Telecom Infra project, NuRAN Wireless is working within the access project group, specifically on the OpenCellular initiative which will build wireless and cellular access platforms and related technologies to develop solutions for the OpenCellular platform which the company also co-chairs and to support the contributors to the team. NuRAN has developed two products that bring both 2G and 4G technology to remote and rural areas around the globe. Both of these products work well with NuRAN's LiteRAN 1.5 base station. These products position NuRAN as being an excellent partner for operators to bring rural and remote cellular connectivity worldwide.
As the next step in NuRAN's involvement with the OpenCellular platform, the company will be conducting a series of field tests and trials with Tier One mobile network operators (MNOs) to validate and confirm their products functionality, performance and suitability for remote location operation. To this effect, NuRAN has signed a trial agreement with a Tier One MNO in Kenya to field test NuRAN's LiteRan 2G product. The trial is the next step NuRAN needs to complete before they rollout their technology in Kenya.
OC-2G
OC-2G is a carrier grade base station which brings voice and data connectivity to small, remote communities at low costs to providers. NuRAN Wireless supports and supplies the disruptive open-source and cost-effect wireless access platform. Launched at the end of 2017, the OC-2G platform is designed to improve internet and mobile connectivity in remote areas with populations less than 1,000 people.
The OC-2G platform has numerous applications, such as rural coverage, roadside coverage, low density villages, remote sites, developing countries and emerging markets and private networks.
OC-LTE
OC-LTE is a carrier grade outdoor eNodeB that brings 4G technology into remote areas in a cost-efficient manner.
In 2017, at the Mobile World Congress, it was announced that NuRAN Wireless, Cavium (NASDAQ:CAVM) and Keysight Technologies (NYSE:KEYS) had been retained to collaboratively develop a new OpenCellular platform for LTE. Cavium was in charge of designing the digital components based on their OCTEON Fusion CNF7130 baseband processor, NuRAN Wireless the front-end components to ensure a low-cost LTE base station and Keysight designed the testbed. Their efforts were successful in creating a low-cost 4G LTE base station.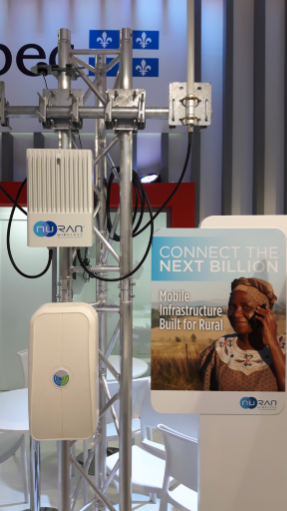 Products
As part of its mandate, NuRAN Wireless has been developing numerous products that enhance connectivity. Alongside the technology developed for the Telecom Infra project, the company also has three other product offerings that can interface with the OC-2G and OC-LTE technologies. The company is also working on a 3G product which is expected to be launched in the first quarter of 2019.
NuRAN Wireless products have the lowest power consumption (OPEX) and lowest cost of ownership (CAPEX) solutions for rural and remote connectivity in the world.
Additionally, NuRAN operates under a MNE business model where they offer their mobile and broadband wireless infrastructure solutions as a service to telecommunications service companies. These companies typically hold a mobile spectrum license, but lack the funds or technical expertise needed to establish or expand their networks.
"The MNE model will enable operators to rollout networks which would otherwise have been delayed or postponed indefinitely. The MNE model provides NuRAN and its stakeholders with highly favorable shift towards long-term and recurring revenues which will contribute to more stable and predictable income projections while bringing affordable mobile connectivity to the unconnected throughout the world," stated NuRAN VP Strategy and Corporate Development Maxime Dumas.
Nexus Core Network
Nexus is a complete 2G and 3G soft-core network that contains all of the elements of a standard core network and offers additional features such as emergency calls, automated announcements, call forwarding, voicemail and three-way calling, among many other features. The Nexus core network is designed for small and mid-sized operations and is compatible with regional and rural mobile networks, private networks and can cater to specific needs from the government as well as humanitarian and disaster relief organizations.
GSM LiteCell
The GSM LiteCell is a hand carried, tower mounted base station that contains an all-IP based interface, which can connect to any IP-based terrestrial or satellite backhaul. The system is a low-cost option that does not require machinery to install, has low power consumption and does not need a shelter to protect it.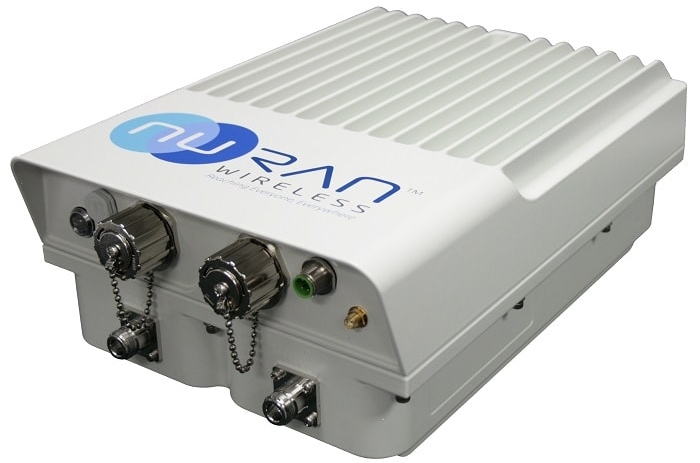 GSM-Edge Superfemto
The GSM-Edge Superfemto requires minimal infrastructure to deploy, as the system uses backhaul communications and leverages existing IP networks, and uses a highly integrated picocell solution that enables remote and sparsely populated areas to be connected to the world. The GMS-Edge Superfemto has several band options such as dual-band Euro, dual-band US and quad-band. However, the quad-band feature is not compatible with CE technology at this point in time.
LiteCell xG
LiteCell xG is a carrier-grade tower-mounted mobile radio access technology that utilizes 2G, 3G and 4G to maximize network access and is able to support multiple technologies simultaneously. It is also flexible and upgrade compatible for operators looking to deliver the most appropriate service to its subscribers.
"LiteCell xG will simplify the life of operators who are often faced with the dilemma of which technology should be deployed while considering current and future needs. Without compromising on cost or performance, they will be able to install a single piece of equipment, and at any time decide which services should be offered, based on user uptake," said Bedard.
Currently, the product is still under development. To help fund the development of the LiteCell xG, the Quebec government has invested $3 million in the project.
Agreements and Purchase Orders
AMN
In October 2018, NuRAN received an initial purchase order from AMN for the supply of OC-2G units in a minimum of five countries and up to 3,000 sites based on commercial and operational success.
"I would like to thank the Operations Team on helping the Company achieve this important milestone as it is just the start for us," said Bedard. "With this initial order and the building blocks of the relationship with AMN cemented, NuRAN has visibility on 300 million mobile subscribers in Sub-Saharan Africa which we will be striving to connect as many as possible. This is one enormous step in the direction of our corporate vision of connecting the next billion."
Management
Maxime Dumas — President & Director
Prior to his appointment, Maxime Dumas was Vice-President of Strategy & Corporate Development for the Company. As a founding member of NuRAN Wireless, Mr Dumas defined NuRAN's vision and played a key role in establishing the company as a leading supplier of mobile and broadband wireless solutions. Mr Dumas holds a Bachelor of Science (BSc) degree in computer engineering from Universite Laval, where he also pursued a Master of Science (MSc) degree in wireless communications. For the past 15 years, he has played multiple technical, commercial and strategic roles in the fields of digital signal processing, software-defined radio, and mobile communications. Mr Dumas earned recognition in the world of telecommunications, and has been invited multiple times to speak at international events.
Francis Letourneau — VP Sales & Marketing
Francis Letourneau joined Nutaq, now NuRAN Wireless, in 2003 and is currently responsible for the company's sales and marketing functions, including implementing the company's wireless product strategy and positioning the company as a market leader for SDRs in the wireless sector. He was also involved in the company's rebranding to Nutaq Innovation following the acquisition of Lyrtech, the predecessor company to Nutaq and building the company's current sales and marketing team. Prior to his role as Vice President of Sales and Marketing, Letourneau held various other roles at Nutaq including, Business Development Manager. He holds a BA from Laval University and is a registered CMA.
Thierry Cases — VP Operations and Research & Development
Thierry Cases joined Nutaq in 2001 and is currently Vice President of Operations. He oversees purchasing, logistics, customer service, technical support and production functions at the company. In addition, Cases serves as the main interface between the Operations and R&D and the Accounting and Finance departments. He has held several positions at Nutaq over the past 12 years including, Product Division Director, Special Project Manager, Software Product and Project Manager and Technical Support Manager. He holds a B.Sc. in Electrical Engineering from Laval University and is pursuing an MBA at Laval University.
*Disclaimer: The profile provides information which was sourced and approved by NuRAN Wireless Inc. in order to help investors learn more about the company. NuRAN Wireless Inc.  is a client of the Investing News Network (INN). The company's campaign fees pay for INN to create and update this profile page, to which links are placed on Investingnews.com and channel newsletters.
The company description, investment highlights and catalysts were sourced by INN and approved by the company. INN does not guarantee the accuracy or thoroughness of the information contained on this page.
INN does not provide investment advice and the information on Investingnews.com profile should not be considered a recommendation to buy or sell any security.
INN does not endorse or recommend the business, products, services or securities of any company profiled.
Readers should conduct their own research for all information publicly available concerning the company.