Cambodia's Premier Project Generator
This profile is part of a paid investor education campaign.*
Overview
Angkor Gold (TSXV:ANK, OTC:ANKOF) is Cambodia's premier mineral explorer and project generator with more than 30 prospects across five licenses covering a 983-square kilometer land package. Since 2009, Angkor has been actively exploring its extensive holdings in Cambodia. Mapping and drilling completed to date show evidence of gold, copper, silver, molybdenum and other minerals across all five licenses.
Angkor Gold is focused on building shareholder value by exploring and developing prospects and converting them into sustainable revenue streams. Angkor has entered into ten deals to date on its properties with a total value of over USD $19 million. These include several multi-year earn-in agreements with major international companies, such as the Japan Oil, Gas and Metals National Corporation (JOGMEC) and a sliding scale 2.0% to 7.5% net smelter return with Mesco Gold. Angkor is now focused on building further shareholder value by advancing its properties through these exploration and development agreements and further development of its Andong Meas license. "I am committed to opening every door I can to identify the most advantageous relationships on our flagship prospects while we continue to explore the overlooked mineral riches of Cambodia" said Mike Weeks, CEO of Angkor Gold.
Company Highlights
The only publicly-traded North American company owning mineral assets in Cambodia.
Supportive government in an underexplored and emerging mining jurisdiction.
Well positioned to take advantage of growing Southeast Asian markets.
Management team has a significant share position in company.
Advancing 30-plus prospects on licenses covering almost 1,000 square kilometers across 5 mineral licenses.
All licenses successfully renewed in 2017.
Building a royalty portfolio through sales and agreements with successful international partners.
Angkor's social development programs highlight their ongoing commitment to ethical and responsible industry practices in Cambodia.
Low-cost, efficient exploration.
Regional-scale potential with ongoing exploration on several targets.
Mining in Cambodia
A founding member of the Cambodian Association for Mining and Exploration Companies (CAMEC), Angkor Gold is presently the only publicly-traded North American company with mineral assets in Cambodia. Angkor's management has built strong relationships with all levels of government, from village leaders to the Ministry of Mines and Energy.
"We have an exceptional relationship with the Ministry of Mines and with the government of Cambodia in general," explained Weeks. "We are breaking new ground, literally and figuratively, and fortunately the Ministry of Mines is very aware of the fact that they have to get it right and in a timely manner. Our experience working with the government in Cambodia has been great."
Cambodia holds excellent geology and mineral potential, especially for gold, copper, silver and molybdenum. Up until 10 years ago, the nation remained largely underexplored, however, over the past decade, the Cambodian government has been keenly focused on building and improving its mineral industry. It brought in mining laws and regulations closely patterned on the Western-Australian model.
"The country has taken important steps forward, and made some significant achievements in the last 10 years to catch up with international standards," commented Weeks. "The banking system is strong, the licensing system is solid, a young willing workforce is present, and the geology is great." Cambodia is a parliamentary democracy. It is centrally located in Southeast Asia and is close to the markets of India, China, Korea and Japan. These prosperous neighbors have made huge investments in trade agreements with Cambodia.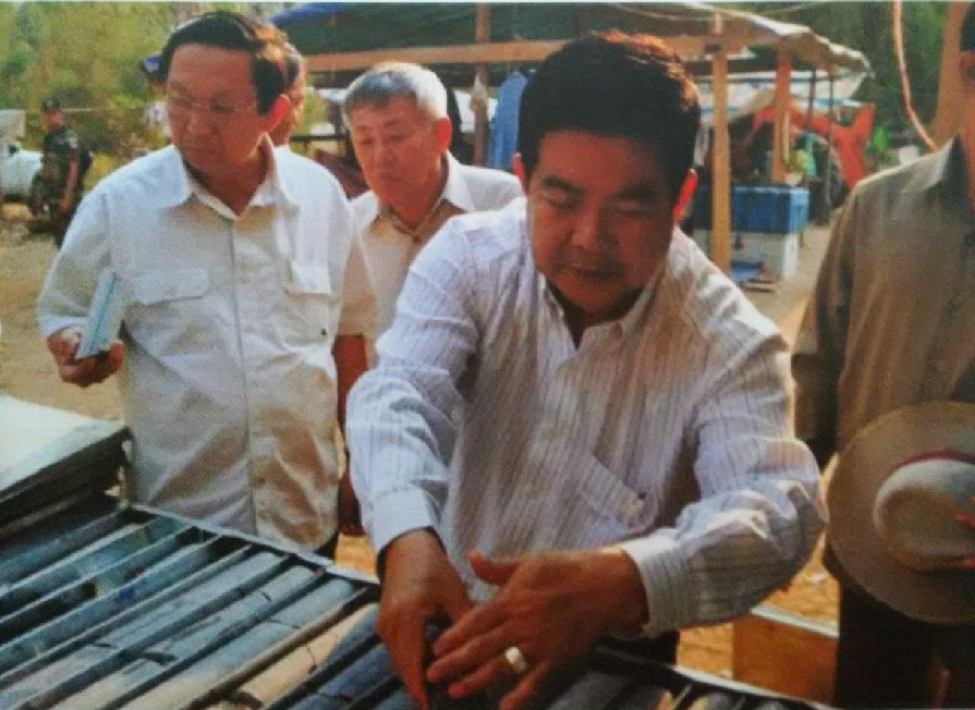 Building relationships through corporate social responsibility
Angkor Gold is proud of its Corporate Social Responsibility (CSR) initiatives. The company is committed to involving communities at the earliest stage of projects and to addressing the needs of those communities. Some of Angkor's CSR projects include a community health center, containers of medical equipment, education programs, clean water and sanitation projects, dental clinics, capacity-building to empower communities and minorities, and sustainable farming assistance.
"We're extremely proud of our CSR. It's our passion," stated Weeks. "More investors today have a social conscience and they want to invest in a company that's doing right by the local people. They also want to know that a company will be welcome and well-regarded in the jurisdiction where it operates."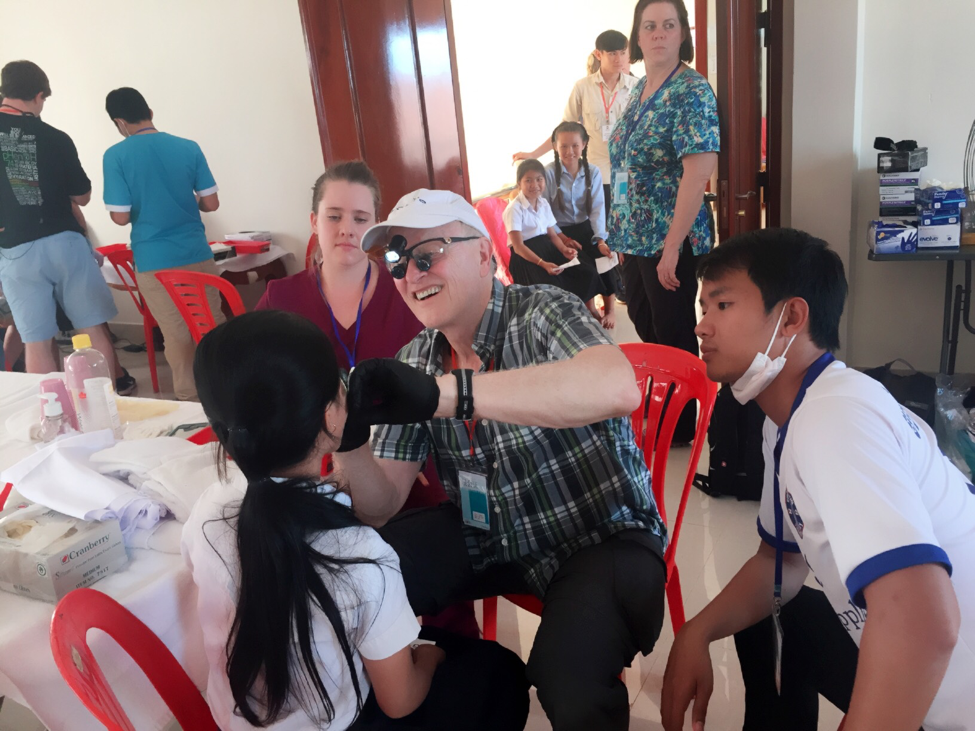 Key Success: Sales and Partners
Angkor's business strategy in Cambodia is based on project generation and building a royalty portfolio based on sales and agreements with successful international partners. In the past three years, Angkor has completed ten successful transactions valued at over USD $19 million, including:
$3.0 MM USD Earn-In Agreement with JOGMEC (Japan Oil, Gas and Metals National Corporation a USD $10+ billion corporation) on Angkor's Oyadao South license.
$2.2 MM USD Earn-In Agreement with Emerald Resources on Angkor's Koan Nheak license.
$1.9 MM USD Sale plus a 2.0-7.5% Net Smelter Return with Mesco Gold on Angkor's former Phum Sayrung property.
Key Properties with Potential to Build Shareholder Value
Angkor holds 5 exploration licenses in Cambodia, all renewed in 2017:
Andong Meas (187 km2)
Banlung (150 km2)
Koan Nheak (189 km2)
Oyadao (222 km2)
Oyadao South (235 km2)
Andong Meas License
Andong Meas is Angkor's most northern license with an area of 187 km² and includes several prospects – Canada Wall Prospect, Wild Boar Prospect, Colonial Mine Prospect and South Creek Prospect. Andong Meas  has excellent high grade gold showings as well as extensive artisanal gold workings. Assayed grab samples reported gold values ranging from 0.5 g/t to +20 g/t Au. Angkor has also identified 2 copper/moly porphyry style systems. Angkor believes there is significant potential at Andong Meas and has had expressions of interest from several parties for these areas for further exploration, however Angkor is currently planning to further explore and develop Andong Meas for its own benefit.
Banlung Exploration License
Angkor Gold signed a USD $3.5 million exploration funding agreement with Blue River Resources (TSXV: BXR) in May 2016 to fund work on Banlung. Angkor renewed the license for the Banlung Tenement in early 2017 for a period of three years, with an option to extend for an additional four years. Exploration continues under the agreement with Blue River.
The presence of the 7,000m x 2,500m intrusive body at Banlung was first recognized in 1970. This was corroborated by an aeromagnetic survey over the tenement and a satellite image geological interpretation with limited ground ascertainment completed in 2007. A stream sediment geochemical survey conducted that year suggested that the intrusive could host base metals and gold. Several traverses were made through the area in 2009 and 2011, with some pilot termite geochemical surveys completed in 2013.
On 23 January 2017, new field work on the license commenced. Drilling is underway on an identified 600m x 300m surface gold geochemical anomaly to test the laterite as well as the bedrock beneath the laterite for an in-situ gold source. Trenching consisted of digging two-metre-long by one-metre-wide pits through the laterite to weathered bedrock. An auger hole was then drilled from the bottom of the pit as deep as possible to map and test the bedrock. Since the pit walls were also mapped, the length of the auger hole included the thickness of the laterite. The laterite was then sampled from top to bottom over the entire thickness of the unit. Trenching results from Okalla West have already shown positive results.
Koan Nheak Exploration License
On July 12, 2017, Angkor Gold signed a USD $2.2 million exploration funding agreement with Australian-based gold company, Emerald Resources NL (ASX: EMR), on Angkor's wholly-owned Koan Nheak property in northeastern Cambodia.
The agreement terms include a total investment by Renaissance of $2 million USD in exploration and development expenditures plus a $200,000 USD cash payment to Angkor by Renaissance over a 2-year period for them to acquire a 51% participating interest in the Koan Nheak license. Upon completion of the initial earn-in option, Renaissance has the right to acquire an additional 29% participating interest in the license with the commissioning, and completion, of a Definitive Feasibility Study. After that, Angkor will maintain a 20% participating interest in the property, or at Angkor's discretion, can convert to a 3.5% Net Smelter Return ("NSR") on all metals.
Koan Nheak is approximately 50 kilometres north-east of Emerald's 100% owned Okvau Gold Project, in the north-east of the Mondulkiri Province. The Koan Nheak Project area covers three prospects of interest: Peacock in the west, centred on a diorite intrusive which is surrounded by multiple stream sediment geochemical anomalies; East Ring in the east, centred on a very much smaller diorite with strong anomalous gold found in a stream sediment survey; and Straddle in the south, where two contiguous arsenic anomalies occur in the stream sediment survey (refer Figure Five). Numerous sulphide-rich quartz veins have been mapped within the licence area, with field grab samples returning up to 33.2 g/t gold.
Oyadao South License
The Oyadao South license is approximately 235 km2 in size. In March 2017 Angkor received a 3-year renewal of this license, which includes the Halo Prospect.
The Oyadao South license is under a Joint-Exploration Agreement (JEA) with Japan Oil, Gas and Metals National Corporation (JOGMEC), which has committed a total investment of US$3 million in exploration expenditures by JOGMEC over a 3 year period which began effective 29 March 2017. Angkor is the operator under the JEA. JOGMEC is a USD $10+ billion Japanese national corporation.
Angkor announced that it and JOGMEC have established a Management Committee and has initiated a first-round Induced Polarization (IP) program with a concurrent diamond-drilling program consisting of three 400 metre holes. With funding in place following the start of the JEA with JOGMEC, up to US$1 million is available to be spent on exploration at Oyadao South License by the end of 2017, with an expected focus on the Halo Prospect. A regional exploration program to examine areas outside of the main Halo prospect will also be completed. The purpose of the regional program will be to identify other prospective areas for porphyry style mineralization.
The Halo copper-moly porphyry prospect covers a 9 km2 area hosting a 7.25 km2 copper anomaly with a 0.9 km2 moly anomaly in the southeast portion of Angkor Gold's Oyadao South license. Halo is located within a known corridor of mineralization which envelopes the company's Dokyong, Otray Cassava, Phum Syarung North, Adrian and Han vein prospects, as well as the Mesco Gold mine site.
Halo was first announced by Angkor Gold in June 2015 following geological field mapping, including a geochemical survey of over 20,000 termite mound samples, that identified copper and molybdenum mineralization in veins and veinlets in intrusive and volcanic rocks.
Field exploration at Halo has also included electromagnetic (EM) and induced polarization (IP) geophysics, short-wave infrared (SWIR) alteration studies and a rock chip geochemical survey.
The SWIR alteration mapping, geology mapping and surface geochemistry highlights the strong mineralization potential at Halo.
Phum Sayrung Net Smelter Return
In 2013, Angkor sold a 12 km2 portion of its Oyadao South Exploration Licence, known as Phum Syarung, to Mesco Gold (Cambodia) Co., Ltd (Mesco) for USD $1.9 million. Angkor retained a free-carry sliding scale Net Smelter Return interest (NSR) of 2.0% to 7.5% of the value of gold produced based on the price of gold, and a flat 7.5% NSR on all other metals. A mining license was issued to Mesco by the Cambodian Ministry of Mines on September 6, 2016. Mesco is proceeding rapidly with the building of the mine infrastructure at Phum Sayrung. A site visit by two independent Qualified Persons in April, 2017, revealed the ongoing construction of 2 underground inclines, a vertical shaft, assay laboratory and other ancillary surface facilities by Mesco. As indicated in a Technical Report published by Angkor in May, 2017, the Company cannot comment on any future economics relating to the Phum Sayrung NSR as the data available publicly and from Mesco is not NI 43-101 compliant.
Management
Mike Weeks – Chief Executive Officer
Mike Weeks has 25+ years of experience in project management of power generation and petroleum-related industries. Weeks spent more than 14 years negotiating with foreign governments in developing and implementing natural resource concessions. During that time, he was instrumental in the implementation of training programs for local labour force development, professional accreditation, and made significant str des in self-sustaining community growth and enhancement in developing countries. He has an engineering background and holds a First Class Power Engineering Certificate. Weeks has managed large projects in Canada, Africa and Europe, constructing and managing several large production facilities in North Africa. He was, and continues as a founding director of a petroleum training company as well as holding directorship in a financial service company.
Dennis Ouellette, B.Sc., P.Geol. – Exploration Manager
Mr. Ouellette is a member of The Association of Professional Engineers and Geoscientists of Alberta (APEGA # 104257) and is Angkor's Qualified Person as defined by National Instrument 43-101 ("NI 43-101"). He has recently worked as a consulting geologist designing and managing exploration programs in Alberta, Yukon and British Columbia and assisting in the execution of exploration programs in the USA and Guatemala. During his career Dennis worked in a variety of roles, including VP for Northern Tiger which merged with Golden Predator which is now exploring the 3 Aces project in the Yukon, and senior Exploration Geologist, Project Geologist and Field Assistant for companies such as United Keno Hill Mines (Yukon), Falconbridge (Newfoundland) and Goldquest Exploration (Goldcorp – Red Lake, Ontario). From 1999 to 2002 Mr. Ouellette also worked at the Cabinet and Caucus Offices for the Yukon Government, providing executive assistance and advice to the Ministers of several departments, and in the 1990s as a Staff Geologist in the Department of Indian and Northern Affairs Canada, Yukon Region. From 1994 to 1996 Dennis served as the Manager of the Yukon Chamber of Mines
Viktoriya Griffin – Chief Financial Officer
Viktoriya Griffin is a dedicated and knowledgeable Chartered Accountant who has over a decade of experience in her field. She started her career by leading audit and assurance services for public companies with large international accounting firms, including Deloitte in the UK and E&Y in Canada. Most recently, she led the CFO services line at Clearline CPA. Viktoriya is the CFO for several public companies on the TSX Venture Exchange with national and international operations.
John-Paul Dau – Vice President of Operations
John-Paul Dau, now based in Phnom Penh, Cambodia, brings 10 years of experience managing various projects in the land development business and 5 years of working in the venture capital business working with private and publicly-traded companies. He is a co-founder of Innova Capital, a Calgary-based venture capital firm that specializes in raising international money for development projects. Dau's specialties are project management, financing and development. He is one of the founders of Prairie Pacific Mining Corp and lives in Phnom Penh, Cambodia.
Stephen Burega – Vice President of Corporate Development
Stephen Burega has spent the past 10 years intimately involved in the launch and management of a number of natural resource companies. Previous to that he worked in the finance, communications, and government relations arenas for 12 years. He brings experience spanning both national and international projects, private and public sectors. Burega has held senior management roles for a variety of both publicly-traded and private natural resource companies, and has been active on a number of boards for both profit and not-for-profit organizations.
Stephen Lautens – VP Corporate Affairs
Mr. Lautens has a wide range of experience in communications, investor relations and business development as part of executive management teams of both private and public companies. He was VP Corporate Communications of Inter-Citic Minerals Inc., a TSX-listed gold exploration company with a large project in western China, before it was sold in a friendly takeover to a major Chinese mining company. Prior to that, Mr. Lautens was Executive VP of a company developing a technology project in China. He also served as VP Business Development of The Workflow Automation Corporation, a private Canadian software company sold to BEA Systems Inc. (now Oracle). Mr. Lautens is a lawyer and had his own law practice in Toronto for ten years. He is a Governor of the National Newspaper Awards and has served as president of a number of not for profit organizations.
Delayne Weeks – Vice President of Social Development
Delayne Weeks, born in rural Alberta, studied Horticulture, Commerce, and Education and is a graduate of the University of Alberta. Delayne instructed business courses at post-secondary institutions and consulted in economic development and entrepreneurship over several decades. She also owned and operated a variety of successful businesses in the oil and gas service sector and financial services sectors. Since 2009, Delayne has been instrumental in establishing and implementing CSR programs in Cambodia with Angkor Gold Corp. Canada. Angkor Gold's CSR programs demonstrate a method of progress with a social conscience, ethical development and a way to build value for all stakeholders in the Kingdom of Cambodia.
---
*Disclaimer: The profile provides information which was sourced and approved by Angkor Gold in order to help investors learn more about the company. Angkor Gold is a client of the Investing News Network (INN). The company's campaign fees pay for INN to create and update this profile page, to which links are placed on Investingnews.com and channel newsletters.
The company description, investment highlights and catalysts were sourced by INN and approved by the company. INN does not guarantee the accuracy or thoroughness of the information contained on this page.
INN does not provide investment advice and the information on Investingnews.com profile should not be considered a recommendation to buy or sell any security.
INN does not endorse or recommend the business, products, services or securities of any company profiled.
Readers should conduct their own research for all information publicly available concerning the company.