What is an Offtake Agreement?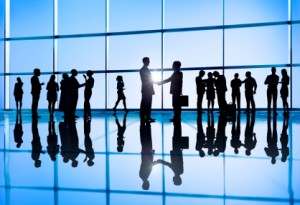 An offtake agreement is between a producer and a buyer of a certain resource; it formalizes the intention of the buyer to purchase a certain amount of the producer's future output. Generally, offtake agreements are negotiated prior to the construction of a mine as they provide producers with assurance that there is indeed a market for the project's future output.
Offtake agreements are important for some companies, particularly those focused on more specialized or industrial metals. They indicate the viability of a project to both lenders and investors. When it comes to lenders, having an offtake agreement tends to make it easier for companies to secure the necessary financing to move forward with their mine construction. The third-party investment is just another way of boosting investor confidence.
It is important to note, however, that companies can back out of an offtake agreement, though it requires negotiations with the other party and the payment of a fee of some kind. Companies are also subject to certain requirements in order for the offtake agreement to remain, those requirements can be in the form of timing, purity of product and volume.
Recent offtake agreements
To further explore what an offtake agreement is and what it means for resource companies, there is a look at such agreements that have taken place recently in the sector below. In each case, it is worth noting the offtake agreement has significantly advanced the producers in question toward their goal of beginning to operate a productive mining project. Indeed, some cases show a single offtake agreement can help start production all on its own, while others make a company's creditworthiness more evident to financiers and investors.
Mawson West (TSX:MWE)
Mawson West recently announced it signed an offtake agreement through its 90 percent owned subsidiary Anvil Mining Congo SARL with Trafigura Pte Ltd. Trafigura is a major figure in the global commodities sector, and has agreed to buy 100 percent of the copper concentrate produced at the Dikulushi and Kapulo mines for the first 48 months of commercial production at Kapulo. As part of the agreement, Trafigura has agreed to a $50 million prepayment, which will be repaid in eight installments beginning next year.
"Completion of the offtake agreement and funding with Trafigura for our production from Dikulushi and Kapulo is a key milestone for Mawson West and provides a strong endorsement of our strategy and assets in the Democratic Republic of Congo," Mawson West Chief Executive Bruce McFadzean said in a release.
Avanti Mining (TSXV:AVT)
Avanti Mining recently entered an offtake agreement with SeAH M&S in which SeAH M&S will purchase up to 20 percent of Avanti's molybdenum concentrate from its Kitsault mine over a period of 13 years. The agreement represents some $800 million of potential molybdenum revenue, based on price assumptions from Avanti's most recent Feasibility Study Update. Under the terms of the offtake agreement, the company will deliver 4,200 metric tons of molybdenum concentrate to SeAH M&S for 12 years, with an additional amount of the concentrate delivered the year before that 12-year period.
"We are very pleased to expand our relationship with the SeAH Group through this offtake agreement with SeAH M&S," Gordon Bogden, Avanti's president and CEO, said in a statement. "The SeAH M&S agreement is an important step in finalizing a project debt finance facility for Kitsault."
Sundance Resources (ASX:SDL)
Sundance Resources recently announced its subsidiaries Cam Iron and Congo Iron signed a long-term offtake agreement with Noble Resources International. Noble will purchase all product produced for the first 10 years of operation of the Mbalam-Nabeba Iron Ore Project, less that allocated to equity participants, for prices based on international standard pricing benchmarks.
"This contract represents another key step in our strategy to develop the Mbalam-Nabeba Project," Sundance Managing Director Giulio Casello said in a statement. "Having Noble sign such an extensive sales agreement is a huge vote of confidence in the project and we believe it will give financiers the comfort they need to provide debt funding."