May 8th-14th is BC Mining Week 2011, a week full of educational and networking events to celebrate one of the province's largest and oldest industries. The week will kick off with an opening reception and award presentation of Mining Person of the Year in Vancouver.  Following the kick-off, events will take place across the province.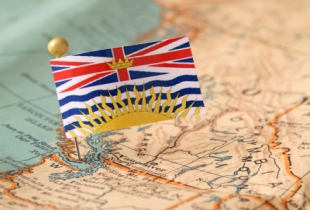 The Events
May 9th
The Opening Reception and Award Presentation will take place at Five Sails Restaurant, in Vancouver. The Mining Association of British Columbia (MABC) will be presenting the Mining Person of the Year award to an outstanding individual who has shown leadership in advancing and promoting the mining industry in British Columbia. In addition to the presentation of this prestigious award, attendees can mingle with other mining industry colleagues and friends while listening to music and enjoying appetizers.
May 9-13, 2011
Teck Resources will conduct Mine Tours across various British Columbia based operations. The event will provide attendees the opportunity to see where steelmaking coal derives from and learn about the life cycle of a mine—from exploration through production to reclamation.
May 10th
PricewaterhouseCoopers will hold a Press Conference on the State of the Industry at the Pan Pacific Hotel in Vancouver to release the BC Mining Industry Survey report covering the financial performance and economic impact of BC's mining sector for 2010.
Vancouver Board of Trade Distinguished Speaker Luncheon will focus on "Responsibilities in a New Era of Mining Growth." The Keynote Speaker with be Pierre Gratton, President and CEO of the Mining Association of BC.
The Mining Suppliers Association of British Columbia Annual General Meeting will take place Tuesday at the Pan Pacific Hotel in Vancouver
May 11th
The MABC Press Conference: Towards Sustainable Mining will be held in the Fairmont Waterfront Hotel in Vancouver, where the Association will be announcing the implementation of the Mining Association of Canada's Towards Sustainable Mining initiative (TSM) in British Columbia.
The BC Mining Week Community Fair is an event for everyone to find the answers to questions about mining and minerals. Individuals, groups and organizations from BC's own mining community will be presenting displays, demonstrations and activities that will highlight mineral exploration, the mining process including reclamation, and the roles of minerals in everyday life. More than 300 elementary students from Lower Mainland Schools have been invited to the Vancouver Art Gallery Plaza for the event.
May 12th
The Campbell River MABC Business Luncheon is an event for business leaders in Campbell River with the opportunity to hear about how the mining industry in BC can benefit the community and what future steps the industry is taking to ensure social and economic sustainability.
Teck BC Children's Hospital Fundraiser and Teck's Annual Celebrity Pie Throw Fundraiser are a part of the Mining for Miracles campaign in support of BC Children's Hospital, BC's mining industry Charity of Choice for 24 years. The event will take place in the Vancouver Art Gallery Plaza this Thursday.
Women in Mining will be holding a SOLD OUT Gala Reception at the Marriot Pinnacle Hotel in Vancouver.
Mining Week is graciously supported by many partners and sponsors.
Mining Week Partners
Mining Association of British Columbia
Association for Mineral Exploration British Columbia
Mining Suppliers Association of BC
Mineral Resource Education Program of BC
Teck Resources (NYSE:TCK) (TSX:TCK.B)
Red Rocket Creative Strategies
Mining Week Sponsors
Roca Mines, Inc. (TSXV:ROK)
Stikine Energy Corp. (TSXV:SKY)
Walter Energy Inc. (NYSE:WLT)
Bralorne Gold Mines Ltd. (TSXV:BPM)
New Gold Inc. (TSX:NGD)
Chieftain Metals Inc. (TSXV:CFB)
Taseko Mines Ltd. (TSX:TKO)
Stantec Inc. (TSX:STN)
Nova Gold Corp. (PINK:NOVG)

Get our expert guide to gold investing!
Click here to discover what the experts see coming in 2016 and beyond with our INN Insider's Report (value of $49) for FREE.
Limited time offer. No credit card required.