Analysts Talk Ur-Energy's Resource Estimate at Shirley Basin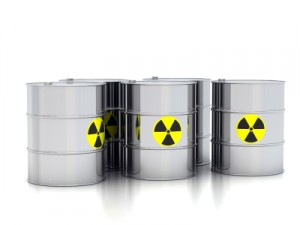 Last week, when new uranium producer Ur-Energy (TSX:URE) put out its second-quarter production results, analysts David Sadowski from Raymond James and Rob Chang from Cantor Fitzgerald both had good things to say.
Today, upon the release of results from the company's maiden 43-101 report, Sadowski and Chang remained encouraged by the results.
Specifically, Ur-Energy said that its recent resource analysis for Shirley Basin, which Sadowski describes as the company's "top pipeline asset," identified a measured and indicated resource of 8,816,000 pounds of U3O8 averaging 0.23-percent eU308. Significantly, as Sadowski points out, a whopping 85 percent of that resource estimate is "in the higher confidence measured category." Further, the analysis confirms "historic resources of 10Mlbs at 0.21%."
That grade is significant — it puts the Shirley Basin resource at a grade that's four times higher than the core of Ur-Energy's Lost Creek area, which hosts the company's ISR operations. Sadowski states that those results are "a positive sign for eventual operating costs."
Similarly, Chang commented, "Ur-Energy remains as one of the lowest cost ISR uranium producers (approcimately $20/lb) with significant production upside yet to come." Cantor Fitzgerald forecast that just under 1 million pounds of U3O8 would be produced in 2014.
Ur-Energy's president and CEO, Wayne Heili, also commented on the results, stating, "[o]ur efforts have demonstrated the presence of a well defined, high‐grade uranium roll front deposit, at very favorable production depths on our Shirley Basin Project. Based on the strength of this maiden resource we feel that the project has the potential to be Ur‐Energy's next production center in Wyoming. The Company is currently moving at a rapid pace to advance the data collection programs necessary to support amendment applications to the existing mining permits and licenses."
Like Lost Creek, Shirley Basin would lend itself well to ISR operations as the ore boasts a shallow average vertical depth to top of 312 feet. "Initial pump tests and geological data suggest good amenability to in-situ recovery," Sadowski notes. He also mentions property's potential moving forward, stating, "[w]e also believe additional drilling on areas currently hosting Indicated resources should improve the average resource grade, adding pounds."
Keeping in line with his ranking from last week, Sadowski is maintaining his "outperform" rating and target price of $1.80 for Ur-Energy. His report states, "[w]e encourage investors to add positions on confirmation of a rigorous, high-grade resource which underlines Ur-Energy's production and cash flow upside once uranium prices improve." Chang also notes that Ur-Energy "remains as one of our top picks in the space."
Securities Disclosure: I, Teresa Matich, hold no investment interest in any companies mentioned.
Related reading: