Magnesium Outlook 2015: Demand to Increase Gradually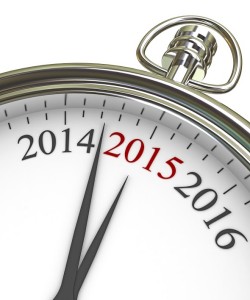 For our 2016 magnesium outlook, please see: Magnesium Mining Outlook 2016.
There hasn't been much news on the magnesium front in 2014, and with China producing most of the world's magnesium, the industry isn't the easiest to keep track of.
However, with the metal having potential uses in magnesium-ion batteries, planes and bikes due to its strength and light weight, critical metals investors might want to know what's ahead for magnesium in 2015. To that end, Magnesium Investing News got in touch with E. Lee Bray, acting USGS mineral commodity specialist for magnesium, to find out a little bit more about what's been going on in the space.
While Bray doesn't provide investment advice or make formal quantitative forecasts about the market, he was able to provide some valuable insight into the magnesium space.
First, he noted that perhaps the biggest news in the industry this year was a proposed tax change for mining companies in Israel. That spurred concern about the possible shutdown of Israel Chemicals' (NYSE:ICL) Dead Sea Magnesium. However, Bray cautioned that while the "public fight" may have been interesting, the issue was essentially a non-event for the magnesium space.
"Although interesting, this did not have any measurable direct impact on the market as the proposed tax and the threatened shutdown would not have occurred until 2017," he said.
Not surprisingly, Bray said that those looking at the magnesium market should pay attention to what's happening in China going forward. For example, he noted that new policies aimed at reducing pollution or conserving power could possibly affect magnesium production.
"The government of China and also some provincial governments have ordered the shutdown of producers of other energy-intensive products in the past at times when prices have been low," he explained. "With magnesium demand in China soft relative to production, regulatory steps could be taken to force older, less efficient capacity to shutdown permanently."
Bray also noted that such an event would have more of an effect on magnesium prices in China, Europe and elsewhere than in the United States, as that country has put up punitive tariffs on imports of the metal from China.
Finally, in terms of companies to watch, Bray suggested keeping an eye on those proposing new capacity, such as the country's only primary magnesium producer, US Magnesium. He also noted that another company, Nevada Clean Magnesium (TSXV:NVM) is looking at developing a magnesium plant from a dolomite deposit at its Tami-Mosi project. To be sure, there are a number of companies looking at magnesium production outside of China, but it isn't clear yet which projects will be viable.
"Other companies propose to produce magnesium from other sources such as olivine, asbestos mine tailings and coal ash in Norway, Canada and Australia, respectively," said Bray. "It is yet to be determined if the proposed projects will prove to be competitive or attract the financing needed, but it is worth watching these companies."
Securities Disclosure: I, Teresa Matich, hold no direct investment interest in any company mentioned in this article.