The World's Top 3 Zinc Mines: An Overview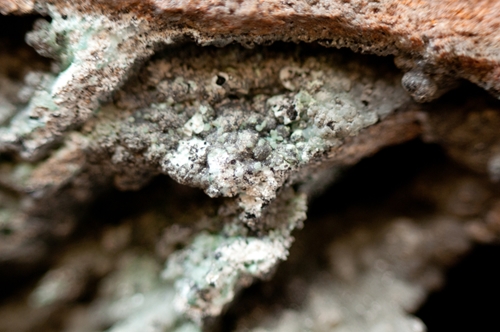 Zinc is an important metal that an increasing number of investors and analysts believe will rally in the next few years. It has many applications, and can be used in galvanizing, batteries and as an anti-corrosion agent. Zinc is also important in some renewable energy technologies.
Zinc production is highest in China, followed by Peru and Australia. The company that produces the most zinc is Nyrstar (EBR:NYR), a collaboration between Australian and Belgian companies. However, the top zinc mines in the world are owned by Hindustan Zinc (BOM:500188), MMG (HKG:1208) and NANA and Teck Resources (TSX:TCK.B,NYSE:TCK).
Rampura Agucha mine, India
The Rampura Agucha mine in Rajasthan, India is the world's largest zinc mine. The open-cast/underground mine produces at a rate of 6.15 million tonnes per year; the ore is milled into zinc and lead concentrate. At the end of March 2013, total reserves and resources sat at 109.8 million tonnes, according to Hindustan Zinc's website.
The company is in the process of moving operations underground, below the open pit's 372-meter depth, with underground operations scheduled to start in the first quarter of 2014. Rampura Agucha was first commissioned in 1991.
Pasinex Resources Limited (CSE:PSE,FSE:PNX), through its joint venture with Akmetal AS, holds a 50% interest in the Horsum Regional Zinc Project in southeast Turkey.

Connect with this company on the move.

Learn More
Century mine, Australia
Owned by MMG, the Century mine is located in Northwest Queensland and is Australia's largest open-cut mine. This year, it is expected to produce 480,000 to 490,000 tons of zinc in the form of zinc concentrate. The mine also produces lead. Currently, Century is in a period of transition — open-cut zinc production will end at the mine in 2016, and MMG is currently looking at options to expand operations as well as begin the process of mine rehabilitation, the ABC notes.
Informa Australia states that there are two sites at Century: the mine itself and a dewatering and shipping operation nearby. Both will be closed in 2016, but MMG hopes to repurpose its equipment for a new venture; it is looking at opportunities that may exist in mining phosphate, beginning a smaller mine operation or reprocessing tailings.
MMG will supervise the mine site for 30 years after it closes to ensure the rehabilitation process is going well. The mine itself will be filled with water, while options for the area around the mine include grazing cattle. The company is collaborating with aboriginal people in the region on the closure and rehabilitation process.
Red Dog mine, Alaska
Red Dog is a zinc-lead mine near Kotzebue, Alaska that was developed in 1982 under a unique agreement between NANA, a corporation owned by the Iñupiat people of Northwest Alaska, and a US subsidiary of Canadian mining company Teck Resources. The mine creates more than 500 jobs in an area of the state where full-time work is difficult to secure, and is operated in an environmentally friendly manner, NANA states on its website. More than half of its employees are also shareholders in NANA.
In operation since 1989, Red Dog is now one of the world's largest producers of zinc concentrate, representing 5 percent of global zinc mine production and 79 percent of US zinc production, as per the mine's website.
Red Dog's original ore zone, called the Main Deposit, had 77 million tons of rock containing 17-percent zinc. In the 1990s, drilling operations expanded to the Aqqaluk and Qanaiyaq deposits, increasing the total amount of ore to 119 million tons. Open-pit mining is the method used on all deposits as the ore body is fairly close to the surface.
Related reading: 
Zinc Finds New Niche in Battery Market
Pasinex Resources Limited (CSE:PSE,FSE:PNX), through its joint venture with Akmetal AS, holds a 50% interest in the Horsum Regional Zinc Project in southeast Turkey.

Connect with this company on the move.

Learn More