Weekly Round-Up: Gold, Silver Down Slightly After Fourth Week of Gains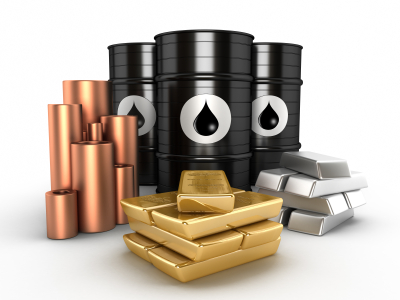 Although precious metals are down slightly today, Reuters notes that they look to be gearing up for a fourth straight week of increases due to the lower value of the dollar.
Spot gold slipped by $2.63, or 0.2 percent, to $1,315.54 an ounce today. On Tuesday, the yellow metal climbed as high as $1,325.90, which, according to Reuters, is its highest level since mid-April.
Gold futures for August delivery remain unchanged at $1,316.90 an ounce.
"Gold's race higher started after the Fed's comments last week, which have weighed on the dollar," Natixis (EPA:KN) analyst Bernard Dahdah told the news outlet.
Likewise, silver prices are down $0.08, or 0.4 percent, at $20.97 an ounce. Meanwhile, silver futures for August delivery on the COMEX in New York are up $0.05, at $21.18 an ounce, according to CME Group.
On the base metals front, copper futures for August delivery are up slightly at $3.18 a pound, again as per information from CME Group. On the London Metal Exchange, the benchmark copper price increased $18, to $6,968 a tonne, FastMarkets reported.
Because the month is almost over and the third quarter will begin in July, FastMarkets expects portfolio book-squaring for many of the metals, both precious and base.
Finally, Brent crude oil prices experienced a slight gain today, still affected by the conflict in Iraq, according to The Wall Street Journal. The fuel is trading at $11.63 a barrel, up $0.42, or 0.4 percent. Prices have risen for two weeks in a row due to concern that insurgency in Iraq will spread to the oil fields in the country's south.
Related reading: 
Equitas Resources (TSXV:EQT; FSE:T6UN) is one of the first junior resource companies in the last 20 years to hold such a large, consolidated land package in the Voisey's Bay district. With a first-class, experienced team of professionals skilled in raising capital and managing successful exploration projects Equitas Resources has a tight share structure on early stage of nickel focused exploration. Learn more about this world class deposit

.