NovX21: Efficient, Low-cost Recovery of PGMs from Recycled Material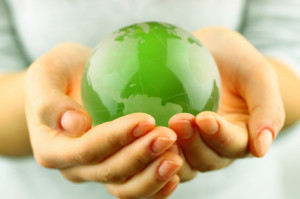 When Pro-Or announced at the beginning of January that it would be changing its name to NovX21 (TSXV:NOV) and taking on a more technological focus — namely, the recovery of platinum-group metals (PGMs) from recycled material — some were no doubt surprised. 
However, to Sylvain Boulanger, NovX21′s president and CEO, the decision makes perfect sense. To help investors understand the change, he sat down with Platinum Investing News (PIN) to discuss his company's technology for recovering PGMs from catalytic converters and how it will help alleviate the pressure that South Africa's labor issues are placing on the platinum market. He also touches on the company's future expansion plans.
PIN: We're speaking today because your company is in the midst of some big changes — it's got a new name, a new board of directors and has even changed its business. Can you tell me in brief what the company's new focus is?
SB: Since 2005, the company has been developing technology to improve the recovery of metals from our mining property. It came to life when we gave a mandate to the National Institute of Scientific Research; they came up with two technologies.
One of them we don't talk too much about because we want to be very focused — it improves the ratio of chromium to iron from chromite sampled on our property. The second one is for the recovery of PGMs. The first led to the second one; they're very similar. However, we're concentrating on the second because precious metals are extremely valuable.
The discovery led to about five years of research and development and then two years of pre-commercial production with the prototype reactor that we built at our facility near Quebec City. We've debugged the production cycle technology, and now we're ready to move to the commercial stage.
PIN: I understand that the technology you've developed to recycle catalytic converters is quite different from conventional recycling techniques. In layman's terms, how do they differ?
SB: It is very, very different, and that's why we came up with a new name for the company, NovX21. "Nov" is for innovation, "X" is for extraction and "21" is for the 21st century.
The competition is truly still using 19th-century technology. There have been improvements, but it's still a technology where you have to separate metal at high temperatures; you have to melt the metal and go through a smelting process. In some cases, it gets so hot that some of the metal will combine with other material and volatilize at lower temperatures. For example, rhodium, one of the three main PGMs — if you're not careful, you can lose it when high temperatures are used.
Our technology is a dry chlorination process. That's where the difference is — we don't have to melt the metal. We reach a point where the reaction kicks in, but we don't get to the point where any metal is going to melt; that's why we call it dry.
The other aspect is that our technology needs minimal energy. Right now we're using about 4 kilowatt hours per catalytic converter, which, if your cost is 7 cents per kilowatt hour in Quebec, means our energy cost is 28 cents to recover precious metals — that's very low. Our facilities are also much less expensive to build compared to the billion-dollar CAPEX required to build smelters, and they fit in 4,000-square-foot facilities.
In addition, our technology is clean because we recover the used chlorine and make a bleach out of it. All the other by-products we have can be sold. There's a little bit of material that we have to dispose of, but it's minimal. In the future we intend to even be able to recover that. So we're very clean, we're very small and we're very inexpensive. It's truly a 21st-century technology, very different from the current technology.
PIN: Who are your closest competitors?
SB: There are different ways to do smelting in terms of energy source: either coal or a plasma torch is used. But these sources are used in great quantities to melt metals; nobody other than us uses a dry process.
PIN: South Africa is known for being a platinum powerhouse, but lately there has been talk of that reputation being on the line, partially because it's getting so expensive to produce the metal there. How will NovX21's technology be able to help with that issue?
SB: We call our technological approach to the recovery of PGMs urban mining, or above-ground mining. We take whatever is available and recover the same PGMs as a mine at a huge difference in cost.
For example, we estimate that our OPEX for the commercial plant will be about $13.50 per kilogram of catalytic converter, and we expect to recover 2.5 to 3.5 grams per catalytic converter. If we translate that into troy ounces, that comes to about $150 per ounce recovered. That's compared to the $1,400 to $1,800 per ounce that it costs for a mine to extract, smelt and refine PGMs.
In South Africa, where most PGMs are mined, there are a number of issues making it hard to produce PGMs. One is that new discoveries are becoming more expensive to mine because the grams per tonne are getting smaller and smaller. On top of that, people over there would like to improve their wages, so there have been strikes and serious social unrest.
On a different note, there's a lot of pressure from the local government to get higher royalties, so they don't want to ship the ore by itself, they want to transform it. That will be a challenge in the coming years.
All of those factors make recycling extremely important right now. Consider that about 50 million catalytic converters are disposed of on a yearly basis from cars that are being recycled, and in North America about 10 million vehicles are produced in the same period — that means on a 1:1 ratio, we could recover enough material to build new cars just by recycling; we wouldn't have to depend on other countries to supply PGMs. There could be a significant shift in North America's car-building strategy.
That's why we are confident about our technology and its potential. We want to make sure that we go as far as we can toward recycling material in case there is a shortage, and I think we're going to get support because of that.
PIN: You're hoping to have your first plant built in nine to 12 months. What all needs to happen before it's complete?
SB: We've just completed a financing for $3 million; that was announced on January 21, and it puts us in a very good position to move forward. In our first year, we would like to interest four different suppliers, each of them to provide 50,000 catalytic converters a year, which is the equivalent of one reactor.
However, for now the plan is to secure feedstock for two reactors. As soon as we have two dealers, we'll be able to start delivering material to the plant. From there, the visibility we get should give us an edge in finalizing other supply agreements.
Once we get one plant with four reactors up and running, we'll be available for anyone that wants to recycle car catalytic converters. At that point, I will start focusing on other sources of recycled PGMs from the electronics industry, the refractory industry — there are a lot of industries that use PGMs.
PIN: That first plant will be in Quebec, but in the future will you be looking to build further plants elsewhere? What would the criteria be for choosing a location?
SB: North America is a good place for us to start — I've mentioned the size of the market. Naturally the next step would be Europe because they have a very large fleet of vehicles, as well as all kinds of regulations to force the industry to recycle cars. I'm sure we'll be welcome with our technology. From there we will look at Asia, the Middle East and the Southern Hemisphere.
We intend to grow through joint ventures where our partners are responsible for supplying their own plant with their own material; rather than us being involved everywhere, we'll licence out the technology.
Even so, depending on the country, we might not need to install a facility there; we might make arrangements for suppliers to ship to a location. One tonne of material, which is the equivalent of one week of production from one reactor, would be 1.3 meters by 1.3 meters by 1.3 meters — that is very small, so the transportation cost would not be high.
PIN: Is there anything you'd like to add?
SB: We feel very fortunate to have this technology, which is extremely new and has gotten a lot of people interested. Some are skeptical — for example, some of the analysts went through all of our data and challenged it, but I've told them, "hey, the chemistry is so simple it's embarrassing." It's like a good cake — you need to know the right ingredients, but you also need trade secrets to make it excellent. That's what we're doing.
Securities Disclosure: I, Charlotte McLeod, hold no direct investment interest in any company mentioned in this article. 
Editorial Disclosure: NovX21 is a client of the Investing News Network. This article is not paid-for content. 
Interviews conducted by the Investing News Network are edited for clarity. The Investing News Network does not guarantee the accuracy or thoroughness of the information reported. The opinions expressed in these interviews do not reflect the opinions of the Investing News Network and do not constitute investment advice. All readers are encouraged to perform their own due diligence. 
Related reading: