CSE Top 5: Murchison Minerals in First Place Again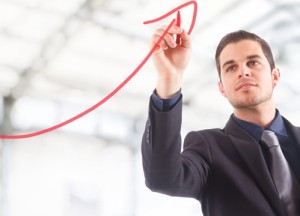 A number of companies listed on the Canadian Securities Exchange had an eventful week. Here are the top five junior resource companies on the exchange by volume.
Coming in first was Murchison Minerals Ltd. (CSE:MUR), followed by top 5 newcomer Mahdia Gold Corp. (CSE:MGD) as well as Shoal Point Energy Ltd. (CSE:SHP) Enertopia Corp. (CSE:TOP) and Portex Minerals Inc. (CSE:PAX).
Murchison Minerals Ltd. 
Murchison Minerals Ltd. was the top stock by trading volume. It traded 5,284,900 shares last week, ending at a price of $0.06. The company explores and develops mineral properties in east Africa, including a land position in central Uganda in a highly prospective district.
Last month, Murchison began drilling at Karuma in Uganda, with the project also being prospective for nickel, copper, chromium, cobalt and platinum group elements, according to the company's release. Murchison also owns the Cloridome alumina/rare earth elements property in the Gaspe peninsula in Quebec, which it has an option to pay the remaining $300,000 in cash or shares.
Mahdia Gold Corp. 
Mahdia Gold Corp. traded 2,699,600 shares last week and closed at a price per share of $0.06. Mahdia operates in Guyana, seeking to acquire as many world-class gold properties in the country as possible.
On June 30, Mahdia announced a production increase for its two joint venture projects, with combined production amounting to 118.5 ounces in June, to net around 40 ounces. Additionally, Mahdia is planning to add a 75 ton per day wash plant to its operations. The company expects production to continue to grow in coming months.
Shoal Point Energy Ltd. 
In third was Shoal Point Energy Ltd., which traded 1,709,000 shares last week and closed at $0.01 per share. Shoal Point holds a 100 percent interest in the shallow rights for an exploration license in Newfoundland's Port au Port Bay. The license consists of oil-in-shale, and can be developed from land almost completely. Additionally, Shoal Point has an agreement to earn 80 percent interest in the shallow rights of another similar project owned by privately held Ptarmigan Energy Inc..
Enertopia Corp. 
Enertopia Corp. traded 1,649,800 shares last week to finish at $0.125.  The company is unique in that it has entered the Canadian medical marijuana field, but also engages in several energy projects, including a Pennsylvania oil project, for example, which has 100 wells and produces light oil. Enertopia also provides commercial and residential solar photovoltaic design, installation and servicing, as well as solar thermal solutions and water purification.
Recently, the company received municipal approval for the production, cultivation and sale of medical marijuana in Burlington, Ontario, according to a news release. Enertopia intends to work with Lexaria (OTCMKTS:LXRP) on the project.
Portex Minerals Inc. 
Last but not least, Portex Minerals Inc. dropped to fifth place this week in terms of trading volume, trading 1,310,000 shares last week and closing at a price of $0.005. Portex acquires and develops properties in the Iberian Peninsula and other areas, targeting jurisdictions with low levels of geopolitical risk. Portex has 100 percent ownership of a base metal concession in Lagoa Salgada, Portugal, which is located in the Iberian Pyrite Belt. The pyrite belt and longtime mining district spans both Spain and Portugal.
Related reading: 
Get the Top Stories on Resource Investing FREE!
Learn what is going on before you buy from this FREE Special Report, 
Who is Kitco? to US Mint: Sold Out! – Top Articles from Resource Investing News
.