Rare Earth P3s Seen as Beneficial for Brazil
P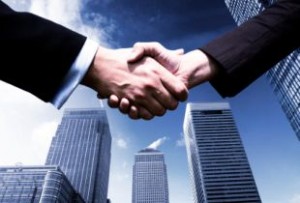 artnerships between the public and private sectors (P3s) in Brazil were suggested last week as a way to develop the country's rare earths sector.
Metal-Pages reported that calls to develop relationships between government and industry were made at a meeting by lawmakers in the capital, Brasilia.
The head of CBMM, the country's largest producer of niobium, apparently told the Science and Technology committee that efforts by his company and others to further develop REEs in Brazil "require a sustained campaign of investment in scientific knowledge and technology." According to Brazil's Innovate Research Foundation, up to a third of the world's market for rare earths could be captured by Brazil if such partnerships were able to fluorish.
Brazil recently changed its mining law and part of the reforms involved changes that force companies to explore and develop claims or lose their rights. Rare earths would be among the mining subsectors to benefit since lawmakers have been trying to decide whether sites containing strategically important metals like rare earths and lithium should be put out to tender.
REE prices keep rising
A crackdown on illegal rare earth production in China, reported by Rare Earth Investing News last week, is continuing to buoy the prices of certain rare earth oxides (REOs). Mineweb's Shivom Seth quoted a report by the Shanghai Securities Journal saying that Chinese prices for praseodymium-neodymium oxide stood at around $43,000 (270,000 yuan) per tonne on June 25, about $3,237 (20,000 yuan) higher than two weeks ago. Dysprosium and terbium oxides were also up, each by $3,237 per tonne compared to a fortnight ago, with dysprosium quoted at $218,571 a tonne and terbium at $420,989/t.
According to Mineweb, since March of this year, authorities have closed 23 illegal mines and 57 processing ponds. The drop in supply has helped push up the prices of REOs, even though Chinese exports have increased recently due to higher manufacturing demand from Japan.
However the price of cerium carbonate, used mostly in auto catalysts and glass, is reportedly down currently due to abundant supply in China and lack of overseas buying. Metal-Pages said offer prices have moved down to $5 a kilogram or lower, about a 17 percent drop from the prices being offered at the beginning of June.
Company news
US rare earths producer Molycorp (NYSE:MCP) has been cleared by the Securities and Exchange Commission (SEC) after an investigation found no reason to recommend any enforcement action. Reuters reported the SEC began investigating Molycorp's public disclosures last August. Molycorp's shares closed up 10.5 percent Friday in New York at $6.20.
Ucore Rare Metals (TSXV:UCU) announced results from bulk scale ore beneficiation testing on material from its Bokan rare earth deposit in Alaska. "Results show that 52% of the feed was rejected as waste, with 96.3% recovery of rare earth oxides (REO), and a net increase in grade from a 0.77 wt. % REO feed to a 1.56 wt. % output," Ucore said in its press release. The company claims to have the largest collection of heavy rare earth elements in the United States, including dysprosium and yttrium.
Matamec Explorations (TSXV:MAT) said the feasibility work for its Kipawa heavy rare earth project in Quebec, Canada, is finished. Matamec, which plans to supply Toyota with its rare earth material for manufacturing hybrid and electric vehicles, expects the results of the feasibility study to be ready by the end of July.
MBAC Fertilizer (TSX:MBC) said its Araxá project in Brazil returned a resource estimate of 6.34-million tons of total rare earth oxides (TREO). As reported by Mining Weekly, the property has about 2.4 percent heavy rare earth oxides including yttrium, and MBAC says it can produce an REO bulk concentrate with 85-percent recovery rates. A preliminary economic assessment is due out in Q3.
Securities Disclosure: I, Andrew Topf, hold no direct investment interest in any company mentioned in this article. 
Related reading:
Brazil Softpedals New Royalty Tax
Rare Earth Prices Rise on Chinese Crackdown