ASX-listed Potash Companies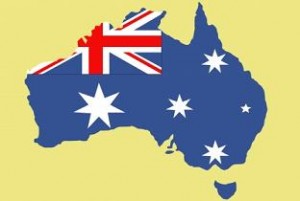 Potash exploration in Australia is a relatively new venture. It has been understood that for the most part, the Oceanic country has been lacking in potash resources, forcing it to import its potash needs. The continent has only ever contained a minimal supply of potash, but recent exploration developments are helping to expand the industry there, according to Geoscience Australia.
Currently. there is no domestic production of potash in Australia, but it looks like that will soon be changing. Below is a list of Australia-based exploration companies looking to be the first potash producers in the land Down Under.
Potash West (ASX:PWN)
Potash West in an exploration company focused on developing potassium-rich glauconite deposits in the Perth Basin of Western Australia. It extracts potassium from these properties and works to recover potash from it. Potash West wants to become a major participant in the potash market because of the increasing demand for the salts around the world, according to its website.
The company joined the Australian Securities Exchange (ASX) in 2011 after a successful initial public offering of $6 million. Its assets and licenses span roughly 1,121.6 square miles. Recent exploration of Potash West's Dandaragan Trough project shows that it has a present value of $808 million.
Elemental Minerals (ASX:ELM)
The West Perth-based mineral exploration and development company's primary asset is its 93-percent-owned Sintoukola potash project, located on the coast of the Republic of the Congo. Construction at the property is expected to begin in 2014, and Elemental plans to start producing potash by 2017, reaching full capacity within a year. Recent reports indicate that the mine should have a lifespan of 23 years.
Along with its work in the Republic of the Congo, the company is also exploring a project in Western Australia, the Forrestania iron and nickel project.
Reward Minerals (ASX:RWD)
Fully focused on potash exploration, Reward Minerals has multiple advanced exploration projects in Australia. Researchers recently investigated its Lake Disappointment asset, located in Western Australia on the lake of the same name, for potash reserves. Their lower estimate for the property is 7,705 million tons at 3.17 kilograms per ton for 24.43 million tons of potassium sulphate, while their upper estimate is 8,635 million tons at 3.17 kilograms per ton for 27.37 million tons of potassium sulphate.
Rum Jungle Resources (ASX:RUM)
Though Rum Jungle is a looking to develop and operate more than just potash properties in Australia's Northern Territory, it is reportedly currently the only company with significant fertilizer assets. Rum Jungle owns the Ammaroo phosphate project. The company is also in a joint venture with Reward Minerals for the Karinga Creek potash project.
Karinga Creek includes six granted exploration licenses for 2,310 square kilometers of land along the Lasseter Highway. The companies are exploring for sulfate of potash and potassium-magnesium-sulfate found in sub-surface lake brine across 26 salt lakes.
Sheffield Resources (ASX:SFX)
Western Australia-focused Sheffield Resources is an exploration company with significant interest in mineral sands as well as nickel, talc, iron and potash. Recently, the company announced the discovery of a new potash deposit at the Oxley project. According the the company's managing director, Bruce McQuitty, recent drill results on the project exceeded the company's expectations.
"Our Oxley potash project appears to have all the hallmarks of Sheffield's target strategy: large-scale, bulk mineral deposits within areas of established infrastructure." McQuitty said in a statement.
Results from the three reverse circulation drill holes at Oxley include mineralized intervals averaging 8.4-percent K2O over 36 meters width (up to 75 meters) with high grades.
ASX-listed potash companies
While there is not much potash exploration within Australia, that does not mean that there are not several ASX-listed companies working on potash projects throughout the world.
Highfield Resources (ASX:HFR) 
Despite having an exploration project in Western Australia, we chose to include Highfield Resources because one of its Spanish projects is closer to production.
Highfield Resources has three potash projects located in the Ebro potash-producing basin in Northern Spain: Javier, Pintano and Sierra del Perdon. The company is focusing its efforts on bringing the Sierra del Perdon project, which includes two formerly operating mines, back into operations. Javier, which is located in roughly 60 kilometers from Sierra del Perdon, has seen some exploration work that has hinted at extensive shallow potash mineralization.
In Australia, Highfield is working on the McLarty potash project in the Canning Basin, which is in Western Australia. McLarty consists of three tenements in a region known to host vast accumulations of Ordovician evaporite salt beds. To date, the company has only reviewed the previous work done within the Canning Basin and assessed the potential for further exploration of the region. Exploration has been documented in the region thanks to oil exploration efforts.
Kazakhstan Potash (ASX:KPC)
Also a mineral exploration company based in Australia, Kazakhstan Potash works in potash, gold, nickel and copper deposits. Its two primary potash salt deposits are located in Kazakhstan, but the company also has interests in multiple non-potash Australian mines.
Galaxy Resources (ASX:GXY)
Known primarily for its lithium production, Australian mining and chemicals company Galaxy Resources operates the Sal de Vida project in Argentina, which has measured and indicated potash resources of 16,071,000 tonnes, as well as 12,762,000 tonnes of inferred potash reserves.
Orocobre (ASX:ORE)
ASX-listed Orocobre is mostly known for its lithium operations in Argentina, however, the company also holds substantial potash and boron and facilities. The company's flagship property is the Salar de Olaroz which contains both lithium and potash brines.
Olaroz has an estimated measured and indicated resource of 1,752 million cubic metres of brine at 690 mg/l lithium, 5,730 mg/L potassium and 1,050 mg/L boron, which equals 6.4 million tonnes of lithium carbonate and 19.3 million tonnes of potash. To date, Orocobre has no plans for its potash resource.
Gensource Potash Corporation (TSXV:GSP) is focused on becoming Saskatchewan's first vertically-integrated potash producer and has developed a unique business plan which will allow it to take advantage of the opportunities that exist in the potash industry.

Connect here and don't miss an update

Learn More