Introduction to Chromium Investing
By Gerelyn Terzo – Exclusive to Chromium Investing News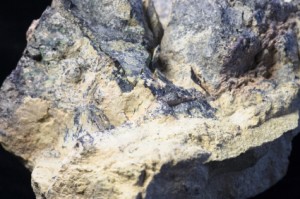 Chromite ore may not be the most widely identified mineral, but it is an integral component in the metals used in infrastructure and machinery supporting industry around the world. With more than half of chromium supply located in South Africa and in Kazakhstan, the commodity's role in the development of emerging economies is undeniable. Consumption and demand originating from Asia is fueling much of international trade activity.
Chromium is a major component, along with iron ore, used to create a more ubiquitous product: stainless steel. It is the bright and shiny nature of chromium that lends its finish to the composition of the better recognized metal. Chromium, which may be more commonly referred to as chrome, is a tough, gray industrial material that has an especially high resistance to heat and decomposition, which creates one of the more durable metals available. The chromite ore that is extracted from the earth goes through the smelting process to become ferrochrome, which is the end product used to create stainless steel. Approximately half of the world's ferrochrome is produced in South Africa.
The purpose for chromium, translated as color in the Greek language, is really a two-pronged scenario. In addition to supporting the development of infrastructure, chrome has a unique appearance that contributes to its value. The pigment found in chromite ore has become a source for some of the vibrant colors achieved in metal plating, glass and leather products, and is used as a standard for infrastructure markings found on roadways to establish patterns.
Chromium's price
Chromium is not traded on major metal exchanges, such as the London Metal Exchange or the CME Group. Instead, the industrial material may be included in some bulk-steel trades that occur in the over-the-counter or dealer-to-dealer market. Subsequently, the price for the commodity is generally negotiated between parties.
Chromium history
Although the lion's share of chromite ore is found at the southern most tip of Africa, the origins of the mineral trace back to the US in the 19th century. By some estimates, chromium spottings occurred even earlier. In the early-to-mid 1800′s, however, the formal discovery and subsequent commercial development of chromium began on farmland owned by Isaac Tyson, Jr. in Northeast Maryland, according to the USGS.
The US continued to serve as the source of supply for chromium for decades. Today, only small amounts of the metal remain in Oregon with some chromite ore sprinkled across Montana. The US relies largely on recycled metals and imports as its source for the industrial material.
North American landscape
Oregon Resources Corporation, which is an Australian owned business, recently started mining some of the scarce chromium supply available in the US. ORC began mining production this year following an onerous, multi-year preparation process that included obtaining a series of licenses.
ORC is the only company developing chromite, which is a dark mineral that is partially comprised with chromium and found in rocks throughout the ocean floor and stream water, in North America.
The company expects that the mining activity will support both the local and national economies by adding new jobs and creating less of a dependence on imports to meet  demand in the metal-castings industry.
Alongside Canada's nickel resources, there have recently been significant chromite ore discoveries in Northwestern Ontario, in an area known as the Ring of Fire. These new discoveries have brought Canada closer to becoming a supplier of the ore.
Stainless steel demand
Demand for chromium is largely tied to the consumption of stainless steel worldwide. Projections for stainless steel demand in 2012 appears, at first glance, to be robust, fueled in large part by economic development occurring in emerging countries.
For instance, in 2011, China is on course to establish a new record for stainless steel production, which stands to benefit chromium prices. "The increase in steel production in China is a very good news for iron ore and chrome ore mining companies. The price will go up for chrome ore in Q3 and Q4 of 2011," according to Sahit Muja, Albanian Minerals president and chief executive, cited on the Steel Guru website.
There are threats to that development, however. Officials in South Africa are calling for greater controls regarding China's access to chromium. Market participants believe that China may be stockpiling the industrial metal in an attempt to manipulate the price for the commodity, according to Mining Weekly. A slowdown in export activity for the commodity to China could cripple even South Africa's trade profits.
In 2010, China imported eight-million tons of chrome with more than one-third of the raw material coming from the South African nation. The concern of African officials is that China will use the raw materials to produce the more valuable ferrochrome and sell it at a discount, which would interfere with South Africa's position.

"Resource Forecast 2016 – Expert Opinions Covering Precious Metals, Energy, Critical Metals, and More"
Click here to discover what the experts see coming in 2016 and beyond with our INN Insider's Report (value of $49) for FREE. Limited time offer. No credit card required.