World-class Potash Deposits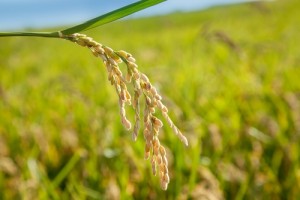 Potash, a general term that refers to potassium fertilizers used in agriculture, is a naturally occurring element that is concentrated mainly in the northern hemisphere, though it is found in areas of the southern hemisphere as well. Geologists speculate that potash was formed when inland saltwater seas evaporated millions of years ago, leaving a concentration of salt that crystallized and settled, separating from potash. Eventually, these deposits were covered by water-impervious clay strata, preventing them from dissolving. Potash is now used around the world as a fertilizer.
Here are some of the largest potash deposits in the world.
Saskatchewan, Canada
Saskatchewan is home to the largest recoverable reserve of potash in the world, featuring nearly 10 billion tonnes. These deposits were initially discovered during World War II, and mining began in the 1960s. It now accounts for about 60 percent of the global potash reserves. PotashCorp (TSX:POT), one of the world's leading producers of potash, produced 2 million tonnes in the first quarter of 2013 alone. The company is responsible for about 20 percent of global capacity.
Perm Region, Russia
The second largest deposit of potash in the world is the Verkhnekamskoye. The geological reserve of potash is estimated to contain reserves of up to 210 billion tonnes. This deposit was first opened in 1925, and today, Uralkali, which recently absorbed fellow mining competitor Silvinit, has five mines on the deposit located in the Ural Mountains. Last year, Uralkali produced 9.12 million tonnes of potassium chloride from the Verkhnekamskoye deposit.
Soligorsk, Belarus
One out of every six tonnes of potash that is produced around the world comes from Soligorsk. The Starobin potash deposit, near Minsk, has an estimated 1 billion tonnes of potassium oxide in reserves. Mining company Belaruskali has mined the potash crude salts since the beginning of the 1960s. The company exports fertilizers to India and China, two of the worlds largest purchasers of potash.
Staßfurt, Germany
The oldest potash deposit in the world, Staßfurt has been open since 1861 and has recoverable reserves of up to 0.8 billion tonnes of potassium oxide, making it the fourth largest deposit in the world.
New Mexico, United States
Intrepid Potash (NYSE:IPI) has three separate mining locations in Carlsbad, New Mexico. The West Mine was built in 1931, but still has a remaining life expectancy of 158 years, with 420,000 tons of potash produced annually. West Mine's main ore body is located between 800 and 1,100 feet below the surface. The East Mine opened in 1965, and produces 250,000 tons of white potash per year, along with 270,000 tons of langbeinite. Its main ore body is between 900 and 1,100 feet below the surface.
Yorkshire, United Kingdom
A rare deposit for the United Kingdom, three potash beds were discovered during oil prospecting in 1939, but only one was mined by the 1970s, which is still operational. However, the York Potash mining project has the potential to become the largest potash mine in the world. Owned by Sirius Minerals (LSE:SXX), the potash mine will produce about 5 million tonnes per year for the first few years. However, production will ramp up and should reach its potential of mining 12 million tonnes per year in a decade.
Get Our Expert Guide to Potash Investing FREE!
Download this FREE Special Report, 
What is Potash? From Types of Potash to Potash Stocks