Tin Outlook: Analysts Expect Deficit, Higher Prices in 2014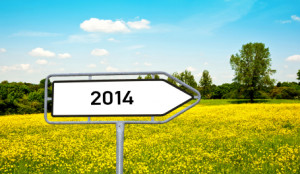 With a fall of only 2.7 percent, tin was the best-performing base metal on the London Metal Exchange (LME) in 2013, according to Reuters. By comparison, nickel, the exchange's worst-performing base metal, fell 20 percent.
Tin prices began dropping in February, but had recovered by September, when the metal reached a six-month high. Bloomberg reported that as of November, the metal's average price for the year was about $22,203 per tonne.
As those familiar with the tin market no doubt know, tin's autumn recovery was prompted by changes made to Indonesia's export regulations. Specifically, the country, which is a major supplier of tin, tightened its control over exports of the metal, insisting that all trade take place on the Indonesian Commodity and Derivatives Exchange. The move was made in an effort to get better prices for the metal, as well as to stop unauthorized mining and trading.
Though many analysts were concerned about the effect this decision would have on the market, it seems their fears have been unfounded. Trading of tin on the exchange rose 85 percent between October and the end of November, and exports grew five times in the same amount of time, according to Indonesian government data.
2014 tin outlook
Industry group ITRI predicts that the global tin deficit will rise to 12,400 tonnes in 2014, nearly double the 7,400-tonne deficit seen in 2013. As a result, the metal's price should rise as well — ITRI sees tin averaging $26,000 per tonne next year, up from $22,869 per tonne in late November, as per Reuters.
Explaining where the deficit looks likely to come from, Peter Kettle, ITRI's manager of markets, told Reuters, "[i]f we look at the situation over the last year or so, the electronics industry has been pretty sluggish." He also commented, "I think there's evidence now that things are turning around. This is happening both across most of the major regional markets in the world and in terms of all the end-use markets."
Furthermore, no new tin mines will come into production in 2014. That's because most new tin projects are still in the early stages, meaning they are a decade or more away from production.
Together, Kettle sees those factors pushing the tin deficit on past 2014. "The combination of the slightly tighter control of Indonesia and improvement in consumption means that we moved back into deficit," he said, "and in fact we will probably have five years in a row where demand exceeds supply."
During that time, he sees tin prices perhaps rising as high as $30,000 to $40,000 per tonne. In that scenario, financing for tin projects will likely be easier to come by, meaning that the new projects discussed above will be more financially feasible.
All in all, tin seems to be shaping up to be a breath of fresh air in today's battered markets.
Related reading: