Environmental Concerns Loom over Molybdenum Resource
By Michael Montgomery—Exclusive to Moly Investing News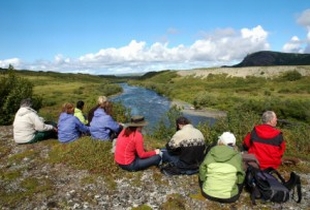 A fight over Alaska's Pebble Mine, its environmental impacts and the potential for huge amounts of gold, copper, and molybdenum, is starting to heat up. Calls for a ban and a boycott are coming from environmental groups, and Zale Corp., America's second largest retail jeweler. Environmental concerns will inevitably grow as the search for resources encroach in the limited wild habitats remaining worldwide. The costs accrued in challenging regulation may hamper the profitability of projects. As new calls for environmental restrictions are hindering one company, Roca Mines Inc. has received an award for Mining and Sustainability for its MAX Molybdenum mine in British Columbia.
The Pebble Mine project is a joint venture between Northern Dynasty Minerals Ltd. [TSE:NDM][AMEX:NAK] and Anglo-American PLC [OTC:AAUKY]. The mine is expected to be one of the largest deposits of gold, copper and moly. "A modern, long-life mine at Pebble could produce one-quarter of America's domestic copper supply for 50-plus years, along with substantial volumes of gold, molybdenum and potentially other metals such as silver, rhenium and palladium," said Ron Thiessen, Northern Dynasty's CEO.
Estimates from an earlier 2008 study of the deposits show 48 billion pounds of copper, 57 billion pounds of gold, and 2.9 billion pounds of molybdenum. However, new estimates have the deposits up much higher. "The Pebble deposit, located 200 miles southwest of Anchorage near Iliamna and Newhalen, contains 55 billion pounds of copper, 67 million ounces of gold and 3.3 billion pounds of molybdenum. The revised estimate is a 17 percent increase over previous reports," stated Andrew Jensen of the Alaskan Journal of Commerce. The sizable amounts of deposits on the site could provide for a very profitable operation for a long period.
The partnership will spend over US$72 million in 2010 as it prepares for the permitting procedures for the project. In the venture, Anglo-American is covering all of the expenditures for the mine, as part of a US$1.4 billion dollar deal to control 50 percent of the project.
The recent contention is over Bristol Bay's fishery. The bay is home to the world's largest salmon run, and is also providing profit for local fishing industry. Zale Corp. has called for a boycott of metals collected from the mine. "Zale Corp. was accompanied by 12 other entities in a new wave of jewelry retailers and designers that have joined the No Dirty Gold campaign being promoted by conservation group Earthworks and partners. Twenty companies previously pledged to boycott Pebble, including Tiffany & Co., Helzberg Diamonds and Ben Bridge," stated Mary Pemberton of the Associated Press. The article added that fishermen in the Bristol Bay Salmon industry were paid between $160-$180 million for the salmon in 2008. The salmon habitat is the largest wild habitat remaining in the world.
While the company won a small battle, when an injunction was denied by the Alaskan Supreme Court, they also were fined $45,000 dollars and a suspension of water rights for numerous violations between 2007-2009. The project is coming under fire in the state government as well. Two congressmen have called for a Third-Party review of the Pebble Mine.
"Decisions concerning the Pebble prospect will have everlasting consequences… We must be sure we have given state agencies the guidance and tools they need to make the right determinations in this situation," wrote Democrat Sen. Bill Wielechowski and Rep. Bryce Edgmon (D).
Sustainability Award for British Columbia Miner
Roca Mines Inc. [CVE:ROK] has been given an award for 2009 by the government of British Columbia. "The [mining and sustainability] award recognizes a commitment to mining and mineral development that meets the growing needs of all communities while maintaining a healthy environment and vibrant economy for present and future generations," stated the press release. The mine was acquired in 2004 by Roca Mines, and has been producing moly since 2007. Output from the mine has risen for the past three months, since a dilution issue hampered production. Last month, the mine produced 115,000 pounds of Mo, up from 106 thousand the month previous.
The share price is down from its high of 0.840 on August 10, 2009, to 0.590 as of April 13, 2010. The company also has a silver-gold project in the works in Mexico. The company has released information of the drill program.
Get the Top Stories on Resource Investing FREE!
Learn what is going on before you buy from this FREE Special Report, 
Who is Kitco? to US Mint: Sold Out! – Top Articles from Resource Investing News
.