Key Takeaways from the 19th Zinc & its Markets Seminar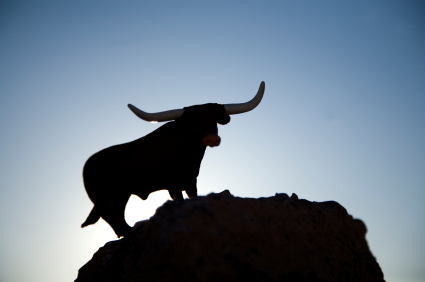 Zinc is being hailed more and more often as a bright spot in the metals market. Optimism is largely based on the fact that several big zinc mines have closed or are set to close, and in doing so will create a gap in supply that existing mines won't be able to fill.
It's thus unsurprising that last month's 19th Zinc & its Markets Seminar, put on in Helsinki, Finland by Metal Bulletin Events, was a popular event. Indeed, it saw over 140 executives from the global zinc business meet to discuss the base metal's prospects, and included talks from various key thought leaders in the industry.
For those who missed it, here's a brief rundown of some of the key ideas mentioned by speakers. All in all, it appears that while the outlook for the metal remains positive, threats to its prospects do exist.
Deficit in danger
Investors watching the zinc space are no doubt getting a little frustrated with hearing that the zinc price is set to rise — just not quite yet. Unfortunately, that's a theme that came up at the 19th Zinc & its Markets Seminar.
Nicholas Snowdon, metal analyst, global research at Standard Chartered Bank, was particularly emphatic on that point. He said in his presentation that while the "zinc market fable" for the last five years "has been the prospect of tightening effects from mine closures pulling the market into deficit," in fact the impact of those closures "will be muffled by vast concentrate stock levels at least until H2 2016."
Looking at why concentrate stocks aren't falling, Snowdon said that it's partially because of the zinc price rally seen at the beginning of Q2 2015. "[W]e believe that the current price move will if anything reduce the prospect of deficits in the concentrate or refined market this year," he noted. Essentially, he explained, the zinc price right now is "reinforc[ing] margins on mine supply-side and support[ing] … [treatment charges]."
As a result, Snowdon and Standard Chartered believe that while "a small deficit in 2015 followed [by] a modest increase in size in 2016″ may occur, that won't be the case "[i]f prices remain at current levels for Q2-Q3 this year." He concluded, "[z]inc prices need to fall to re-tighten the market and leave it in a healthier position for 2017 onwards."
Geographical trends and more
While the zinc price was of course a hot topic at the 19th Zinc & its Markets Seminar, a number of attendees also touched on geographical trends. China and India in particular are two countries that came up. Here's a quick look at what various speakers had to say about those areas:
Chinese zinc consumption to slow — In his presentation at the seminar, Ronghui Zhang, senior analyst at China Minmetals Nonferrous, looked at Chinese zinc consumption, focusing in particular on the question of whether it will continue to rise. He believes that the answer to that question is "yes," but stated that "the growth rate may be much lower than previous years" — he's forecasting an annual growth rate of 5 to 7 percent. 
Indian zinc consumption to rise — While Chinese zinc consumption is expected to slow in the coming years, Roshan Menon, executive vice president of Binani Zinc, said in his talk that zinc demand from India is set to rise. That's in part because India's steel production is set to increase on the back of higher demand from the housing and auto sectors.
Finally, here's a look at a couple of miscellaneous points that came up in a couple of other presentations.
Zinc recycling increasing — Joao Jorge, manager of statistical analysis at the International Lead & Zinc Study Group, said in his talk that zinc recovery from products that have reached the end of their life is on the rise, which indicates "that the industry has been actively targeting new and/or more efficient technologies and methods to improve results." In particular, zinc recovery from electric arc furnace dust has increased in recent years. 
Smelters using secondary feed — Secondary feed is increasingly being used to in the world's primary zinc smelters, according to John Anderson, senior analyst at Wood Mackenzie. Currently secondary feed accounts for about 10 percent of the feed mix.
Investor takeaway
While enthusiasm about zinc remains strong, it's clear that at least some market participants remain cautious about its prospects. Investors watching the space would thus do well to keep an eye on the zinc price, and in particular on how stockpiles are looking moving forward.
Metal Bulletin Events will be holding the 20th Zinc & its Markets Seminar in 2015.
Securities Disclosure: I, Charlotte McLeod, hold no direct investment interest in any company mentioned in this article.