Teras Updates on California-based Gold-Silver Project
Teras Resources Inc. (TSXV:TRA,OTCQX:TRARF) provided further drill results from its Cahuilla gold-silver project, which is located in California's Imperial County. The company noted that most drilling took place along the edges of known precious metal mineralization or in areas where little drill information has been collected.
According to the press results, drill results include: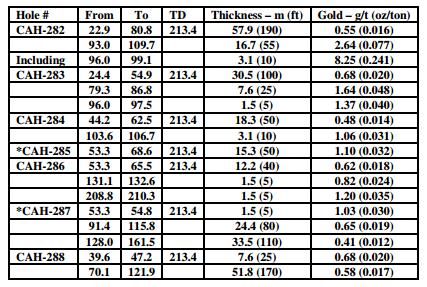 *CAH holes intersected silver values of greater than 100 grams (2.92 oz/t) in one or more 1.5m sample intervals. CAH-287 intersected silver values as high as 590.1 g/t silver (17.23 oz/t) in one 1.5m drill sample.
Click here to read the full Teras Resources Inc. (TSXV:TRA,OTCQX:TRARF) press release.
Get Our Expert Guide to Silver Investing FREE!
Download this FREE Special Report, 
When Will Silver Go Up: Is the Highest Price of Silver Still to Come?