Outlook
Zinc

Will Zinc prices improve this year?
Find out about key price drivers and more.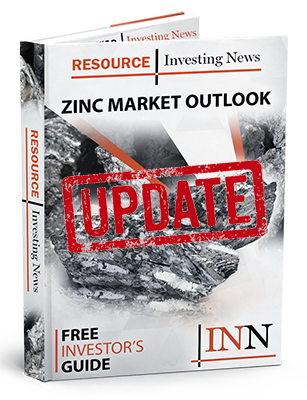 Access Report
What's included?
Your free Investor Kits include: Thunderstruck Resources, Pistol Bay Mining, Foran Mining, Emerita Resources, Fireweed Zinc, Northern Lights Resources, Secova Metals, Silver Spruce, Imperial Mining, Trevali Mining Corp
*By completing this form, you are giving consent to receive communication from INN and the companies listed using the contact information you provide. And remember you can unsubscribe at any time.