Outlook
Precious Metals

Precious metals opportunities are coming up in more than just the gold sector.
Find out where the investment opportunities are.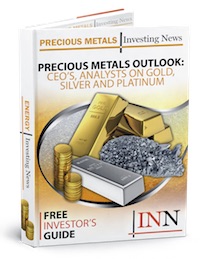 Access Report
What's included?
Your free Investor Kits include: Zinc One Resources, Fireweed Zinc, Alexco Resource Corp, Northern Lights Resources, 21C Metals, Signature Resources, Bonterra Resources, Sirios Resources, Silver Spruce, White Gold
*By completing this form, you are giving consent to receive communication from INN and the companies listed using the contact information you provide. And remember you can unsubscribe at any time.