Outlook
Precious Metals

Precious metals opportunities are coming up in more than just the gold sector.
Find out where the investment opportunities are.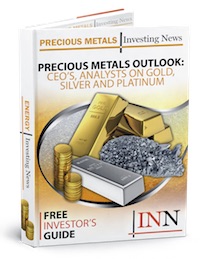 Access Report
What's included?
Your free Investor Kits include: American CuMo Mining, Trevali Mining Corp, Northern Lights Resources, Fireweed Zinc, VVC Exploration Corp, Angkor Gold, Newrange Gold, Golden Predator Mining, Commander Resources, Antler Hill
*By completing this form, you are giving consent to receive communication from INN and the companies listed using the contact information you provide. And remember you can unsubscribe at any time.