Overview
Noble Mineral Exploration (TSXV:NOB,FWB:NB7,OTC Pink:NLPXF) is a junior exploration company operating under a prospect generator model in the Timmins-Cochrane area of Northern Ontario. As a prospect generator, the company intends to sign multiple joint venture partnerships that consist of large share and warrant positions. The model is expected to provide Noble Mineral with additional liquidity opportunities while de-risking early-stage exploration as the company's partners fund exploration on the project.
Noble Mineral holds the 79,000-hectare Project 81 property which hosts numerous drill-ready gold, nickel, cobalt, platinum, palladium and VMS-base metal targets. The property is adjacent to Glencore's (LSE:GLEN) Kidd Creek zinc–copper–silver (VMS) mine and milling complex. Noble Mineral has also signed MOUs with the Mattagami, Matachewan and TTN First Nations communities to ensure that there is mutual respect for the land and a responsible approach to exploration.
Due to the enormous size of the property, Noble Mineral has divided Project 81 into separate sections for the purpose of forming a number of joint venture exploration projects across the property. The company is planning multiple drill programs across the property that are expected to commence in the near term.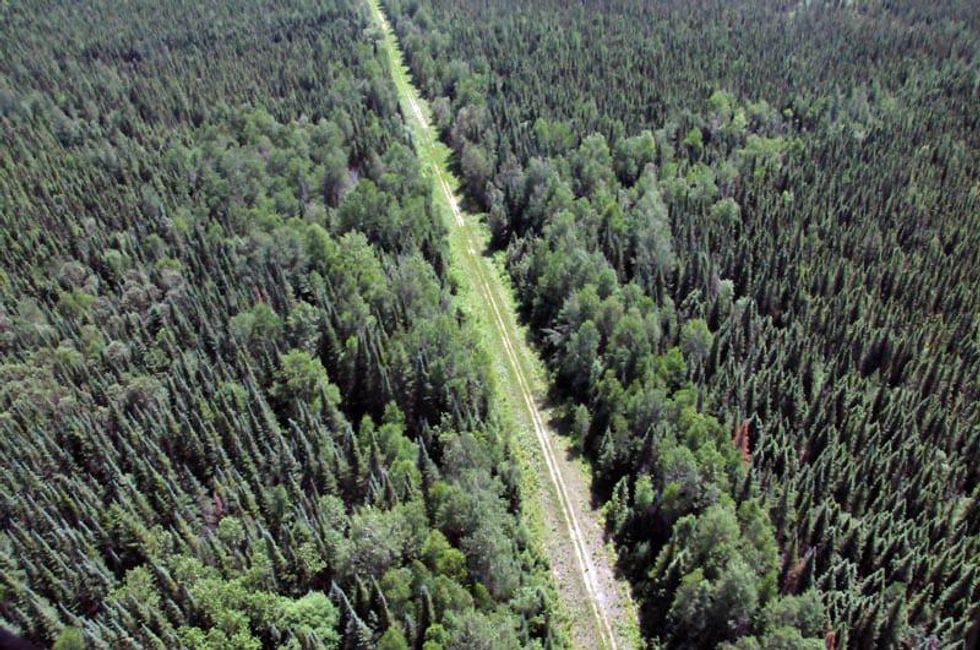 Noble Mineral recently created a pure-play nickel company, Canada Nickel Company, through the repurchase and consolidation of 100 percent of the Crawford nickel sulfide project, a part of Project 81. The company also announced its intent to complete a fully-subscribed $5 million private placement into Canada Nickel to fund the cost of the Crawford project consolidation and continue exploration and mineralogical work.
Canada Nickel is to be led by Mark Selby, who is expected to be appointed Chairman and CEO. Mark Selby was most recently President and CEO of RNC Minerals, where he led the development of the Dumont nickel-cobalt project through to a fully-permitted, construction-ready project. Before RNC Minerals, he held senior management roles at Quadra and Inco. He is recognized as a leading authority on the nickel market.
Noble Mineral has also formed numerous strategic financial and technical partnerships that apply state-of-the-art technology to help identify various types of mineralization. Some of the company's partners include MacDonald Mines Exploration Ltd. (TSXV:BMK), a Canadian precious metals explorer; Orix Geoscience Inc., a geological consulting firm; BECI Exploration Consulting, an innovative airborne mineral exploration technology developer; CGG Multiphysics, a fully-integrated geoscience company providing leading geological, geophysical (airborne gravity gradiometer) and reservoir services; Albert Mining (TSXV:AIIM) to produce artificial intelligence (AI); IBK as their financial advisor; and Franco-Nevada (TSX:FNV) (NSR-royalty holder).
Company Highlights
Operates under a prospect generator model.
Wholly-owned 79,000-hectare Project 81 precious, nickel-cobalt and base metal property near Timmins, Ontario.
Property adjacent to Glencore's Kidd Creek VMS mine and milling complex.
MOUs in place with First Nations communities.
Recently created a pure-play nickel company, Canada Nickel Company with the consolidation of 100 percent of the Crawford nickel sulfide project.
Follow-up exploration planned on several areas of the project.
Noble closes acquisition of 50 percent interest in claims in Carnegie, Kidd, wark and Prosser townships near Timmins, Ontario.
Noble acquired 677 claims through staking, to cover the Nagagami Carbonatite/Alkalic Complex, located about 65 kilometers Northwest of Hearst Ontario.
Project 81
The 79,000 plus-hectare Project 81 property is located in the Timmins-Cochrane area of northern Ontario and is comprised of patented mineral rights, as well as additional contiguous staked mining claims. The property remains mostly underexplored and is prospective for gold, silver, nickel, cobalt, platinum group metals (PGM), chromium, copper, lead, VMS and zinc deposits.

Project 81 is within three kilometers of Glencore's Kidd Creek zinc-copper-silver mine complex, 30 kilometers from the Porcupine-Destor main break and within 25 kilometers of the city of Timmins, Ontario. The property is accessible by paved highway and has access to high-voltage transmission lines, hydropower, water, mining personnel and mining service suppliers and contractors.
Noble Mineral recently began negotiating the reduction of the net smelter return (NSR) for the Project 81 patented mineral rights from five percent to two percent. "We're pleased to have reached this understanding in relation to the NSR on Project 81, as we believe the significant reduction of the NSR Royalty will attract more option and joint venture partners to pursue and fund the exploration of our Project 81," said Noble Mineral President and CEO Vance White.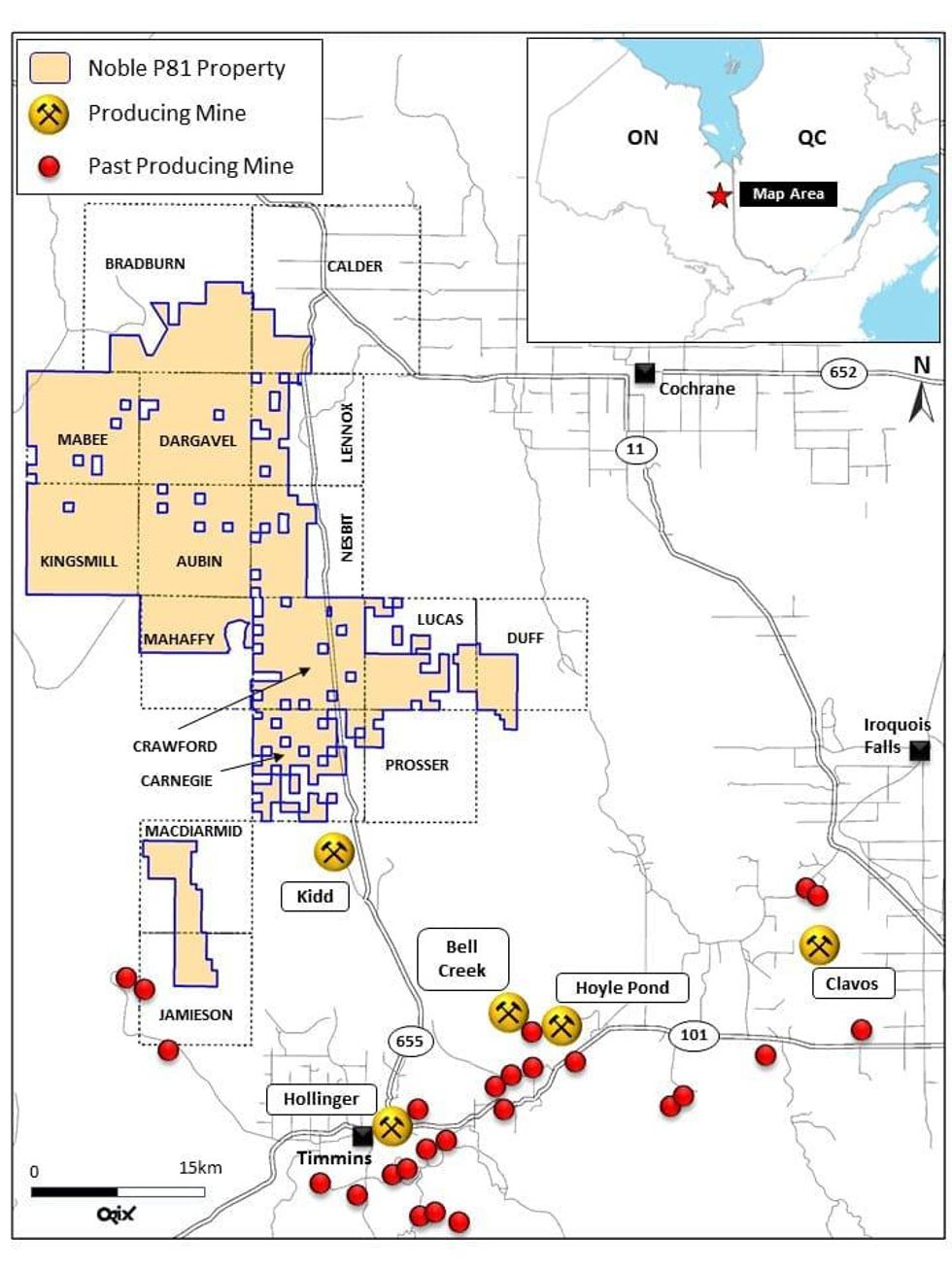 Crawford
The Crawford nickel sulfide project covers 9,000 hectares of the larger Project 81 property and is approximately 14 kilometers north of the Kidd Creek mine. Noble Mineral recently consolidated the Crawford project into the Canada Nickel Company.
In 2017, Noble Mineral engaged Orix Geoscience Inc. to compile the historical data for several sections of Project 81, including the Crawford property. Orix identified several historical drill holes with significant nickel assay results. Drill highlights include 433.43 meters grading 0.25 percent nickel, 236.2 meters grading 0.34 percent nickel and 253.4 meters grading 0.24 percent nickel.
Noble Mineral then completed an airborne magnetic and EM survey that displayed strong magnetic anomalies over nickel-bearing bodies on the property. The anomaly has a two-kilometer strike length which could be favorable to large tonnage, low-grade and near-surface nickel deposits. It could also be amenable to low-cost, open-pit mining methods.
In 2018, Noble Mineral and its joint venture partner completed an airborne gravity gradiometer survey and an AI study over the entire township area which led to a drill program on the property. Highlights from the program include 291 meters grading 0.293 percent nickel, 118 ppm cobalt, 0.011 g/t platinum, 0.020 palladium and 0.002 g/t gold and 130.5 meters grading 0.299 percent nickel, 140 ppm cobalt, 0.028 g/t platinum, 0.055 palladium and 0.006 g/t gold and 196.5 meters grading 0.332 percent nickel, 135 ppm cobalt, 0.010 g/t platinum, 0.027 g/t palladium and 0.002 g/t gold.
In 2019, Noble Mineral released the results of its mineralogical studies which sought to determine if nickel occurs in the sulfide state and if it could be economically extracted. Twelve samples were tested and found that most of the mineralization is contained in nickel sulfides. Noble Mineral intends to follow up these results with metallurgical testing.
During the company's 2019 winter drill program, Noble Mineral intersected 12 meters of zinc mineralization with some sections that graded greater than one percent zinc. Another hole encountered up to 18 meters of massive to semi-massive sulfide that contained anomalous and low-grade zinc.
Noble Mineral completed the project property transfer to Canada Nickel in December 2019. Since taking over the project, Canada Nickel has completed its inaugural drill program on the property, completing nine holes for a total of 5,267 meters. Four of the holes returned mineralization over a total of 500 meters, extending the strike length to over 1.4 kilometers. The area of interest remains open along strike, at depth and to the north.
A higher-grade area to the north of the structure was defined across a one-kilometer strike length. The company intersected 390 meters grading 0.271 percent nickel, 0.014 percent cobalt, including 134 meters grading 0.357 percent nickel, 0.015 percent cobalt and 0.09 g/t platinum and palladium. The structure remains open to the north, west and at depth.
Canada Nickel plans to mobilize a second drill to the property to begin drilling on additional targets and to establish an initial resource. The company also plans to accelerate its mineralogy and metallurgical testing.
Lucas
Between the 1960s and 1980s, drilling and exploration were conducted at the Lucas gold project. No significant exploration work, however, has been completed on the property since the 1980s. Historic (non-NI 43-101 compliant) drill highlights include 9.14 meters grading 3.14 g/t gold and 8.84 meters grading 3.5 g/t gold. The project also has six discrete parallel IP anomalous trends that require follow-up exploration.
In 2012 and 2018, Noble Mineral completed airborne electromagnetic and magnetic geophysical surveys on the property. The surveys outlined an anomalous gold trend that was followed up with a 3,183.93-meter drill program over 650 meters of the 1,700-meter strike length. Highlights from the 2018 drill program include five meters grading 1.42 g/t gold and 9.5 meters grading 1.84 g/t gold.
The company believes that the gold mineralization at Lucas is structurally-controlled and occur as discrete lenses stacked within the pyrite-gold mineralized tuff unit. Noble Mineral intends to conduct follow-up drilling during future work programs.
Kingsmill
The 10,000-hectare Kingsmill property hosts a nickel-cobalt deposit with a strike length of 2,500 meters, a width between 400 meters and 800 meters and a depth of over 600 meters. The deposit has an average grade of 0.25 percent nickel and 113 ppm cobalt.
In 2012, Noble Mineral completed airborne electromagnetic and magnetic geophysical surveys on the property which were followed by a 4,922-meter drill program. Highlights from the program include 114.2 meters grading up to 0.25 percent nickel and 437.6 meters grading up to 0.28 percent nickel.
Preliminary metallurgical studies have also been conducted on the drill core samples. In 2018, a peroxide fusion analysis was performed on 32 samples from the 2012 drill program to evaluate and compare the cobalt grade of the deposit.
Carnegie
Noble Mineral also has signed an option and joint venture agreement with a group of private investors for 2,000 hectares and a 51 percent interest in the Carnegie project. In 2017, the joint venture completed 2,100-line-kilometers of airborne electromagnetic and magnetic surveys over the property, an airborne gravity gradiometer survey, and an AI study over the entire 10,000-hectare township.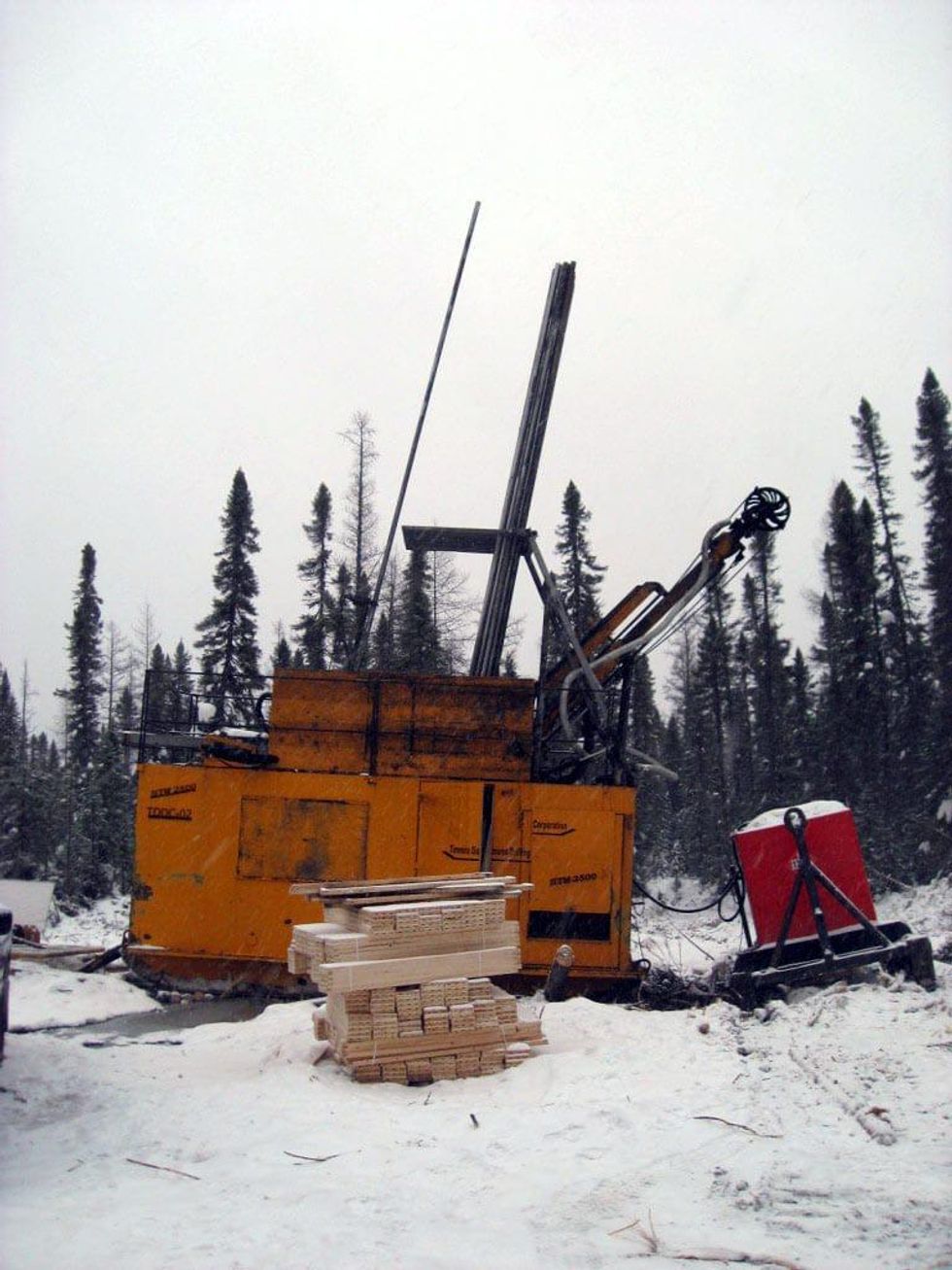 The 4,855-hectare Mahaffy township project is approximately 20 kilometers northwest of the Kidd Creek mine. The work completed on the project includes airborne electromagnetic and magnetic geophysical surveys as well as an airTEM survey. The airTEM survey displayed a strong magnetic body that strikes east-southeast for seven kilometers.
There are also two EM conductor trends on the property that occur near, but not within, magnetic features. Noble Mineral believes that the trends are altered structures that could host gold, nickel, copper and PGEs. Noble Mineral plans to follow up on these trends with a drill program in the upcoming work season.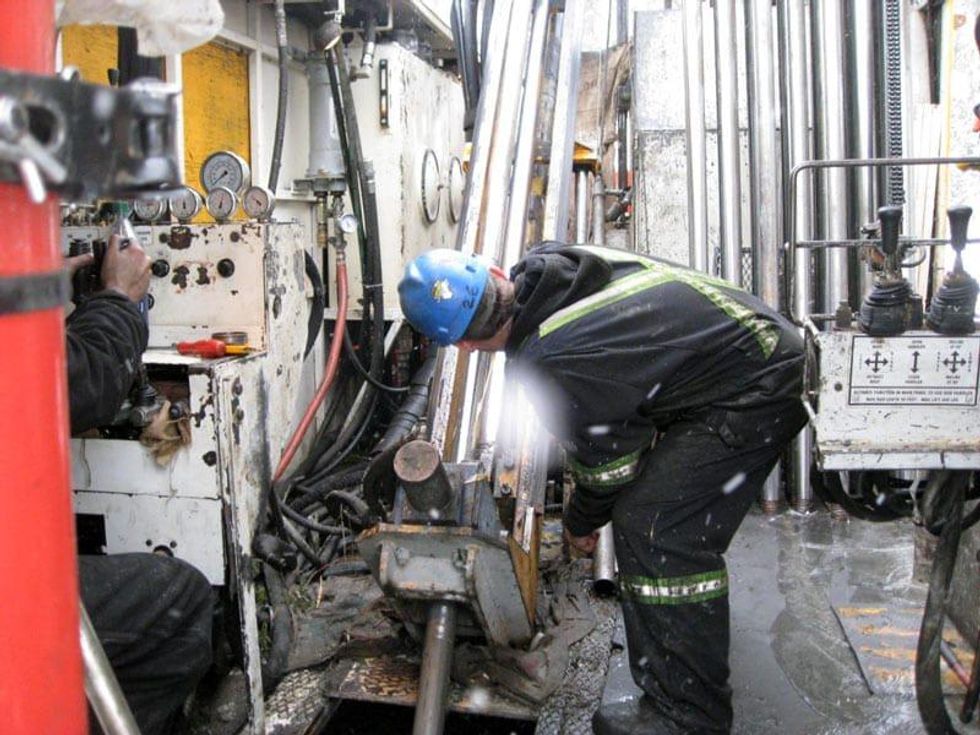 Calder, Lennox and Bradburn
The 2,400-hectare Lennox project and 8,300-hectare Calder and Bradburn projects are approximately 33 kilometers north of the Kidd Creek mine. Modern airborne electromagnetic and magnetic geophysical surveys were completed on the properties in 2012. Follow-up orientation and definition airborne magnetic and EM surveys were completed in 2017.
Noble Mineral has identified several drill-ready targets within the Calder, Lennox and Bradburn townships.. The first target is a copper-gold-silver target with a 900-meter strike length residing in the Calder township. The second target is in Lennox township and is a 1,700-meter trend that has seen limited historical exploration. In the 1960s, Inco drilled 13.4 meters grading 0.24 percent copper. The third target is a 400-meter VMS copper-lead-zinc trend in Bradburn township. Bradburn also hosts what Noble Mineral's believes is the faulted extension of the Kingsmill nickel deposit.
MacDiarmid
The 3,681-hectare MacDiarmid property is 10 kilometers west of the Kidd Creek mine. In 2018, an airborne electromagnetic and magnetic geophysical survey was completed on the property. The survey outlined a well-developed EM magnetic feature with a 2.5-kilometer strike length that appears to be dipping steeply to the south. Noble Mineral intends to conduct follow up drilling on the property in the near term.
Moving forward
Noble Mineral is in discussions for two additional option and joint venture partnerships for Project 81. Noble Mineral also intends to follow up on the known mineralized structures with drill programs on various parts of the property.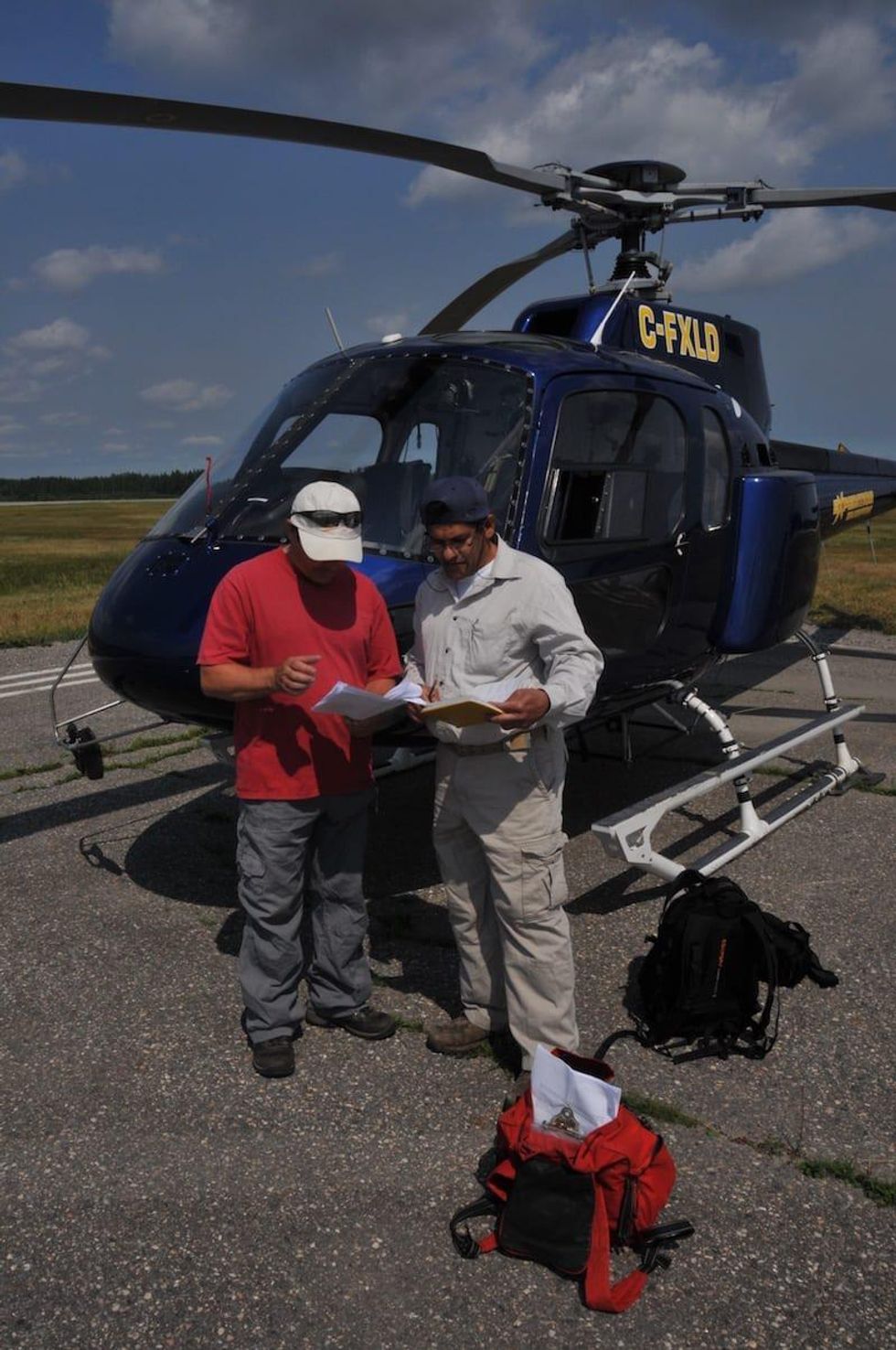 Management Team
Vance White – President, CEO and Director
Vance White has served as President and Director of the company since 2003. He has been actively involved in the mineral exploration and production industry for over 40 years. He has also been a director and/or officer of several other reporting issuers, including Dickenson Mines Limited (taken over in 1980's to form Goldcorp) and was the founder of AfriOre Limited (taken over by Lonmin in the 1990's).
Robert Suttie – CFO
Robert Suttie currently works with Marrelli Support Services as its Vice President. He possesses over 20 years of experience, 10 of which were in public accounting prior to his tenure with the Marrelli organization. He specializes in management advisory services, accounting and the financial disclosure needs of the Marrelli group's public client base. In addition to Noble, Suttie also serves as CFO for a number of other junior mining companies listed on the TSX and TSXV, leveraging his skills and experience to become integral to the reporting issuers.
Randy S.C Singh, P.Geo. (ON), P.Eng. (ON) – VP Exploration and Project Development
Randy Singh has worked as a geologist in various capacities for a number of major companies, including Utah Mines Ltd., HBMS, Noranda, Syncrude and Placer Dome in Canada, the US, Mexico, Guyana, Venezuela, Ghana and Zimbabwe, as well as for a number of juniors including Golden Star Resources, Guyana Gold Corp., Venezuelan Goldfields, Mount Grant Mines, South American Goldfields, Queenstake Resources and Gold Port Resources. He has also worked as an engineer for Syncrude Canada Ltd., EBA Engineering and Thurber Consultants.
Denis Frawley, LL.B. (McGill), B.C.L. (McGill), B.Soc.Sc. (Ottawa) – Corporate Secretary
Denis Frawley is a corporate and securities lawyer at Ormston List Frawley LLP, where he has been practicing since 2006. He regularly advises companies involved in the mineral resource exploration and mining industries on matters related to corporate law, securities law, corporate governance matters and related areas. He also routinely advises private and public companies on financings, mergers and acquisitions, joint ventures and general commercial and business matters. In addition, as part of his practice advising public companies, he frequently advises on reverse takeovers and other transformative transactions.
Prior to founding Ormston List Frawley LLP, he was a partner in Toronto at another leading Canadian law firm. He received his LL.B (common law) and B.C.L. (civil law) from McGill University in 1996, and his B.Soc.Sc (Economics) from the University of Ottawa in 1992. He is permitted to practice in Ontario and New York.
Birks Bovaird – Director
For a majority of his career, Birks Bovaird's focus has been on the provision and implementation of corporate financial consulting and strategic planning services. He was previously the VP of Corporate Finance for one of Canada's major accounting firms. He presently is the Chairman of Energy Fuels Inc., a premier US-based integrated uranium miner listed on the TSX and NYSE. He is Chairman of GTA Resources and Mining Inc. as well as a member of the audit committee. He has previously been involved with numerous public resource companies, both as a member of management and as a director. He is a graduate of the Canadian Director Education Program and holds an ICD.D designation.
Michael C. Newbury, P.Eng. – Director
Michael Newbury is a professional engineer, banker and project finance specialist with over 30 years experience in the operation, financing and evaluation of natural resource projects. His mining and technical expertise, as well as financial and engineering capabilities, enable the evaluation and assessment of projects, to the development of operational plans and financial structures that manage project risk, minimize equity requirements and maximize shareholder value.
Newbury has a B.Sc. from McGill University, managed Barclays Bank's World Mining Group and the Credit Suisse Corporate Banking Group. He was one of the initial partners in Endeavour Financial and provided his technical expertise to that group for over 10 years. He has extensive experience in the evaluation and financial structuring of natural resource projects in emerging market countries including Russia, Uzbekistan, Kazakhstan, South Africa, China and Venezuela. Currently, he operates as an independent consultant and is on the Boards of a number of junior mining companies. He is Noble Mineral Exploration Inc.'s designated Qualified Person (QP) for geological reporting.
Yvan Champagne – Director
As the President of Blue Source Canada, the largest developer and marketer of greenhouse gas (GHG) reduction projects in Canada, Yvan Champagne oversees project sourcing, offset sales and brokerage and advisory services for the Canadian market. An experienced leader and entrepreneur in carbon markets, he has a great passion for and understanding of environmental technologies and GHG reduction projects.
His broad experience includes GHG project screening, assessment and contracting, advising companies and organizations across Canada on sustainable environmental strategies and programs, government relations consulting in the energy sector, public affairs and marketing, and growing companies in new markets. Champagne obtained his B.A. in Political Science from Yale University with a focus on environmental policy and business-government relations. He is also a graduate of the Kellogg-Schulich Executive MBA Program.
Dr. Samuel Peralta, Ph.D., P.Eng. – Director
Dr. Samuel Peralta has 35 years of business experience in the energy and technology sectors, overseeing business development, product and process innovation and corporate transformation. He holds a Ph.D. in physics, with industry background in energy, mobile platforms and digital media, advanced sensors and semiconductors. Currently, he is CEO of Windrift Bay, which develops and manages a portfolio of technology and media properties. He was previously Director of Business and Corporate Development at Kinectrics, overseeing $70 million annually in high-tech programs for the energy industry.
Previously, he was CEO of Qvadis, a smartphone software provider; CTO for OH Solar, a photovoltaic firm based on an acquisition from Texas Instruments; and served in key positions at Ontario Power Generation and the Ontario Laser and Lightwave Research Centre. Dr. Peralta has served on the Board of Directors of public, private and non-profit firms, with committee leadership in governance, finance and audit and special projects (M&A), including for the boards of Qvadis, Envergence, OPEL Solar, Axiom NDT, POET Technologies and the Organization of Canadian Nuclear Industries. He is currently sitting on the boards of Cobalt Blockchain Inc., Noble Mineral Exploration and Windrift Bay.
Stephen Balch, P.Geo. – Director
Stephen Balch has over 30 years of experience in mineral exploration as an exploration geophysicist. He is one of Canada's leading experts on geophysical techniques used to identify nickel-copper sulfide and platinum-group-metal targets. Since 2010, he has served as President and a director of Triumph Instruments, a company that conducts airborne time-domain electromagnetic surveys in North America, China and Mexico.
Since 2001, he has been President of Balch Exploration Consulting Inc., a company that provides consulting services to major mining and junior exploration companies. He previously served as the President and a director of Canadian Mining Geophysics Ltd., a geophysical data recording company, from 2007 to 2015. He was President, CEO and a director of Chevrier Metals Corp. (formerly Tawsho Mining Inc.), previously a TSXV listed mining exploration company, from 2013 to 2016, as well as a director of RHC Capital Corporation (formerly Rockefeller Hughes Corporation), a TSXV listed exploration company developing oil and gas resources in Texas, from 2013 to 2016.
Request an Investor Kit
EXCITING upcoming projects!
IN-DEPTH reliable insights!
SUCCESSFUL growth strategies!
VALUE-BASED content!
Noble Mineral