NetworkNewsBreaks – NexOptic Technology Corp. Facilitates Private Transfer of Outstanding Warrants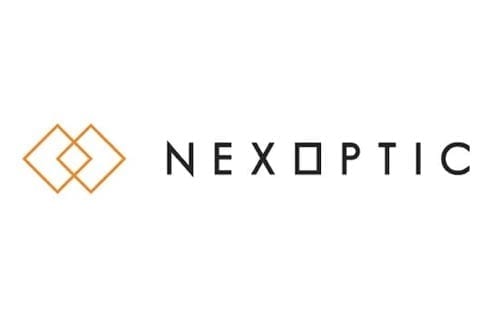 NexOptic Technology an optics and artificial intelligence innovator, today announced that it has facilitated a private transfer of 1,045,262 warrants held by significant shareholder, 3DB Inc., a private Alberta company. According to the update, the warrants, with an exercise price of $1.12, expire at midnight on September 21, 2020. The 3DB warrants were non-transferable without NexOptic's consent, which was …
NexOptic Technology (TSX.V: NXO) (OTCQB: NXOPF) (FSE: E3O1), an optics and artificial intelligence ("AI") innovator, today announced that it has facilitated a private transfer of 1,045,262 warrants held by significant shareholder, 3DB Inc., a private Alberta company. According to the update, the warrants, with an exercise price of $1.12, expire at midnight on September 21, 2020. The 3DB warrants were non-transferable without NexOptic's consent, which was provided in association with the transaction. The cooperation of 3DB's principals, John and Darcy Daugela, in the transfer their warrants creates an opportunity for NexOptic to increase its treasury by up to an additional $1,170,693 over the next several weeks.
To view the full press release, visit http://nnw.fm/QeCQB
About NexOptic Technology Corp.
NexOptic is an innovative imaging AI company based in Vancouver, Canada. It is a preferred partner in the NVIDIA Partner Network, and the company's All Light Intelligent Imaging Solutions ("ALIIS(TM)"), is being optimized into the Qualcomm(R) Platform Solutions Ecosystem for select Qualcomm Snapdragon(TM) mobile platforms. The company is also engaged in the development of its award-winning sports-optic device, DoubleTake, as well as mobile lens solutions. Find out more at www.NexOptic.com.
About NetworkNewsWire
NetworkNewsWire (NNW) is an information service that provides (1) access to our news aggregation and syndication servers, (2) NetworkNewsBreaks that summarize corporate news and information, (3) enhanced press release services, (4) social media distribution and optimization services, and (5) a full array of corporate communication solutions. As a multifaceted financial news and content distribution company with an extensive team of contributing journalists and writers, NNW is uniquely positioned to best serve private and public companies that desire to reach a wide audience of investors, consumers, journalists and the general public. NNW has an ever-growing distribution network of more than 5,000 key syndication outlets across the country. By cutting through the overload of information in today's market, NNW brings its clients unparalleled visibility, recognition and brand awareness. NNW is where news, content and information converge.
To receive SMS text alerts from NetworkNewsWire, text "STOCKS" to 77948 (U.S. Mobile Phones Only)
For more information please visit https://www.NetworkNewsWire.com
Please see full terms of use and disclaimers on the NetworkNewsWire website applicable to all content provided by NNW, wherever published or re-published: http://NNW.fm/Disclaimer
NetworkNewsWire (NNW)
New York, New York
www.NetworkNewsWire.com
212.418.1217 Office
Editor@NetworkNewsWire.com
NetworkNewsWire is part of the InvestorBrandNetwork.
News Provided by InvestorBrandNetwork via QuoteMedia