Health Canada Requests Clinical Trial Protocol Details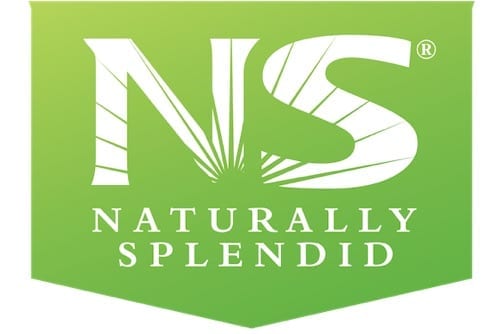 The Company continues to navigate the fast track CTA process with Health Canada and has now submitted the clinical trial design protocol through the proposed joint venture with Biologic Pharmamedical Research.
Naturally Splendid Enterprises Ltd. ("Naturally Splendid") (TSXV:NSP) (OTC:NSPDF) (Frankfurt:50N) is pleased to provide the following update in regards to the Clinical Trial Application (CTA) to Health Canada submitted May 17, 2020 as a treatment for Covid-19 with the target drug, CavaltinibTM
The Company continues to navigate the fast track CTA process with Health Canada and has now submitted the clinical trial design protocol through the proposed joint venture with Biologic Pharmamedical Research. Health Canada has been in regular communication guiding the process with requests for additional documentation. An additional document is now being drafted by the Company to meet this latest request.
The Company remains optimistic that Cavaltinib(TM) will have a positive effect as an effective treatment for the cytokine storm-related to Covid-19 infections. The exacerbated inflammatory response upon infection leading to the cytokine storm phenomenon has been implicated as a central cause of morbidity, mass hospitalization, resource strain, and complications including death. The data from the research of the patented technology associated with Cavaltinib(TM) is consistent with the treatment protocols that medical experts believe will offer effective treatment of Covid-19 patients.
Biologic Pharmamedical's Franco Cavaleri, the researcher responsible for these discoveries states, "This has been an eighteen-year journey for me. The discoveries made with this technology were made long before our Covid-19 crisis. While we have put this pharmacology to good use in the human population to treat other ailments, this novel variant of the drug may serve an even bigger impact on human health and wellness in the battle against Covid-19."
Reports of recent spikes in transmissions of Covid-19 in the U.S. and further abroad, as well as the warning of a possible resurgence in the fall, creates the need for effective treatments while vaccines are being pursued by the medical community. Although a safe and functional vaccine is the long-term goal of many researchers, there remains a nearer-term need to manage the infection in those who are at risk of morbidity.
In this regard, the proposed Phase 2 clinical trial is designed to determine the role Cavaltinib(TM) may play to mitigate resource strain and morbidity today as we face Covid-19. Additionally, Cavaltinib(TM) may also serve as a prophylactic measure in the future as we face other similar threats. The world has evolved to a population density and reach that presents the conditions for virus species jumping and efficient transmission of infection. While research treatment options for today's crisis remain the shorter-term need, it must be kept in mind how this proposed treatment model can serve us in the future.
The scientific content of this news release has been reviewed and approved by Biologic.

About CavaltinibTM
CavaltinibTM displays novel pharmacology discovered by Biologic and shown today to be a potential fit as a drug candidate for COVID-19 patient treatment. This candidate drug has been run through Biologic's research program that was designed to study key drug targets involved in the regulation of immune system and inflammatory activity. The research has already shown Cavaltinib(TM) irrefutably inhibits IL-6 and several other cytokines central to the 'cytokine storm' phenomenon. The Company believes CavaltinibTM will show the same positive results in mitigating the 'cytokine storm' with COVID-19 patients.
Biologic Pharmamedical's research methodology for probing key drug targets with this novel drug is based on rigorous clinical study that utilizes accepted allopathic research protocols, thus affirming for medical practitioners the efficacy of Biologic's subject drugs – both nutraceutical or pharmaceutical – with methods and results that are familiar to mainstream medical practitioners.
We caution that this news release is not making any express or implied claims that we have the ability to eliminate the SARS-CoV-2 virus at this time.
About Naturally Splendid Enterprises Ltd.
NSE operates a Safe Quality Food Level 2 certified food manufacturing facility just outside Vancouver, BC in Canada. We have established numerous healthy, functional foods under recognized brands such as Natera Sport(TM), Natera Hemp Foods, CHII (TM), Elevate Me(TM) and Woods Wild Bar. The Company has a myriad of new products and line extensions under development that are approaching launch. NSE has also developed proprietary technologies for the extraction of high demand, healthy omega 3 and 6 oils from hemp. NSE is the current "go-to" manufacturer for healthy, functional food products and ingredients focusing on plant-based ingredients. The Company provides contract manufacturing services for many global healthy food companies, private labelling a wide variety of nutritional food products destined for global healthy food markets.
For more information e-mail info@naturallysplendid.com or call Investor Relations at 604-673-9573
On Behalf of the Board of Directors
Mr. J. Craig Goodwin
CEO, Director
Contact Information
Naturally Splendid Enterprises Ltd.
(NSP – TSX Venture; NSPDF – OTCQB; 50N Frankfurt)
#108-19100 Airport Way
Pitt Meadows, BC, V3Y 0E2
Office: (604) 465-0548
Fax: (604) 465-1128
E-mail: info@naturallysplendid.com
Website: www.naturallysplendid.com
Forward-Looking Statements
Information set forth in this news release contains forward-looking statements that are based on assumptions as of the date of this news release. These statements reflect management's current estimates, beliefs, intentions and expectations. They are not guarantees of future performance. Naturally Splendid cautions that all forward looking statements are inherently uncertain and that actual performance may be affected by a number of material factors, many of which are beyond Naturally Splendid's control including, Naturally Splendid's ability to compete with large food and beverage companies; sales of any potential products developed will be profitable; sales of shelled hemp seed will continue at existing rates or increase; the ability to complete the sales of all bulk hemp seed purchase orders; and the risk that any of the potential applications may not receive all required regulatory or legal approval. Accordingly, actual and future events, conditions and results may differ materially from the estimates, beliefs, intentions and expectations expressed or implied in the forward-looking information. Except as required under applicable securities legislation, Naturally Splendid undertakes no obligation to publicly update or revise forward-looking information.
NEITHER TSX VENTURE EXCHANGE NOR ITS REGULATION SERVICES PROVIDER (AS THAT TERM IS DEFINED IN THE POLICIES OF THE TSX VENTURE EXCHANGE) ACCEPTS RESPONSIBILITY FOR THE ADEQUACY OR ACCURACY OF THIS RELEASE.
Copyright (c) 2020 TheNewswire – All rights reserved.
TheNewsWire
June 30, 2020 – 5:45 AM PDT
News by QuoteMedia