Naturally Splendid Announces Biologic Definitive Agreement and Private Placement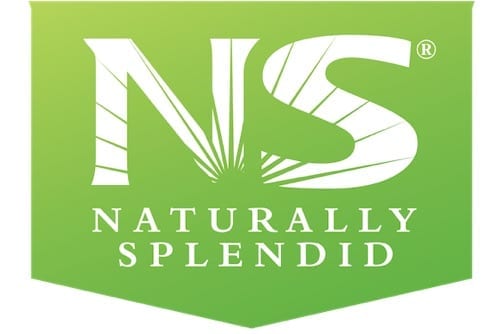 Naturally Splendid Enterprises Ltd. is pleased to announce that it has entered into a Definitive Agreement with Vancouver-based Biologic Pharmamedical Research to form a joint venture for the purpose of further developing and pursuing phase 2 clinical studies for a potential COVID-19 treatment

Naturally Splendid Enterprises Ltd. ("Naturally Splendid", "NSE" or "the Company") (FRANKFURT:50N) (TSXV:NSP) (OTC:NSPDF) is pleased to announce that it has entered into a Definitive Agreement with Vancouver-based Biologic Pharmamedical Research ("Biologic") to form a joint venture for the purpose of further developing and pursuing phase 2 clinical studies for a potential COVID-19 treatment, utilizing one of Biologic's patented technologies as a candidate.
The joint venture entity will be granted certain rights from Biologic's patents as it relates to applications for treating COVID-19 infections. The categories to be licensed will include, but are not limited to COVID-19 applications, as well as additional respiratory indications that may arise out of the fast-tracked phase 2 clinical trial.
Previously, Naturally Splendid announced that Health Canada had issued a No Objection Letter for CavaltinibTM, the target drug, in response to the Clinical Trial Application as prepared by Biologic. The Company awaits further direction from Health Canada.
Biologic has supplied Naturally Splendid with versions of the patented technology that CavaltinibTM is based on, for almost two (2) years. In this time, the Company has gained an excellent overall understanding of the science and technologies that will be utilized in this clinical study. Naturally Splendid's internal R&D Scientist, Mehrab Manteghian, who holds a Doctorate of Medicine degree as well a degree in food science, has reviewed the data from the clinical studies on this technology and will be actively involved through the clinical trial process.
CavaltinibTM is an amplified variant of a current Biologic patented technology, that taken in capsule form, would greatly reduce or eliminate the need for virus infected patients to congregate in hospitals or clinics for infusions or other complex treatments. The resulting benefit of this type of capsule delivery mechanism, would make distribution of the treatment far more effective, at a fraction of the cost of treatment requiring hospitalization, which in turn could provide an extra layer of safety for front line medical staff.
We caution that this news release is not making any express or implied claims that we have the ability to eliminate the COVID-19 virus at this time.
The scientific content of this news release has been reviewed and approved by Biologic.
Private Placement
Naturally Splendid is pleased to announce a fully subscribed non-brokered private placement financing of up to 14,166,667 Units (each a "Unit") at a price of $0.06 per Unit for gross proceeds of up to $850,000 (the "Offering").
Each Unit in the non-brokered private placement consists of one common share of Naturally Splendid and one half of a common share purchase warrant (each a "Warrant"), with each Warrant entitling the holder to purchase one additional common share for a period of two years from the date of the issue at an exercise price of $0.10 per share. Naturally Splendid has the right to accelerate the expiry date of the Warrants if, at any time, the average closing price of Naturally Splendid's common shares is equal to or greater than $0.15 for 10 consecutive trading days. In the event of acceleration, the expiry date will be accelerated to a date that is 10 days after Naturally Splendid issues a news release announcing that it has elected to exercise this acceleration right.
Naturally Splendid may pay finders a fee in cash and/or share purchase warrants in connection with the Offering.
The securities issued under the Offering will be subject to a hold period pursuant to applicable securities laws and the rules of the TSX Venture Exchange.
The proceeds of the Offering will be directed towards preparation of the phase 2 clinical trial, retire corporate indebtedness and for general working capital purposes.
Terms of Joint Venture

The joint venture entity has been granted certain license rights from Biologic patents as it relates to applications for treating COVID-19 infections. The categories to be licensed will include, but are not be limited to, COVID-19 applications as well as additional respiratory indications that may arise out of the fast-tracked clinical trial.
Naturally Splendid will own 16% of the joint venture as well as be granted a 10% royalty on gross sales of all products and applications arising from the clinical study. Biologic will own 82% of the joint venture with 2% assigned to key personnel within Biologic at their discretion.
Biologic will also continue to run an in vitro program on tissue and cell models to further expand knowledge on pharmacological mechanisms associated with treatment of other indications such as: rheumatoid arthritis, ulcerative colitis, Crohn's disease and/or other autoimmune or autoinflammatory diseases of which the technologies and/or products related to the findings of the clinical study will be licensed into the joint venture on similar terms.
It is expected the initial clinical trial phase directly related to COVID-19 will take 30 to 90 days with the balance of the studies over a twelve-month period intended to further expand the pharmacology.
Under the terms of the joint venture, Naturally Splendid will invest $500,000 CDN for the purpose of:
(a) preparing documentation for submission of the CTA to Health Canada.
(b) preparation of formal phase 2 clinical trials
(c) $100,000 CDN for inventory of the COVID-19 treatment product for phase 2 clinical trials;
(d) ongoing clinical trials and further research and development for a period of twelve (12) months overseen by Biologic; and
(e) preparing documentation for pre-IND application for a phase 2 COVID-19 clinical trial with the U.S. FDA.
(f) preparing and executing our own internal pilot trial
Naturally Splendid CEO Mr. Craig Goodwin states, "We continue to make progress on several fronts including significant steps towards beginning a phase 2 clinical trial for a potential COVID-19 treatment. Most unfortunately, the pandemic has continued to have widespread negative effects on the health and economies in many countries. We believe that a treatment, while vaccines are being developed, is a critical component to an overall strategy of coping with this new reality. Although a vaccine is certainly the long-term goal of the medical community, an effective treatment is very much needed. We remain optimistic that CavaltinibTM will have a positive effect to reduce the health complications arising from COVID-19 and thus potentially reducing strains on health care systems."
For more information e-mail info@naturallysplendid.com or call Investor Relations at 604-673-9573
On Behalf of the Board of Directors
Mr. J. Craig Goodwin
CEO, Director
Contact Information
Naturally Splendid Enterprises Ltd.
(NSP – TSX Venture; NSPDF – OTCQB; 50N – Frankfurt)
#108-19100 Airport Way
Pitt Meadows, BC, V3Y 0E2
Office: (604) 465-0548
Fax: (604) 465-1128
E-mail: info@naturallysplendid.com
Website: www.naturallysplendid.com
Forward-Looking Statements
Information set forth in this news release contains forward-looking statements that are based on assumptions as of the date of this news release. These statements reflect management's current estimates, beliefs, intentions and expectations. They are not guarantees of future performance. Naturally Splendid cautions that all forward looking statements are inherently uncertain and that actual performance may be affected by a number of material factors, many of which are beyond Naturally Splendid's control including, Naturally Splendid's ability to compete with large food and beverage companies; sales of any potential products developed will be profitable; sales of shelled hemp seed will continue at existing rates or increase; the ability to complete the sales of all bulk hemp seed purchase orders; and the risk that any of the potential applications may not receive all required regulatory or legal approval. Accordingly, actual and future events, conditions and results may differ materially from the estimates, beliefs, intentions and expectations expressed or implied in the forward-looking information. Except as required under applicable securities legislation, Naturally Splendid undertakes no obligation to publicly update or revise forward-looking information.
NEITHER TSX VENTURE EXCHANGE NOR ITS REGULATION SERVICES PROVIDER (AS THAT TERM IS DEFINED IN THE POLICIES OF THE TSX VENTURE EXCHANGE) ACCEPTS RESPONSIBILITY FOR THE ADEQUACY OR ACCURACY OF THIS RELEASE.
Copyright (c) 2020 TheNewswire – All rights reserved.
News Provided by TheNewsWire via QuoteMedia