Health Canada Grants No Objection Letter to Proceed with COVID-19 Phase 2 Clinical Trial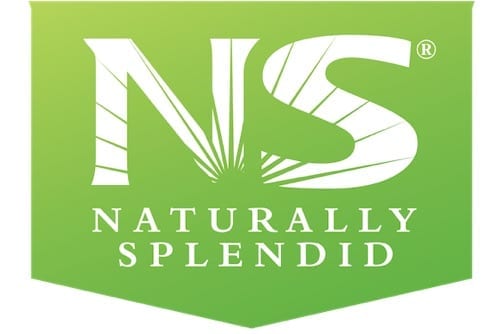 Naturally Splendid Enterprises Ltd. is pleased to announce that the Company's phase 2 clinical trial, as per its proposed joint venture with Biologic Pharmamedical Research for Cavaltinib has been approved for a COVID-19 clinical trial by Health Canada.
Naturally Splendid Enterprises Ltd. ("Naturally Splendid" or "NSE") (TSXV:NSP) (OTC:NSPDF) (Frankfurt:50N) is pleased to announce that the Company's phase 2 clinical trial, as per its proposed joint venture with Biologic Pharmamedical Research for Cavaltinib(TM) (See Company news release, May 15, 2020.), has been approved for a COVID-19 clinical trial by Health Canada
The No Objection Letter (NOL) by Health Canada, received July 28, 2020, provides the acknowledgment of drug candidacy and authority to proceed with our phase 2 clinical trial to demonstrate efficacy in this context with the trial to take place over a thirty day period.
"We are optimistic that Cavaltinib(TM) can be a major part of a successful treatment plan for COVID-19 positive patients. With this treatment option for those who are at high risk of morbidity or mortality we may be able to provide hope while reducing the impact on Health Care Services and thus providing additional time for the scientific community to develop the right vaccines." says Franco Cavaleri, CEO and Chief Scientist; "Cytokine storms are a common complication not only of COVID-19 but of other respiratory diseases caused by coronaviruses such as SARS and MERS. In fact, this mechanism of disease development is also similarly central to autoimmune and autoinflammatory diseases. We are excited about the opportunity to contribute to human health at so many levels. The road that has led to this juncture was long and arduous but the platform for the coming success is solid."
Cytokines are small proteins released by many different cells in the body, including those of the immune system where they coordinate the immune and inflammatory response against infection or other triggers. Sometimes the body's response to the trigger can go into overdrive and such is the case-in the high-risk patients infected by the SARS -CoV-2virus behind the COVID-19 pandemic.
Cavaltinib(TM) has been shown to inhibit these cytokines. Research has already shown Cavaltinib(TM) irrefutably inhibits, the NF-kappa-B Signalling Pathway through mechanisms discovered by, Biologic Pharmamedical's principle scientist, Franco Cavaleri. As a consequence of its down-regulation the inhibition of several downstream cytokines ensues; cytokines central to the 'cytokine storm' phenomenon characteristic of the COVID-19 pathology (IL-1, IL-2, IL-3, IL-6 and several other cytokines). Mitigation of this biological activity can help the patient survive the 'cytokine storm' and make it through to the antibody stage.
The definitive agreement for the joint venture, to be called Plasm Pharmamedical Inc. ("PLASM") is being finalized and expected shortly. Biologic will license certain aspects of the patent comprising of the corresponding trademark, Cavaltinib(TM) to PLASM. The categories to be licensed will include, but not be limited to COVID-19 applications, as well as respiratory indications that may rise out of the fast tracked clinial trial.
NSE will invest $500,000 into the PLASM Joint Venture for the purpose of supporting the phase 2 clinical trial for a covid-19 treatment, as well as research identifying additional indications of treatment for health conditions as described above. NSP will own 16% of the joint venture and receive a 10% royalty on the gross sales of all product sales by the Joint Venture.
PLASM is being positioned to take drug candidates through clinical trial and other pre-market protocols mandated by regulatory agencies. PLASM's first and current subject drug treatment branded Cavaltinib(TM), has shown positive bench results with published peer reviewed studies showcasing the drug's inhibition of inflammatory cytokines central to the COVID-19 pathology.
Naturally Splendid VP of Operations, Mr. Bryan Carson states, "Sadly we have seen the terrible effects that COVID-19 can have on one's health and even be fatal under certain conditions which is tragic. We are optimistic that Cavaltinib(TM) can be a viable treatment. However, we must also not lose sight of the fact that respiratory disease overall is on the rise as our environment evolves and infectious diseases become more pervasive. Although our immediate focus remains a treatment for COVID-19, the applied science that we stand to learn from these trials may have even far more reaching implications in regards to treatment for respiratory disease than our initial goal to mitigate the heath implications of COVID-19".
About CavaltinibTM
CavaltinibTM displays novel pharmacology discovered by Biologic and shown today to be a potential fit as a drug candidate for COVID-19 patient treatment. This candidate drug has been run through Biologic's research program that was designed to study key drug targets involved in the regulation of immune system and inflammatory activity. The research has already shown Cavaltinib(TM) irrefutably inhibits IL-6 and several other cytokines central to the 'cytokine storm' phenomenon. The Company believes CavaltinibTM will show the same positive results in mitigating the 'cytokine storm' with COVID-19 patients.
Biologic Pharmamedical's research methodology for probing key drug targets with this novel drug is based on rigorous clinical study that utilizes accepted allopathic research protocols, thus affirming for medical practitioners the efficacy of Biologic's subject drugs – both nutraceutical or pharmaceutical – with methods and results that are familiar to mainstream medical practitioners.
We caution that this news release is not making any express or implied claims that we have the ability to eliminate the SARS-CoV-2 virus at this time.
About Naturally Splendid Enterprises Ltd.
NSE operates a Safe Quality Food Level 2 certified food manufacturing facility just outside Vancouver, BC in Canada. We have established numerous healthy, functional foods under recognized brands such as Natera Sport(TM), Natera Hemp Foods, CHII (TM), Elevate Me(TM) and Woods Wild Bar. The Company has a myriad of new products and line extensions under development that are approaching launch. NSE has also developed proprietary technologies for the extraction of high demand, healthy omega 3 and 6 oils from hemp. NSE is the current "go-to" manufacturer for healthy, functional food products and ingredients focusing on plant-based ingredients. The Company provides contract manufacturing services for many global healthy food companies, private labelling a wide variety of nutritional food products destined for global healthy food markets.
For more information e-mail info@naturallysplendid.com or call Investor Relations at 604-673-9573
On Behalf of the Board of Directors
Mr. J. Craig Goodwin
CEO, Director
Contact Information
Naturally Splendid Enterprises Ltd.
(NSP – TSX Venture; NSPDF – OTCQB; 50N Frankfurt)
#108-19100 Airport Way
Pitt Meadows, BC, V3Y 0E2
Office: (604) 465-0548
Fax: (604) 465-1128
E-mail: info@naturallysplendid.com
Website: www.naturallysplendid.com
Forward-Looking Statements
Information set forth in this news release contains forward-looking statements that are based on assumptions as of the date of this news release. These statements reflect management's current estimates, beliefs, intentions and expectations. They are not guarantees of future performance. Naturally Splendid cautions that all forward looking statements are inherently uncertain and that actual performance may be affected by a number of material factors, many of which are beyond Naturally Splendid's control including, Naturally Splendid's ability to compete with large food and beverage companies; sales of any potential products developed will be profitable; sales of shelled hemp seed will continue at existing rates or increase; the ability to complete the sales of all bulk hemp seed purchase orders; and the risk that any of the potential applications may not receive all required regulatory or legal approval. Accordingly, actual and future events, conditions and results may differ materially from the estimates, beliefs, intentions and expectations expressed or implied in the forward-looking information. Except as required under applicable securities legislation, Naturally Splendid undertakes no obligation to publicly update or revise forward-looking information.
NEITHER TSX VENTURE EXCHANGE NOR ITS REGULATION SERVICES PROVIDER (AS THAT TERM IS DEFINED IN THE POLICIES OF THE TSX VENTURE EXCHANGE) ACCEPTS RESPONSIBILITY FOR THE ADEQUACY OR ACCURACY OF THIS RELEASE.
Copyright (c) 2020 TheNewswire – All rights reserved.
News Provided by TheNewsWire via QuoteMedia