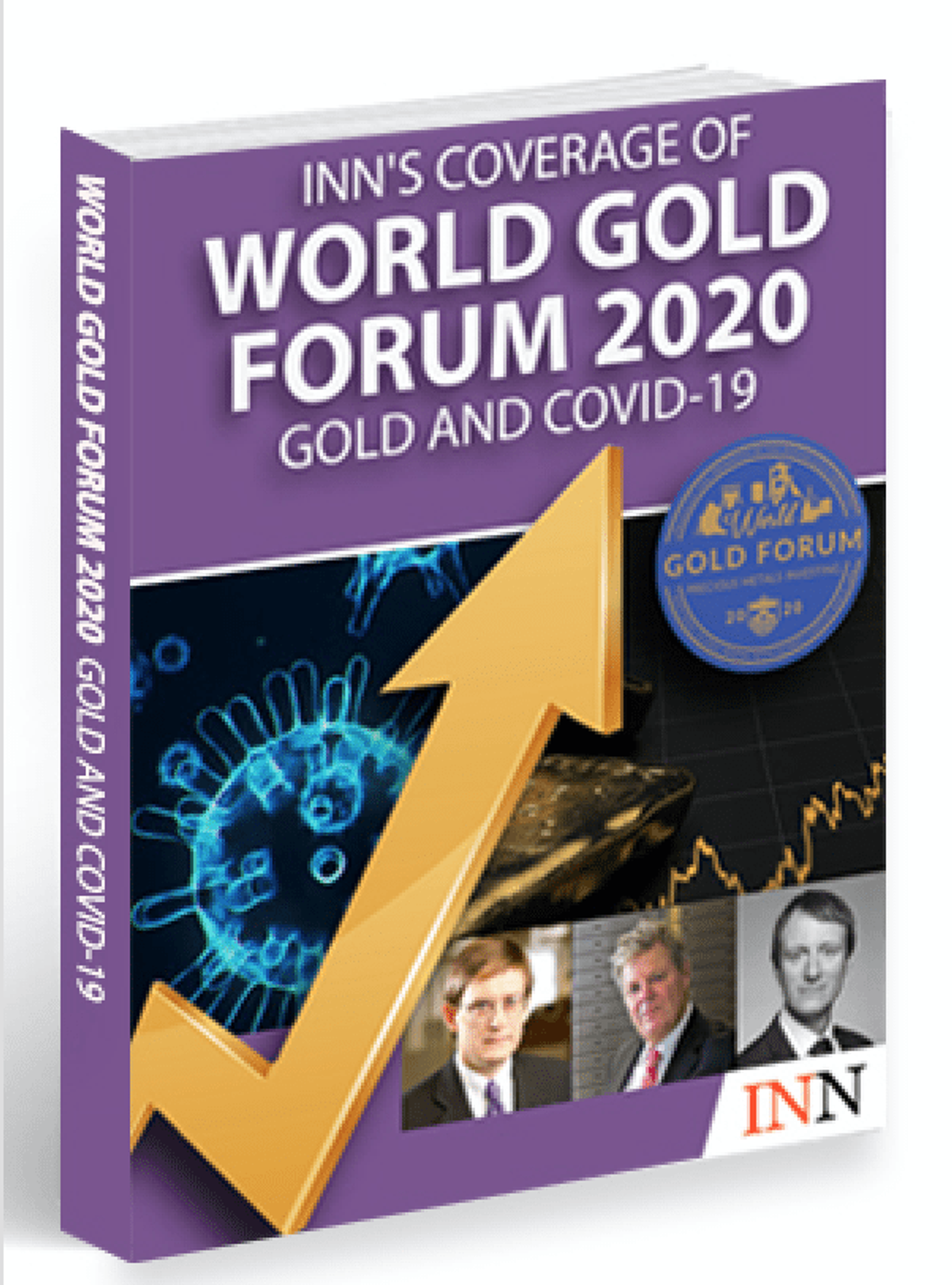 ---
INN provides access to this report for investors who want the historical content. However, it has not been updated since the original publish date of June 4, 2020.
Please go here for the most current list of INN Reports.
---
How has COVID-19 affected the gold market?
Numerous industry experts presented at this year's World Gold Forum, an online event put on by the Denver Gold Group, touching on the uncertainty the global pandemic has added to markets and the gold sector. The Investing News Network has compiled this special free report to highlight what thought leaders had to say about gold investing in 2020.
Access your report for FREE to learn more about the following topics:
Table of Contents
Ross Norman: Gold Price Could Approach All-time High in 2020
Colin Hamilton: Gold Seen Trending Up, Silver Opportunity Emerging
Incrementum: Every Gold Dip Should be Bought Right Now
Jeffrey Christian: Don't Worry About Gold, There's Plenty to Go Around
Suki Cooper: Gold to Benefit from Quick COVID-19 Responses
Ken Hoffman: Best and Worst COVID-19 Scenarios for Gold
5 Macro Changes That May Impact How Miners Operate After COVID-19
Loaded With Value
This FREE Report is designed to help you make your investment decisions.
How much would you pay for all of that? We are here to offer it for free. Why? Because educating investors with unbiased information is simply good business. It's as simple as that.
Who We Are
The Investing News Network is a growing network of authoritative publications delivering independent, unbiased news and education for investors. We deliver knowledgeable, carefully curated coverage of a variety of markets including gold, cannabis, biotech and many others. This means you read nothing but the best from the entire world of investing advice, and never have to waste your valuable time doing hours, days or weeks of research yourself.
At the same time, not a single word of the content we choose for you is paid for by any company or investment advisor: We choose our content based solely on its informational and educational value to you, the investor.
So if you are looking for a way to diversify your portfolio amidst political and financial instability, this is the place to start. Right now.
*Your free Gold Investor Kits include:
Fabled Silver Gold Corp
Rover Metals
Victory Resources
Sienna Resources
Otso Gold
Falcon Gold
Empress Royalty
Gambier Gold
Comet Resources
Gold79 Mines
By completing this form, you are giving consent to receive email from the companies listed. And remember you can unsubscribe at any time.