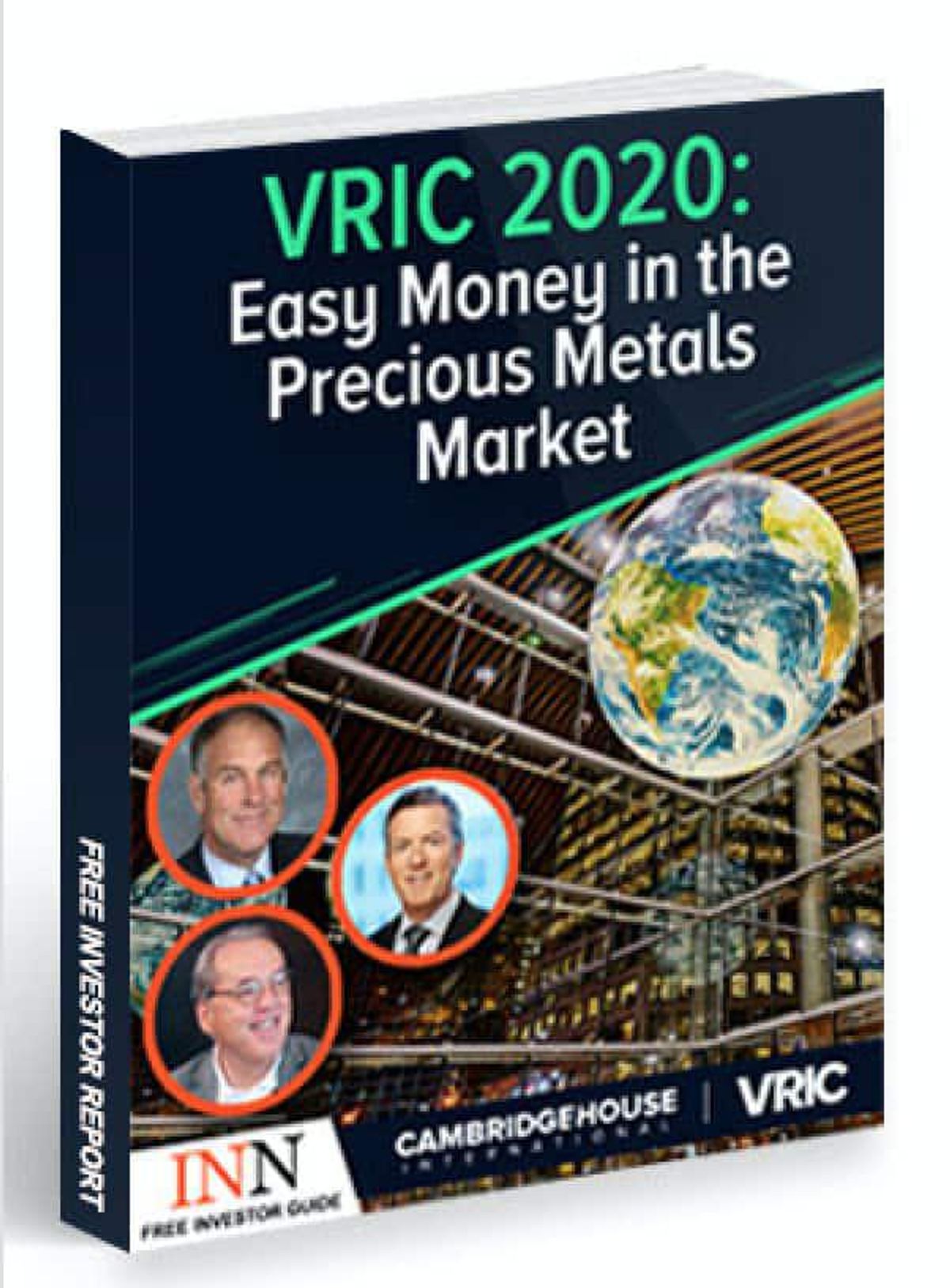 ---
INN provides access to this report for investors who want the historical content. However, it has not been updated since the original publish date of February 12, 2020.
Please go here for the most current list of INN Reports.
---
What's ahead for the precious metals market?
At VRIC 2020, the Investing News Network spoke with dozens of industry experts to hear their thoughts on the current precious metals market. Natural Resource expert, Rick Rule of Sprott is interested in a variety of commodities right now, but he still thinks the easiest money is in precious metals. "I think the easiest money in our sector will continue to be made in precious metals," he said.
Speaking about the junior mining space, John Kaiser of the Kaiser Research said he believes there are signs that the market is starting to take the move in gold seriously. "We are in a very low-inflation environment, the US dollar has been strong … we have the deficit in the US climbing, climbing, climbing … but there's something different going on," Kaiser, who runs Kaiser Research, said on the sidelines of the show. "I think we are in a period of increased rising uncertainty similar to the (19)70s about what is America's ongoing role in the world."
What else do industry experts have to say about investing in precious metals sectors such as gold, silver, palladium and platinum? Read our FREE VRIC 2020 conference report to gain this insight, and more!
Table of Contents
VRIC 2020: What Will Move Gold, Expert Investing Tips and More
12 Top Stock Picks for 2020 from Mining Experts
Rick Rule: Get in Precious Metals for Easy Money, Uranium if You're Patient
Ross Beaty: I've Never Seen Better Macro Fundamentals for Gold
John Kaiser: Gold Might Challenge US$2,000 This Year
Frank Holmes: Gold Stocks are Cheap, Cheap, Cheap
Byron King: Start with Gold in the Face of Debt, Debt and More Debt
Andrew O'Donnell: Gold Has a Case for Years to Come — Here's Why
Brian Leni: The Party's in Precious Metals in 2020
Adrian Day: We're at the Really Sweet Spot for Investing in Juniors
Brien Lundin: Don't Miss This Window of Opportunity for Junior Miners
David Erfle: 2019's Gold Gains Were Frustrating for Junior Investors
Thom Calandra: My Best Tip for Investing in Juniors This Year
Brent Cook: Expect More Drilling and Legitimate Discoveries in 2020
EB Tucker: The Metals Business That's Trouncing Apple, Amazon and Google
David Morgan: Mainstream Media Won't Tell You This About Miners
David Smith: Silver Could Jump to US$50 in the Next 2 Years
3 Best Silver Investing Strategies for 2020
Mickey Fulp: Bull or Bear Market, Don't Change Your Strategy
Benj Gallander: End of This Bull Run is Closer Than the Beginning
Phil Mackellar: Invest in the Beaten Up Companies and Countries
Charles Dumbrille: Security Situation in Burkina Faso is Declining
Nick Hodge: The Only Thing We're Waiting for in Uranium
Gianni Kovacevic: Higher EV Costs Won't Stop Buying (in the West)
Sid Rajeev: Cobalt to Outperform Other Battery Metals
Clint Cox: No Premium for Non-Chinese Rare Earths Supply
This FREE special report is designed to help you!
Who We Are
Investing News Network is a growing network of authoritative publications delivering independent, unbiased news and education for investors. We deliver knowledgeable, carefully curated coverage of a variety of markets including gold, silver, copper and many others. This means you read nothing but the best expert advice, and never have to waste your valuable time doing hours, days or weeks of research yourself.
At the same time, not a single word of the content we choose for you is paid for by any company or investment advisor: We choose our content based solely on its informational and educational value to you, the investor.
So if you are looking for a way to diversify your portfolio precious metals stock investing might be on your radar.
This is the place to start. Right now.