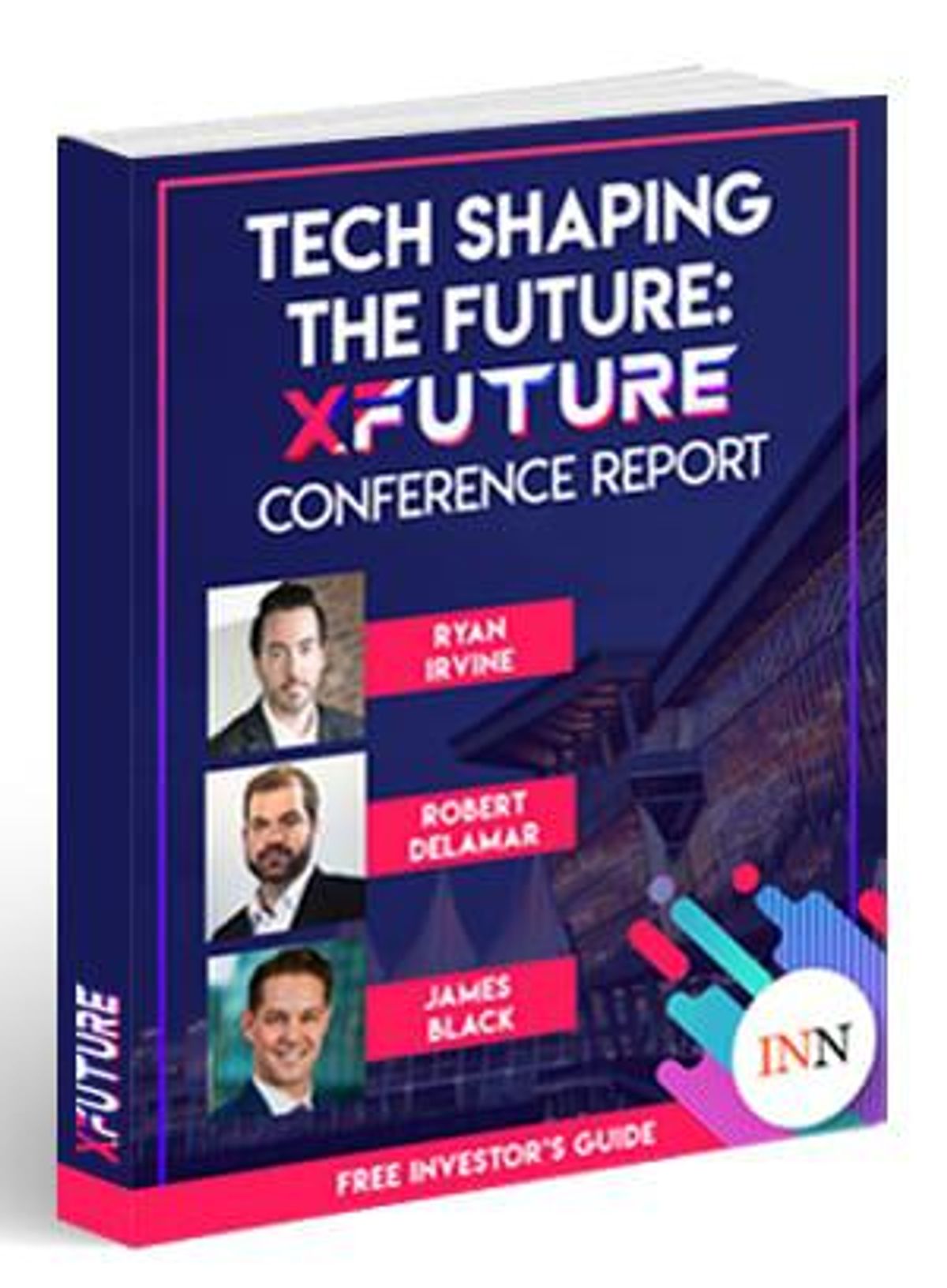 ---
INN provides access to this report for investors who want the historical content. However, it has not been updated since the original publish date of December 9, 2019.
Please go here for the most current list of INN Reports.
---
The Extraordinary Future Conference took place recently in Vancouver in front of thousands of attendees. Over 100 leading public and private tech companies were present and over 40 keynote speakers with expert insight on the evolving tech industry. The Investing News Network (INN) was there at XFuture and summarized key lectures on tech investing and market forecasts into digestible articles. Read this and exclusive interviews with industry heavy-weights for FREE in our free XFuture conference report.
Table of Contents
VIDEO — Ryan Irvine: 4 Top Small-cap Tech Stock Picks
VIDEO — James Black: The CSE is Canada's Fastest-growing Exchange
Panelists: Esports Industry Attracting Greater Visibility
VIDEO — Guy Halford-Thompson: Esports Viewing to Become Mainstream
Codie Sanchez: Public Valuations Impact the Private Sector
VIDEO — Simon Cheng: iBank's Road to Blockchain-based Rewards
VIDEO — Charlie Glavin: Boardwalktech's Revenue Up Since IPO
Joel Stein: Privacy Needs to be Solved on a Societal Level
VIDEO — Robert Delamar: Using Commercial WiFi to Detect Mass Weapons
VIDEO — Thomas Beattie: Voleo's User Base Has Doubled in 3 Months
VIDEO — Hamed Shahbazi: Tech Lags in Canadian Healthcare
VIDEO — Stephen De Jong: Creating a 3D-modeled Pitch
Dear Tech Investor,
The tech market has grown to phenomenal heights with market values in the trillions. With rapid advancements in artificial intelligence, digital automation, electric vehicles and alternative energy, the tech industry has captivated the attention of producers and investors across the globe.
This year XFuture held its annual conference in Vancouver where international leaders in the tech industry took the stage and offered analysis of the tech market, forecasts for the future, and trends to watch. Thousands joined live in the audience, but for those who couldn't make it– INN has you covered!
INN compiled articles summarizing key lectures from the event, along with exclusive interviews with tech leaders. Get your FREE outlook report now by clicking below!
Loaded With Value
What you've read above is just a small snippet of the content we have available within our report on the XFuture conference. On top of expert insights and pricing analysis, we've found high quality tech stocks that every investor should be keenly aware of.
Our report includes perspectives from tech experts, investors, major institutions and more.
This FREE Special Report is designed to help you!
How much would you pay for all of that? We are here to offer it for free. Why? Because educating investors with unbiased information is simply good business. It's as simple as that.
Of course, after first asking, "Is the tech market a good investment?" your next question might be what are the credentials of the Investing News Network…
Who We Are
Investing News Network is a growing network of authoritative publications delivering independent, unbiased news and education for investors. We deliver knowledgeable, carefully curated coverage of a variety of markets including gold, silver, copper and many others. This means you read nothing but the best from the entire world of investing advice, and never have to waste your valuable time doing hours, days or weeks of research yourself.
At the same time, not a single word of the content we choose for you is paid for by any company or investment advisor: We choose our content based solely on its informational and educational value to you, the investor.
So if you are looking for a way to diversify your portfolio, tech investing might be on your radar.
This is the place to start. Right now.
Remember, it costs you nothing to read this special report, and it could make or break your investment in the tech market this year. We're pleased to be able to make it available to you at no cost, and hope you'll take advantage of the expertise it delivers.
Millions of other investors have already taken steps to secure their futures and sleep soundly at night – why would you wait any longer to get started yourself?
So I urge you to sit down today and carefully read Tech Shaping the Future: XFuture Conference Report 2019. Keep an open mind, give its insights careful thought and take your time in making any decisions. Remember, this FREE Special Report is yours to keep, so you can refer back to it at any time to guide your future moves.
Thank you for hearing me out on this special report, and for your interest in the Investing News Network. Join me soon as a confident tech investor!
Yours for financial self-reliance,
Nick Smith
Publisher.