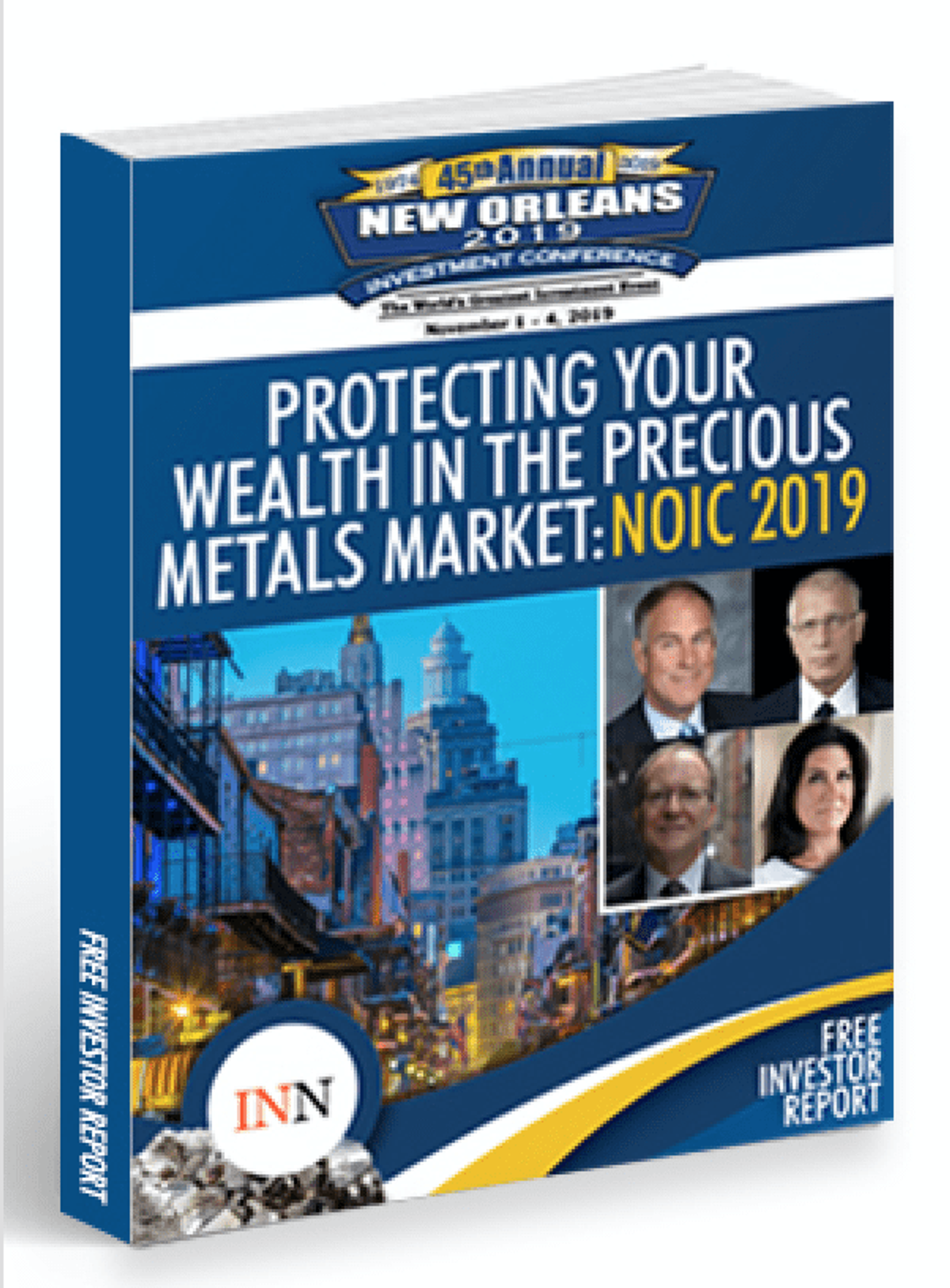 ---
INN provides access to this report for investors who want the historical content. However, it has not been updated since the original publish date of December 7, 2019.
Please go here for the most current list of INN Reports.
---
Couldn't make it to New Orleans for New Orleans Investment Conference 2019? Don't worry, INN has you covered. Listen in to over a dozen interviews with industry professionals giving their take on the Precious Metals Market and where it will go in 2020.
Read our FREE report and understand what experts see coming in 2020 and how to invest intelligently! Sign up to read this FREE Conference Coverage report: Protecting your Wealth in the Precious Metals Market: NOIC 2019
Table of Contents
Experts Discuss Debt, Economic Doom and Gold in New Orleans
Rick Rule: Don't Speculate Until You've Bought the Best of the Best
Doug Casey: "Artificially Low Interest Rates Are Very, Very Stupid"
Danielle DiMartino Booth: Fed Trying to Engineer Impossible Soft Landing
Adrian Day: The One Thing Central Banks Are Good At
Adrian Day: 3 Pieces of Advice for Gold Investors
Byron King: Buy Physical Precious Metals, but Don't Stop There
Byron King: The Top Precious Metals Sector Risk for Investors
Mickey Fulp: Palladium Will Correct its Hyperbolic Rise
Gerardo Del Real: US$5,000 Gold is Reasonable, but Comes at a Price
Thom Calandra: Gold Market Fragmentation Troublesome for Investors
Thom Calandra: Platinum is Undervalued, Uranium Has Deep Value
Lobo Tiggre: Uranium Prices Could Double or Triple Overnight