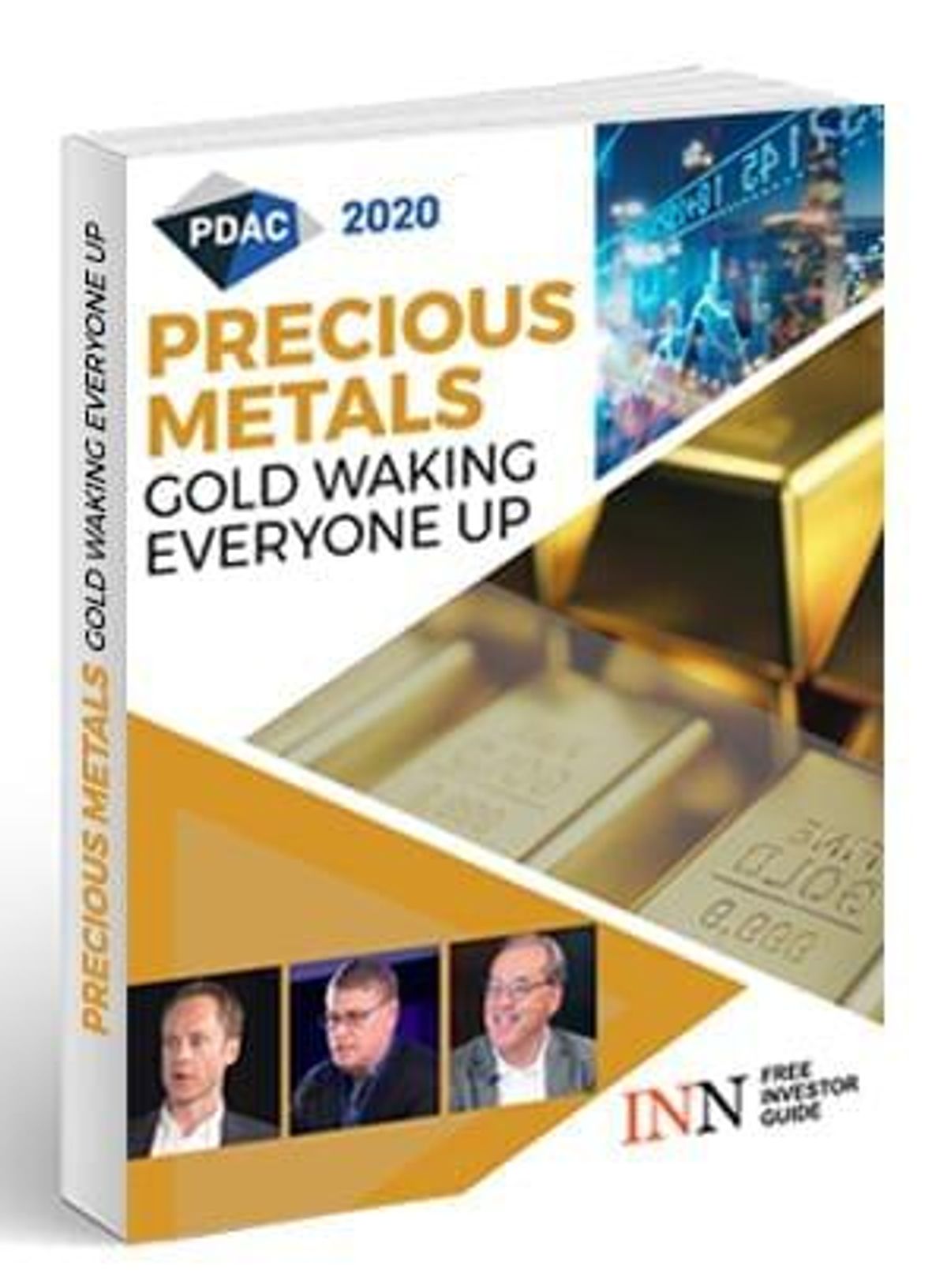 ---
INN provides access to this report for investors who want the historical content. However, it has not been updated since the original publish date of March 31, 2020.
Please go here for the most current list of INN Reports.
---
What's ahead for the precious metals market?
This year's PDAC is over, and the Investing News Network was on the floor interviewing thought leaders, attending panels and speaking with exhibitors. Read our FREE PDAC 2020 conference report to learn about the main themes that emerged during the show, and advice from industry experts on investing in gold, silver, palladium and other precious metals in the midst of a global pandemic.
This FREE special report is designed to help you!
Table of Contents
VIDEO — EB Tucker: When Gold Hits US$1,900 Everyone Will Wake Up
VIDEO — John Kaiser: Coronavirus Makes Me More Sure Gold Will Reprice Higher
VIDEO — Frank Holmes: Central Banks are the New Cartel, Here's What it Means for Gold
VIDEO — Brien Lundin: Silver will Outperform Gold for the Next Few Years
VIDEO — Lawrence Roulston: How I Would Play Gold and Silver Right Now
VIDEO — Brent Cook: Gold Poised to Perform Well Long Term
VIDEO — Joe Mazumdar: Choose Metals Producers Amid This Volatility
VIDEO — Dr. Kal Kotecha: Gold Will Rise as the Market Falls — That's the Endgame
VIDEO — Jamie Keech: When the Dust Settles, Gold is the Obvious Choice
VIDEO — James Kwantes: Gold in the Ground, Cash on Hand are What Matters Today
VIDEO — Benj Gallander: Use Gold as a Diversifier, Not a Safe Haven
VIDEO — Franco-Nevada: We're 5 Years into a Bull Market and Gold is in a Good Spot
VIDEO — Americas Gold and Silver: Gold to Rise Strongly, Equities to Follow
VIDEO — Excellon Resources: We're in a Full Precious Metals Bull Cycle Right Now
Who We Are
The Investing News Network is a growing network of authoritative publications delivering independent, unbiased news and education for investors. We deliver knowledgeable, carefully curated coverage of a variety of markets including gold, cannabis, biotech and many others. This means you read nothing but the best from the entire world of investing advice, and never have to waste your valuable time doing hours, days or weeks of research yourself.
At the same time, not a single word of the content we choose for you is paid for by any company or investment advisor: We choose our content based solely on its informational and educational value to you, the investor.
So if you are looking for a way to diversify your portfolio amidst political and financial instability, this is the place to start. Right now.