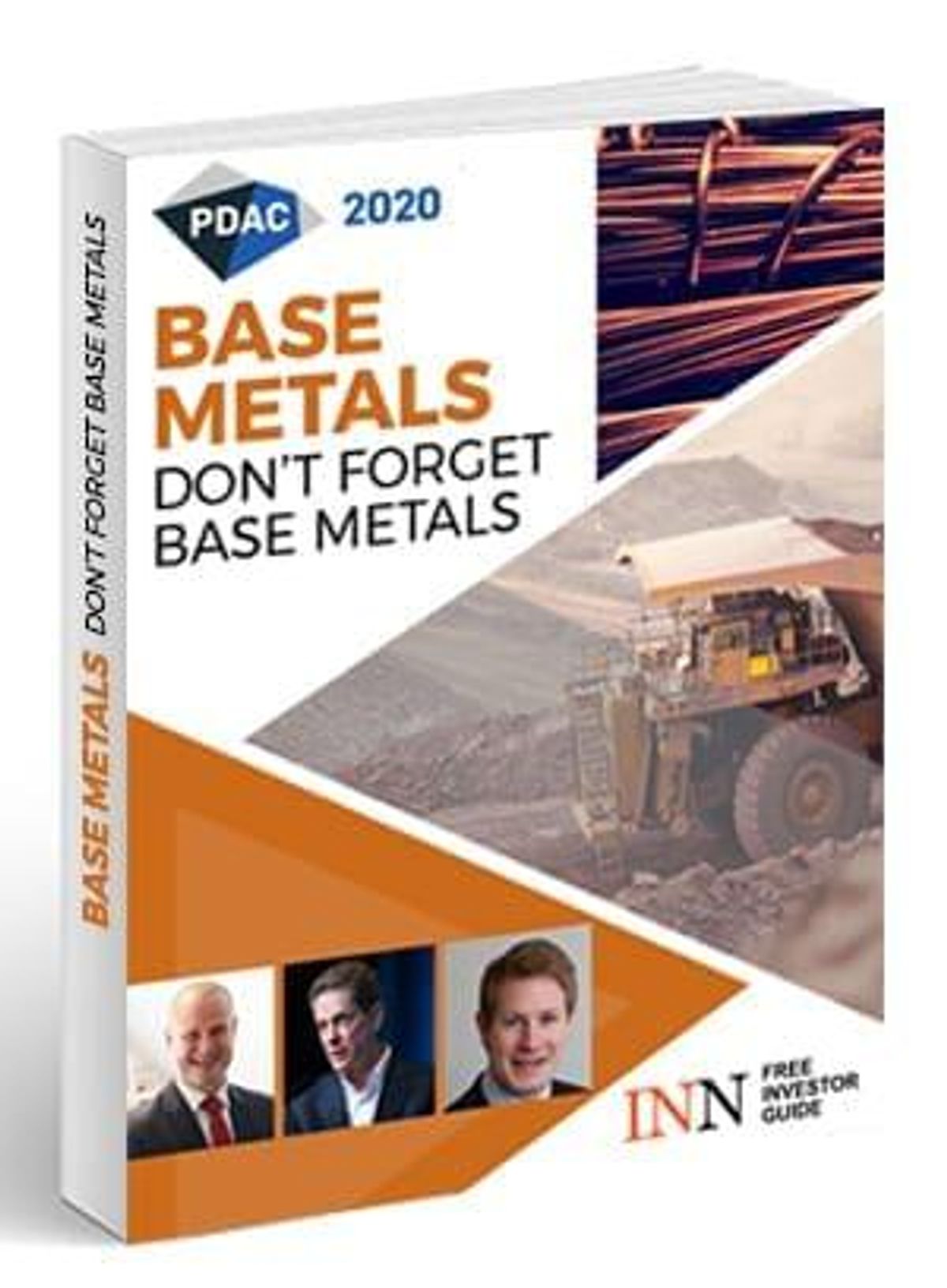 ---
INN provides access to this report for investors who want the historical content. However, it has not been updated since the original publish date of April 6, 2020.
Please go here for the most current list of INN Reports.
---
What's ahead for the base metals market?
This year's PDAC is over, and the Investing News Network was on the floor interviewing thought leaders, attending panels and speaking with exhibitors. Read our FREE PDAC 2020 conference report to learn about the main themes that emerged during the show, and advice from industry experts on investing in base metals in the midst of a global pandemic. Including exclusive video interviews and market predictions, this FREE special report is designed to help you!
Table of Contents
VIDEO — Brian Leni: Precious Metals Outlook Strong, but Don't Forget Base Metals
Robert Friedland: Copper is the EV Story, Demand to Rise 900 Percent
CRU Group: Decline in Chinese Copper Demand Hard to Make Up
VIDEO — CRU Group: Coronavirus Uncertainty to Impact Nickel Outlook
VIDEO — Open Mineral: Coronavirus Will Profoundly Affect Copper, Zinc in Q1
Who We Are
The Investing News Network is a growing network of authoritative publications delivering independent, unbiased news and education for investors. We deliver knowledgeable, carefully curated coverage of a variety of markets including gold, cannabis, biotech and many others. This means you read nothing but the best from the entire world of investing advice, and never have to waste your valuable time doing hours, days or weeks of research yourself.
At the same time, not a single word of the content we choose for you is paid for by any company or investment advisor: We choose our content based solely on its informational and educational value to you, the investor.
So if you are looking for a way to diversify your portfolio amidst political and financial instability, this is the place to start. Right now.