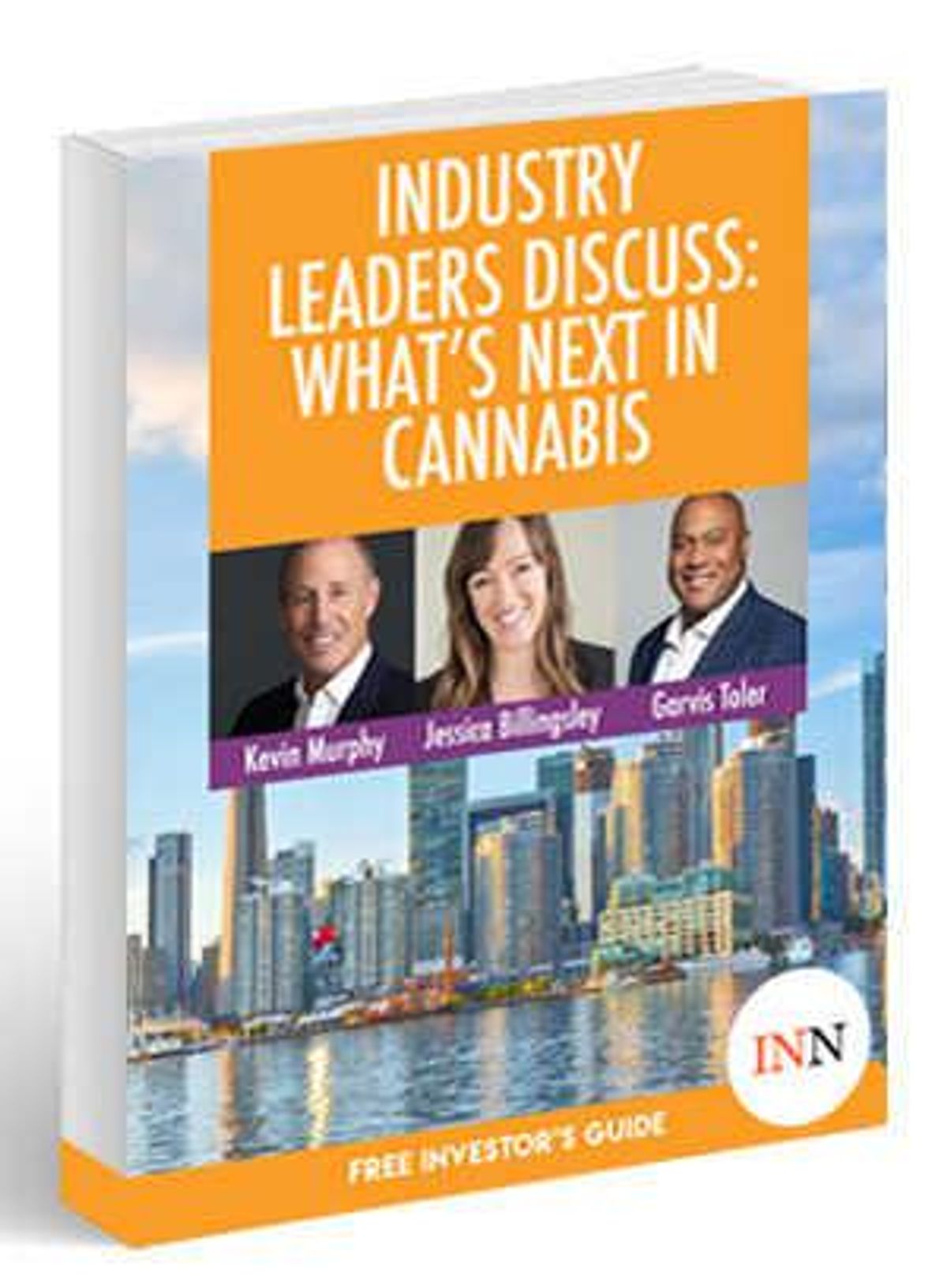 ---
INN provides access to this report for investors who want the historical content. However, it has not been updated since the original publish date of December 9, 2019.
Please go here for the most current list of INN Reports.
---
What's ahead for the cannabis industry?
At this year's MJBizConINT'L, the Investing News Network spoke spoke with industry experts to hear their thoughts on the current cannabis market.
Paul Pedersen, co-founder and CEO of NextLeaf Solutions (CSE:OILS,OTCQB:OILFF), and Tyler Robson, CEO and director of Valens Groworks (TSXV:VGW,OTCQX:VGWCF), agreed the interest for the extraction play is only set to rise with the introduction of novelty products in Canada.
What else do industry experts have to say about investing in cannabis? Read our FREE MJBizConINT'L conference report to gain this insight, and more!
Table of Contents
Panel: Extraction Plans Take Shape as Edibles Legalization Nears
Panel: Canadian Retail Challenges Add to Black Market Advantage
Medical Cannabis Exports Continue to Face Obstacles, Experts Say
Canopy Growth Has an "Obligation" to Acreage Holdings, Says CEO
Codie Sanchez: Public Valuations Impact the Private Sector
Alexandra Curley: More Nations Offer Medical Cannabis
Fleta Solomon: Investors Hungry for Australian Cannabis
Joy Beckerman: Hemp CBD Consumers Trust National Retailers
Courtney Barnes: Retail Sales for CBD Products are Critical
Darren Bondar: Retailers Need Value for License Deals
Narbe Alexandrian: Market Prematurely Looking for Profitability
Kiran Sidhu: Canadian Edibles Could Create Stock Rally
Jessica Billingsley: NASDAQ Listing Widens Scope for M&A
Jason Vegotsky: We Offer Exposure to Leading Cannabis Names
Garvis Toler: We Want to Commercialize Cannabis Data
This FREE special report is designed to help you!
Who We Are
The Investing News Network is a growing network of authoritative publications delivering independent, unbiased news and education for investors. We deliver knowledgeable, carefully curated coverage of a variety of markets including gold, cannabis, biotech and many others. This means you read nothing but the best from the entire world of investing advice, and never have to waste your valuable time doing hours, days or weeks of research yourself.
At the same time, not a single word of the content we choose for you is paid for by any company or investment advisor: We choose our content based solely on its informational and educational value to you, the investor.
So if you are looking for a way to diversify your portfolio amidst political and financial instability, this is the place to start. Right now.